Who Plays Missy's Date Dean On Young Sheldon?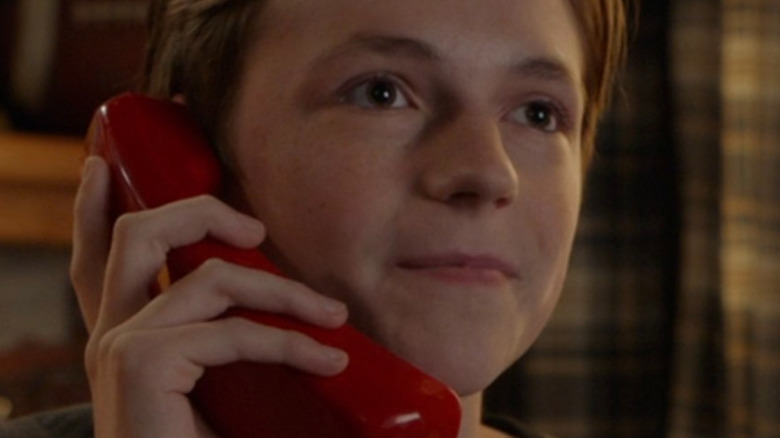 CBS
Since "Young Sheldon" follows the Cooper family during Sheldon's youth, viewers also get the chance to know his fraternal twin sister, Missy. Portrayed in the prequel series by Raegan Revord, Missy is shown to be Sheldon's opposite in many ways. While her brother is a socially awkward child prodigy, Missy is a perceptive social butterfly who is anxiously approaching her teen years. Revord does a great job of establishing Missy's character, who's played by Courtney Henggeler as an adult in "The Big Bang Theory." Sheldon's intelligence has him on a fast track in college, but Missy is just trying to get through high school in one piece.
While viewers often empathize with Missy because she suffers frequent comparisons to her brother, her presence is a reminder of the challenges a young teenager typically faces in school. In the most recent episode, she's navigating a crush on a boy named Dean, though fans agree that Missy's cringe-worthy date was incredibly awkward. Despite the secondhand embarrassment, the storyline proves to be a great addition to the installment. Let's take a look at the actor who brings Dean to life.
Dean is played by Travis Burnett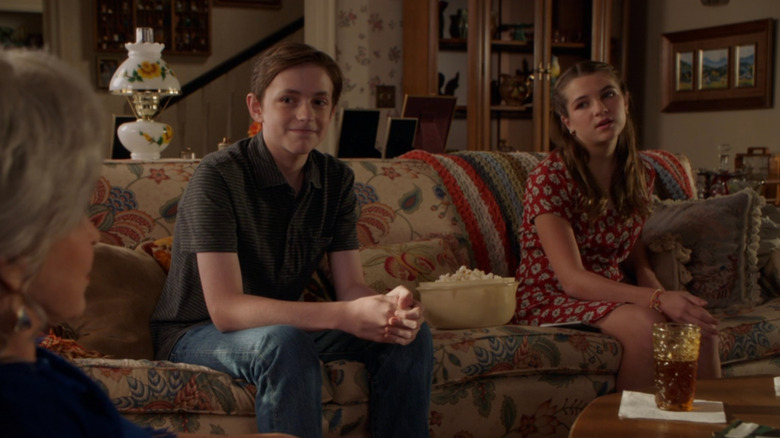 CBS
In the Season 6 episode "College Dropouts and the Medford Miracle," Dean is portrayed by a young actor named Travis Burnett. When the audience is first made aware of Dean, he seems normal enough. Missy is excited to invite Dean over to watch a movie, though she asks Meemaw (Annie Potts) to host, fearing that her other family members would embarrass her. Unfortunately, her plan backfires a bit. Dean just lost his own grandmother and he devotes all his attention to Meemaw. Missy quickly realizes that he's more interested in reliving his relationship with his own grandmother than he is in getting to know her, so she breaks it off with Dean, much to Meemaw's relief.
After the way things ended, it doesn't seem like we'll be seeing Dean anytime soon. However, Burnett does a great job of coaxing the humor out of an incredibly awkward situation. Funnily enough, it was Burnett's grandmother who inspired his love of acting and live theater (via Young Entertainment). He has been working professionally as an actor since 2018, with his credits including roles in "Raven's Home," "Bunk'd," "Dispatches from Elsewhere," "Diary of a Future President," and "The Connors" (via IMDb). 
While his appearance on "Young Sheldon" was brief, Burnett's sincere portrayal of Dean provided a prime opportunity for Missy to demonstrate her decisiveness and dry sense of humor. Burnett clearly has great comedic timing, a skill that served the episode well.