The Funny On-Set Accident That Still Haunts Glass Onion's Jessica Henwick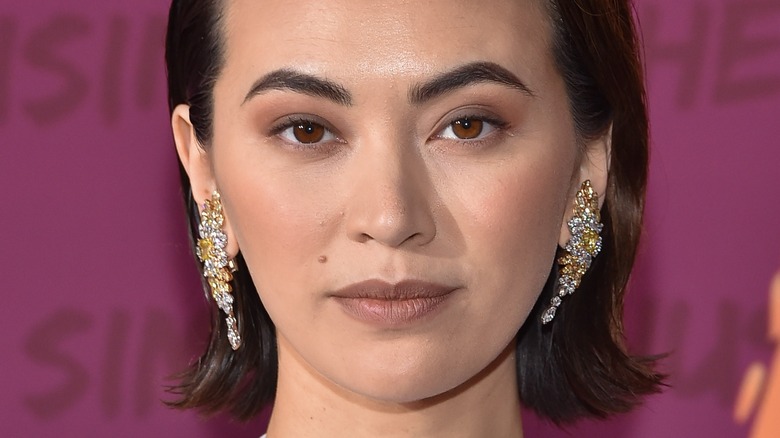 DFree/Shutterstock
Contains spoilers for "Glass Onion: A Knives Out Mystery."
"Glass Onion" was surely one of the most anticipated sequels of 2022 for film fans. After the success of the 2019 whodunit "Knives Out," director Rian Johnson crafted a whole new cast of eclectic characters for "Glass Onion." The sequel, centered around the only returning character from "Knives Out," Benoit Blanc (Daniel Craig), follows a murder mystery surrounding a group of media moguls, or "disruptors," as they call themselves in the film.
The new cast was very excited to join the film. Janelle Monáe, who plays a pair of identical twins in the film, didn't even read the script before accepting her role in the ensemble film. Upon getting to set, some of the stars were even starstruck working with James Bond himself, Daniel Craig.
Overall, the cast had a lot to dig in on, as any of them could have had their character set up as a potential murderer. Aside from that, the cast got to enjoy a scene in the movie where they could take their frustrations out on some glass sculptures. In the bombastic finale of the film, the remaining guests at the estate of Miles Bron (Edward Norton) smash all of his collected glass sculptures in defiance of him. This scene resulted in an accident that still haunts the actor involved in it.
Luckily, cameras caught the on-set accident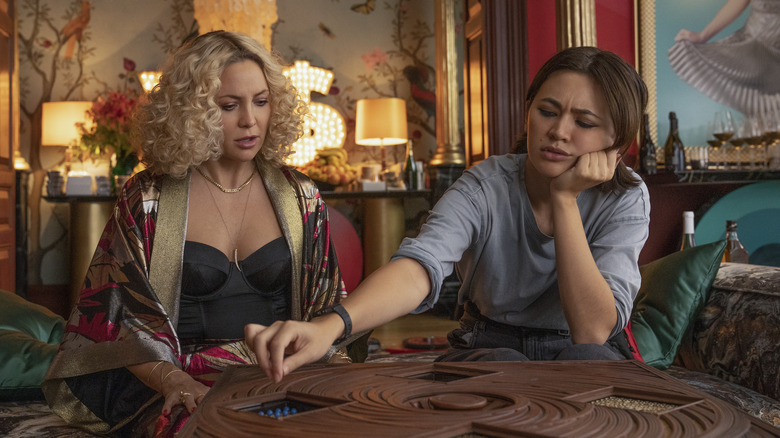 John Wilson/Netflix
Jessica Henwick, who plays Peg, the personal assistant to Birdie Jay (Kate Hudson),  had an on-set accident that made it into the final cut of "Glass Onion." When it came time for Henwick's Peg to smash a wheel sculpture, she accidentally dropped it. Upon realizing her mistake, the actress looked directly into the camera with a look of genuine shock. That shot made it into the finished cut of the film.
Director Rian Johnson detailed to Entertainment Weekly that the shot in the film was actually a practice take he was filming of Henwick. "One of my favorite moments was Jess had a massive one that she got to smash, and she was so excited," Johnson said. They had to get the take correct because there was only one of the wheel structures made. After rolling cameras for the practice take, the glass wheel slipped out of Henwick's hands resulting in the shot that's now in the film. The glass structures in the movie were made out of sugar glass, which can break easily for use in movies.
While Johnson called it one of his favorite memories from the set, Henwick did not feel the same way about the incident. She said, "I broke into a cold sweat. I still have nightmares about that moment."
Luckily, Johnson was rolling for the practice take, or the whole shot would've had to have been scrapped. Henwick did take a sugar glass strawberry home from the set after filming wrapped. Hopefully, it is still in one piece.