Nicole Kidman Heading To Paramount+ In A New Taylor Sheridan Series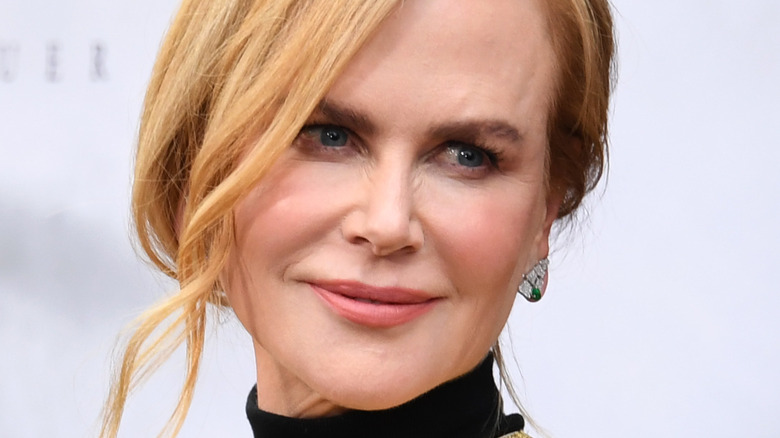 Jon Kopaloff/Getty Images
Nicole Kidman will star in the upcoming Paramount+ series "Lioness," which chronicles the carryout of a CIA program by the same name, Variety reports. The show is created and executive produced by Taylor Sheridan of "Yellowstone" fame, following Laysla De Oliveira as Cruz Manuelos, a Marine officer roped in by the CIA to help take down a network of terrorists from the inside. Meanwhile, Kidman will portray Kaitlyn Meade, a senior supervisor in the CIA with a political mind, described in part by a press release as, "a wife that longs for the attention she herself can't even give and a mentor to someone veering suspiciously close to the same rocky road she's found herself on."
The additional cast is set to include Zoe Saldaña ("Guardians of the Galaxy"), Jill Wagner ("Mystery 101"), Dave Annable ("Brothers And Sisters"), and LaMonica Garrett ("Designated Survivor"). Kidman has been attached as an executive producer alongside Sheridan but is now confirmed to join the ensemble on the other side of the camera.
Kidman will produce for and star in Lioness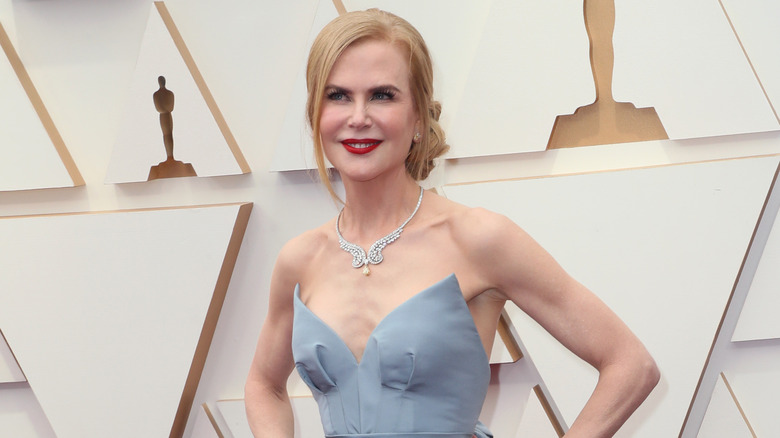 David Livingston/Getty Images
The Lioness program was a real-life initiative from the CIA and U.S. Military during the Iraq War, a corps of women soldiers deployed to Iraq who combatted so-called insurgents and fought alongside Marines in the field (via ACLU). In 2008, a documentary about Team Lioness was released, documenting the exploits of the seldom-precedented women combat squad (via USA Today).
The Paramount+ show will offer a dramatized account of Team Lioness from writer and executive producer Taylor Sheridan, with new star power provided by Oscar, Emmy, BAFTA, and Golden Globe winner Nicole Kidman, who is also attached as executive producer. Previously, Kidman worked with the likes of Stanley Kubrick and Baz Luhrmann before turning in television performances such as her much-praised role in HBO's "Big Little Lies" and the 2021 Hulu drama "Nine Perfect Strangers." She recently took a pivotal role in last year's Viking epic, "The Norseman." On "Lioness," Zoe Saldaña is also attached as an executive producer.