The Scene In Big Little Lies That Humiliated Nicole Kidman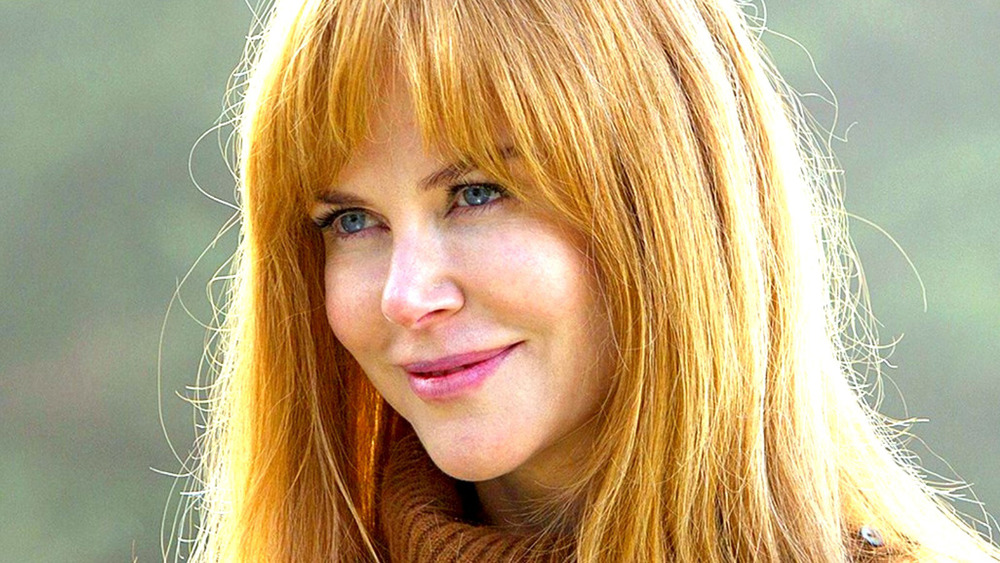 Warner Bros. Television Studios
Based on the book of the same name by Liane Moriarty, the TV series Big Little Lies premiered in 2017, blowing viewers away. The show follows five women living in the affluent town of Monterey, California, where secrets hide in every corner and deceit is an everyday activity. Big Little Lies has received critical acclaim for its writing, directing, acting, cinematography, and soundtrack. So far, two seasons have been released, and since then, the series has picked up 21 Primetime Emmy Award nominations and eight wins. It still remains to be seen if there will be a third season. 
Nicole Kidman and Alexander Skarsgård star as Perry and Celeste Wright; a good-looking and seemingly happy couple with twin boys and a beautiful home. However, there's a dark secret bubbling under the surface. Perry is mentally and physically abusive to Celeste, and their relationship is displayed in season 1 as toxic and secretive. That made scenes hard to shoot for Kidman. In fact, she was left utterly humiliated after one particular scene.
Most of Celeste's scenes took a toll on Nicole Kidman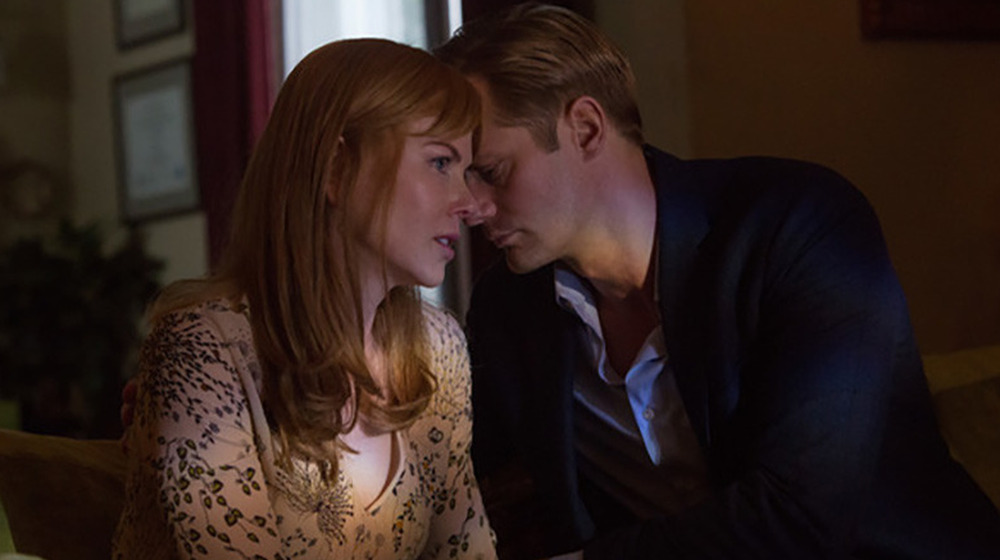 Warner Bros. Television Studios
One particular scene in the final episode of season 1 of Big Little Lies proved to be especially humiliating for Kidman. Speaking to Daily Mail in 2017, she recalled "being in my underwear and having just been really thrown around. I just lay on the floor... I remember [director Jean-Marc Vallee] coming over and putting a towel over me in between the takes because I was just like ... I just felt completely humiliated and devastated. And angry inside." She revealed in the same interview that she had a lot of pent-up rage due to the difficult scenes. One day, when she couldn't get into her hotel room, she threw a rock through a glass window so she could get in. "I don't do stuff like that," she admitted.
Kidman was left with real bruises on her body after several violent abuse scenes on the show. In an interview with Vogue, she mentioned that her real-life husband, country star Keith Urban, was devastated by the bruises she came home with but understood he has an "artist wife." 
Speaking to Vanity Fair, Alexander Skarsgård discussed the coping mechanisms he employed to lower the intensity on set. "It was very important to reconnect after shooting these scenes," the actor mentioned. "We made a point of checking in with each other, giving each other a hug." 
If you or someone you know is dealing with domestic abuse, you can call the National Domestic Violence Hotline at 1−800−799−7233 or TTY 1−800−787−3224. You can also find more information, resources, and support at www.thehotline.org.