Who Plays Alexander Kittle On Chicago Med?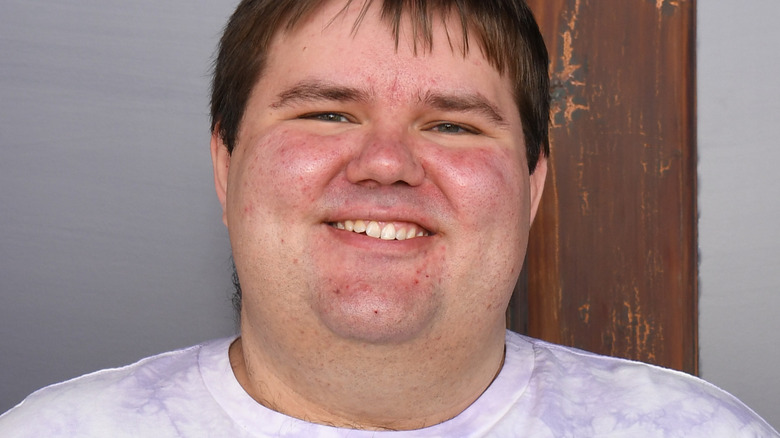 Jon Kopaloff/Getty Images
The Season 8 episode of "Chicago Med," "A Little Change Might Do You Some Good," follows Dr. Daniel Charles (Oliver Platt) as he encounters Martha Kittle (Laura Gardner) and her developmentally disabled grandson, Alexander, at the hospital. Martha is already dying, and as a result, she doesn't want to fix her broken hip in surgery. She's also Alexander's only caretaker.
Unsure of how Alexander will soon fare without her, Martha tries to give him an overdose while in the hospital. She sees this as a mercy killing, however, she immediately regrets it and saves his life. After she confesses, Dr. Charles persuades her to instead sign custody of Alexander over to the state, so he can transition into a life without his grandmother.
Gardner has the bigger role in the episode, but here's a little bit more detail about the actor who plays Alexander Kittle, and why he has a connection to the character.
He played Harrison on As We See It
To date, Albert Rutecki only has a few credits (per IMDb), including the character of Alexander Kittle on "Chicago Med" in Season 8. Rutecki, who is an Autistic actor, was first introduced to the craft at a young age. He told the Emmys in a June 2022 interview, "I remember thinking, 'This is what I want to do with my life.'"
In 2022, Rutecki had a starring role as Harrison Dietrich, one of three autistic roommates, in the Amazon Prime series, "As We See It," based on the 2018 Israeli series, "On The Spectrum." In an interview with AwardsRadar, Rutecki said that he auditioned for the show — which also stars Rick Glassman, Sosie Bacon, and Joe Mantegna — after he heard the creators were looking for Autistic performers. Where the other roommates want to assimilate more, Harrison is an agoraphobe whose condition makes it hard for him to leave the house.
However, the show was canceled after one season and 8 episodes before it could explore the characters any further, despite strong critic reviews (via Entertainment Weekly). But Rutecki continues to perform in film and on television. A post published on Wolf Entertainment's Twitter reads: "As an actor with autism, Albert is driven to portray characters who are on the spectrum 'authentically.'"