Looper Asks: Who Is Your Least Favorite Chicago Med Character? - Exclusive Survey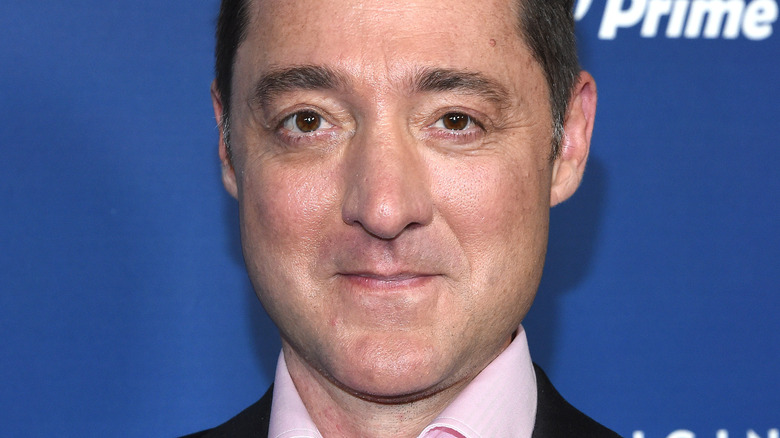 DFree/Shutterstock
When it comes to television doctors, many of these professionals often gravitate towards two extremes, though that isn't to say that all doctors occupy one or the other end of a personality spectrum. On one end, a doctor may have a calm bedside manner that is augmented by compassion or humor. On the other end, a doctor may be arrogant and blunt to the point of grating on both their patients and coworkers, though more often than not, these types of doctors usually have immense skill, which causes many to overlook their abrasive and aggressive nature.
Of course a show like "Chicago Med" runs quite the gamut of medical professionals and support staff, and each one has a unique personality and quirks. Considering how long "Chicago Med" has been on the air, which as noted by IMDb has over 150 episodes, fans have had plenty of time to learn all about the characters featured on the popular show. Audience members have seen several doctors come and go, as well as relationships form and break up. In other words, many fans of "Chicago Med" probably have a favorite character or two on the show, but we here at Looper decided to ask fans who their least favorite character is, and there definitely was a close call in the results.
It seems Chicago Med fans have issues with two characters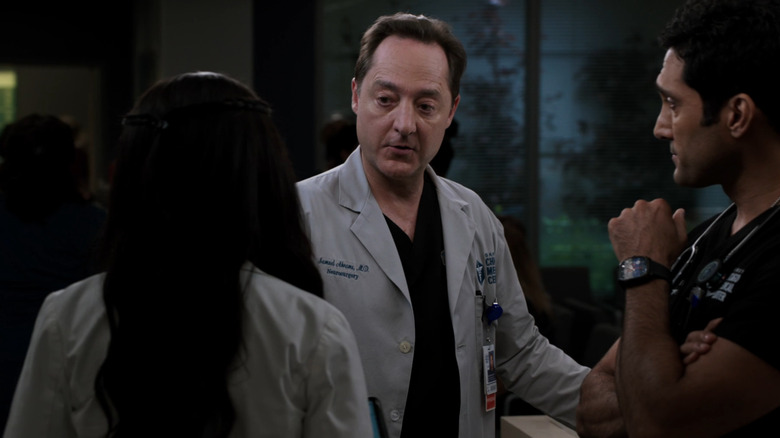 NBC
Our exclusive survey asked "Chicago Med" fans one simple question – who is there least favorite character on the show? Our options were Maggie Lockwood (Marlyne Barrett), Dean Archer (Steven Weber), Sharon Goodwin (S. Epatha Merkerson), Sam Abrams (Brennan Brown), Daniel Charles (Oliver Platt), and Ethan Choi (Brian Tee). After polling 601 United States residents, there was a clear divide in the poll, with two characters rising to the top of this unpopular contest. However, there can only be one character that fans aren't exactly the biggest proponents of, and it turns out that viewers aren't the keenest on Sam Abrams, who took 21.80% of the vote. However, it seems as if Sharon Goodwin wasn't too far behind with 21.61% of the vote, followed by Dean Archer, Maggie Lockwood, Daniel Charles, and finally Ethan Choi.
Considering the nature of "Chicago Med," this result makes perfect sense. Dr. Samuel Abrams is exceptionally blunt with his demeanor, and he has no qualms about admonishing both patients and coworkers. Though he definitely has some skill, it seems as if fans aren't exactly on-board with his personality, and have crowned Dr. Abrams as their least favorite character in our exclusive survey. Either way, if Dr. Abrams wants to win a popularity contest in the future, he may want to work on his demeanor and presentation.