Game Of Thrones: One Key Character Might Not Return For Season 8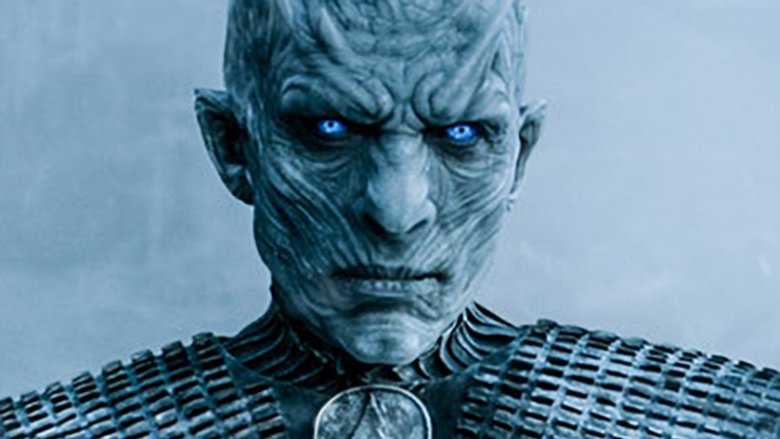 Game of Thrones fans the world over are eagerly awaiting the fantasy drama series' eighth season, but a new break in information seems to indicate that one key character won't be a part of the final chapter. 
Tobias Menzies, who plays Catelyn Stark's (Michelle Fairley) younger brother Edmure Tully, revealed to DigitalSpy that he has "no idea" what will happen to his character. Game of Thrones showrunners David Benioff and D.B. Weiss haven't asked Menzies to reprise his role, and he believes the closing season won't have enough time to wrap up Edmure's story.
Fans last saw Edmure is season 6, when Jaime Lannister (Nikolaj Coster-Waldau) used him as a pawn in his mission to seize Riverrun from Edmure's uncle, Ser Brynden "The Blackfish" Tully (Clive Russell). Edmure was promptly sent back to The Twins to, once again, serve as Walder Frey's (David Bradley) prisoner, the same position he held after his involvement in the infamous Red Wedding in season 3's "The Rains of Castamere." But when Arya Stark (Maisie Williams) took down House Frey in season 7, Edmure was never addressed. (Arya didn't even so much as attempt to rescue her uncle from the chambers at The Twins!) Viewers were left to wonder what became of poor Edmure — and House Tully as a whole, for that matter. 
Menzies explained, "The honest answer is, I have no idea [whether fans will see Edmure again]. He's obviously somewhere in a prison. He's still around, alive somewhere. They're pretty stingy with their information and I've not heard anything from them. I feel like they have so many stories to tie up. Whether [Edmure's narrative] is a story they'll want to go back to, I don't know."
With filming on Game of Thrones season 8 already about halfway over, it seems that Edmure's fate is sealed and that Menzies won't show up again. And even if the creatives did get back to Menzies about filming a scene or two, the actor likely won't have much time to do so, as he's set to begin shooting for Netflix's The Crown season 3 soon. Menzies was recently confirmed as the older version of Prince Philip, taking the mantle from Matt Smith. 
Game of Thrones season 8 is expected to launch on HBO sometime in 2019.