The Rookie Fans Are Loving The Next Evolution Of Chenford In Season 5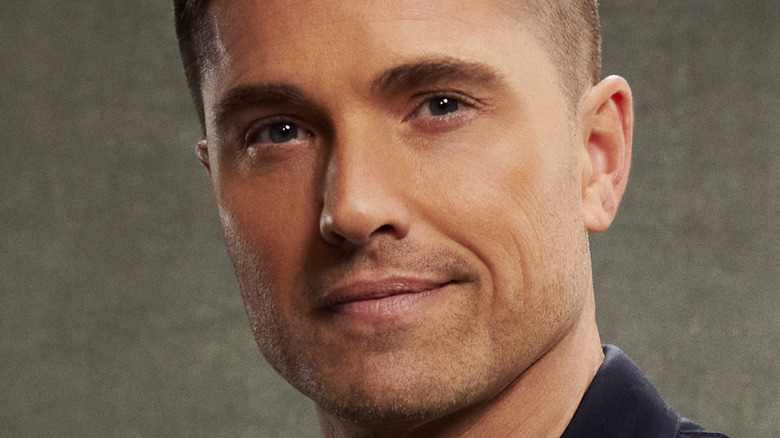 ABC/Nino Muñoz
While fans of "The Rookie" and "The Rookie: Feds" love Lucy (Melissa O'Neil) and Brendon's (Kevin Zegers) adorable friendship, there's a different person viewers have long been rooting for Officer Lucy Chen to end up with. Sparks have flown between her and Tim Bradford (Eric Winter) since their first meeting, but they were both already in committed relationships with others. However after Tim's girlfriend, Ashley (Helena Mattsson), broke up with him when he was injured in the line of duty, fans of 'Chenford' began feeling hopeful.
We were impressed at the restraint Lucy showed after she and Tim kissed, with her telling him that she owed it to Chris (Kanoa Goo) to end things the right way and telling Tim to ask her out for dinner afterward. The build-up of the pair's friendship lends credence to the idea that Chenford will be a couple that endures. "I think their chemistry as characters and actors and friends [in real life] just shines through in every scene they do, and it's growing in a very organic and touching way," u/Coachman76 wrote on a "The Rookie" subreddit. "Huge kudos to the writers and Eric and Melissa for creating a character ship through their natural work over the first 3 seasons going on 4 now."
Now with the couple officially dating, "The Rookie" fans are loving Chenford's evolution.
Fans are excited to see the couple going on dates
ABC
From the beginning of their first date in Season 5, Episode 10 ("The List") of "The Rookie," Lucy and Tim show viewers how much this moment means to them, as they both try on everything in their wardrobes looking for the perfect outfit. Lucy obviously has strong feelings for Tim and tells him that they're not going to rush things. Her directness and obvious desire for a relationship, not just a fling, prompted admiration from fans. "[I] ADORE Lucy establishing clear boundaries from the get-go and Tim respecting them without judgment/pressuring her to move quicker," @lovelysharpwin wrote on Twitter.
It's clear that, despite how nervous they both are about sharing their relationship with their co-workers, neither of them wants to screw this up. And even though Lucy wants to take things slow, she obviously sees them in it for the long haul. When the couple had a second date, she mentioned that his accident at work that day will be a story for their grandkids. "I got butterflies. Grandkids. Tim letting the guy go. Their first kiss being so sweet omgggg," tweeted @notchenford. Chenford is still an extremely new and vulnerable couple, but fans are excited to see what the writers have in store for them.