The Rookie: Feds Fans Are Loving Lucy And Brendon's Adorable Friendship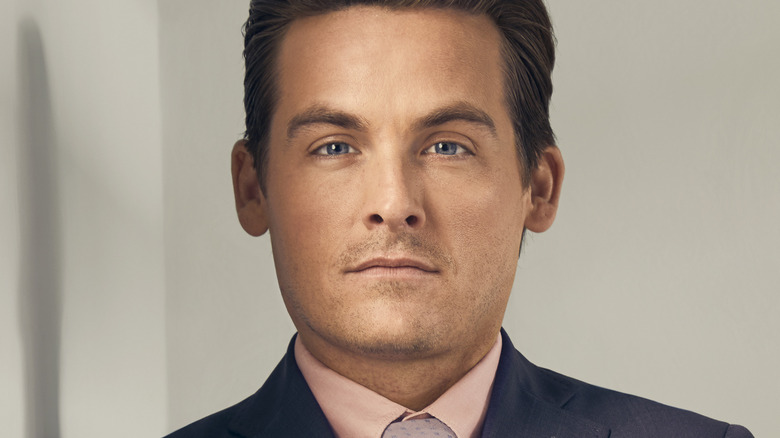 ABC/Robert Ector
Much like water tends to be wet, the odds are that a sufficiently successful police procedural gets a spin-off series. The most recent cop show to get this treatment is Nathan Fillion's "The Rookie."  
ABC is so confident about "The Rookie: Feds" that the show got a full-season order. The series premiered on September 27, and the adventures of 48-year-old freshman FBI Special Agent Simone Stark (Niecy Nash-Betts) indeed have fans talking. Among the show's cast of characters are Simone's colleague, actor-turned-Special Agent Brendon Acres (Kevin Zegers), and Officer Lucy Chen (Melissa O'Neil), who's already familiar from "The Rookie." 
Brendon has a hard time with his new career, because he's famous from a hit show called "Vampire Cop," and has trouble getting people to realize that he's not the same as his famous character. However, he and Lucy are very much on the same page, and fans are enamored with the budding friendship between these two characters. 
Fans think Brendon and Lucy should become great friends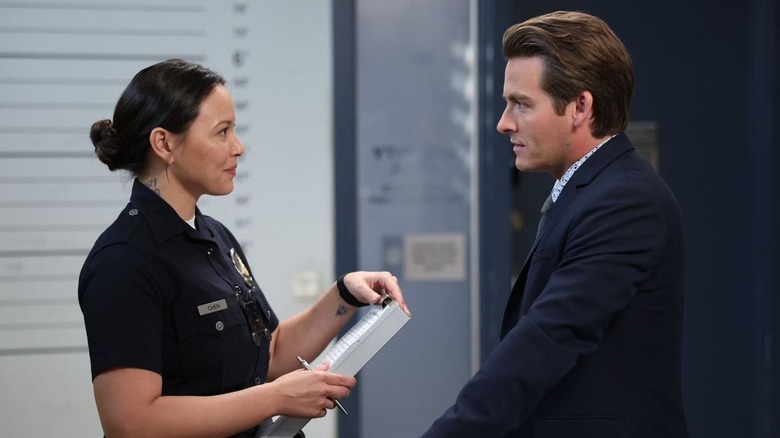 ABC/Raymond Liu
After bonding over selfies and their shared sunny disposition, Lucy and Brendon continue their heartwarming antics in "The Rookie: Feds" Episode 5. Brendon surprises Lucy with a "Vampire Cop" T-shirt, which bears his face and the slogan, "Crime Sucks." Lucy is genuinely delighted with the gift — and fans are at least equally delighted with the pair's budding friendship.
"The duo I didn't know I needed," Twitter user @GianzGomz wrote about the scene. "She is so sweet, I want them to become friends," @chenfordwatcher replied. "Him giving Her a shirt! Is this friendship I think so," @chenfvrd enthused, wrapping up the sentence with a loving smile emoji. "I'd love for them to end up being good friends. Lucy needs another friend," @BonIrisch expressed their wishes. 
The sentiment here seems to be that these fans specifically seem interested in the pair's friendship, so don't expect any cute romantic portmanteau nicknames for the two quite yet. Though future will tell how the show will approach the characters' relationship, the seed for a great friendship certainly seems to be there ... and fans are all for it.