The Rookie Season 5 Episode 5 Had Chenford Shippers Feeling Hopeful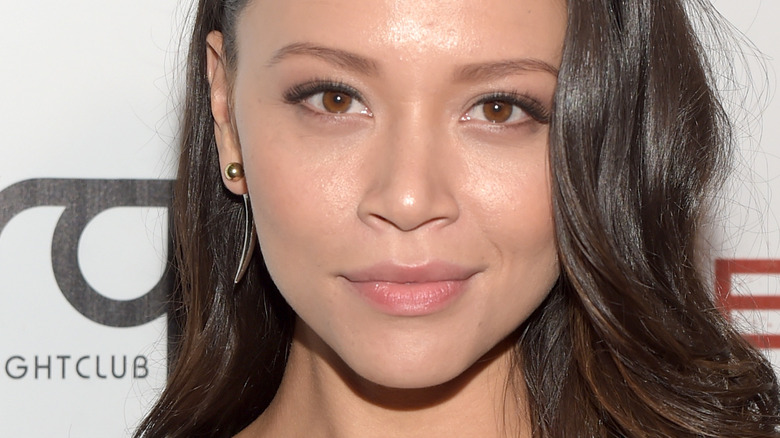 Jason Kempin/Getty Images
Besides hunting down sadistic and cunning killers that attract followers, booking people for being under the influence, and training new recruits, "The Rookie" puts a fresh spin on the normal no-nonsense police procedural format. The humor present in "The Rookie" is mostly due to John Nolan (Nathan Fillion), a middle-aged recruit who quickly garners the support of his coworkers and compatriots with his intelligence, compassion, and unconventional way of law enforcement.
Besides the scene-stealing main character of Nolan, there are several other characters of note that fans seem to gravitate toward. There are even two characters that some fans engage in the act of "shipping," which is when viewers hope that two characters will become romantically entangled. Of course, we are talking about "Chenford," which is the nickname for the gestating romance of Lucy Chen (Melissa O'Neil) and Tim Bradford (Eric Winter). From the very start of "The Rookie," there have been long simmering sparks between Chen and Bradford, which started with a comforting hug. From there, the two danced together, shared a double date, and even pretended to be a couple for an undercover operation. It seems though a moment in the fifth episode of Season 5 has galvanized Chenford shippers, and they have taken to social media to share their hopes.
Fans are hoping that now that Tim is single that Chenford is soon on the horizon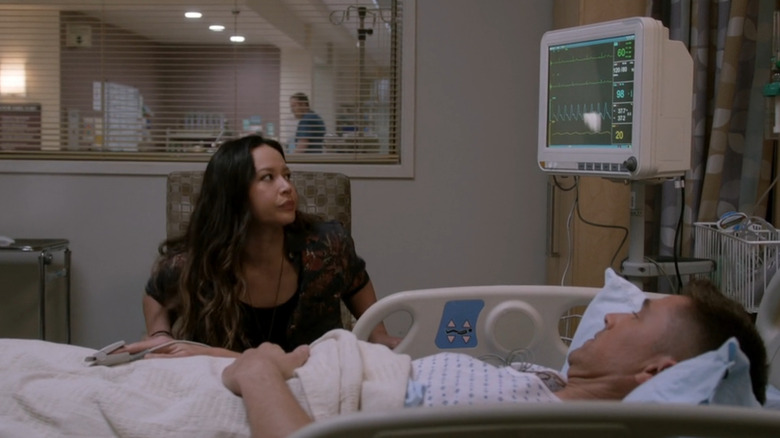 ABC
Although both Lucy Chen and Tim Bradford start off Episode 5 in different relationships, it appears as if the romantic dynamic is beginning to open up. This is on account of Tim Bradford's girlfriend Ashley (Helena Mattsson) breaking up with him after Tim is wounded in the line of duty. She justifies her decision because her father was a police officer, and she says that every night he was late that she feared the worse and that she couldn't do that again. Although Tim is convalescing in a hospital bed, Ashley's decision devastates him almost more than the bullet wound. However, as heartbreaking as this particular moment is, fans of "The Rookie" wasted no time at all thinking about the future.
Over on Twitter, @thecatsmeow711 posted a GIF of a woman waiting anxiously and captioned the image, "Lucy trying to wait an acceptable amount of time to break up with Chris after hearing about Tim and Ashley." Others also shared this sentiment, with @moviestan18 saying, "I wouldn't mind if these are after she finds out about Tim's break up (hopefully start of next episode). She decides to tell Chris about their UC kiss... it's overrrr." @calli_bkstan already set their sights on the next few episodes, and said, "I think in 5x07 Lucy will break up with Chris and in 5x08 Nolan's wedding will take place and right at the end of the episode chenford will actually happen and we'll be waiting months for chenford to be endgame." In other words, those that wholeheartedly support "Chenford" think they will soon get their wish due to this recent turn of events.