Full House's Andrea Barber Continued To Go To Public School While Working On The Show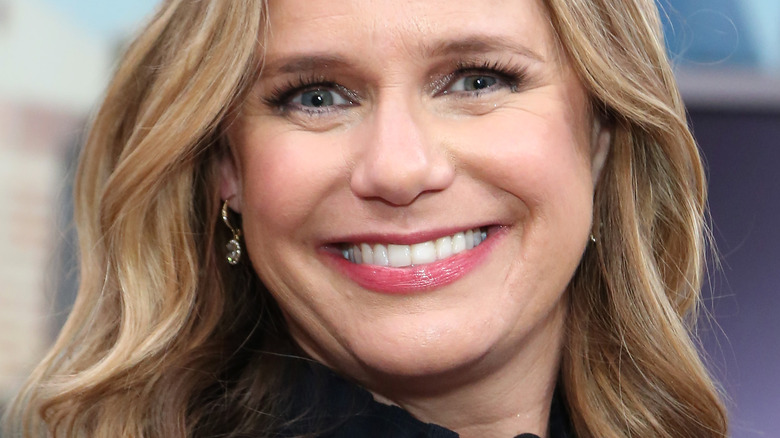 Monica Schipper/Getty Images
Andrea Barber's acting career started off because of her parents' love of community theater. In Barber's book, "Full Circle: From Hollywood to Real Life and Back Again," she explains that her family was frequently involved in community theater when she was a child, and the whole family would participate in the local production of "A Christmas Carol." One year, during a Hollywood actors' strike, some of the striking actors found their way into community theater to keep busy, at which point Barber's mother was recommended an agent for her daughter by one of the other actor's mothers, and Barber started getting involved with acting for commercials.
According to an interview with The Hollywood Reporter, Barber originally auditioned for the role of D.J. Tanner on "Full House," only to be turned down, but they suggested she audition for the role of Kimmy Gibbler. Originally slated to be a one-time guest appearance, Kimmy eventually became a full-fledged cast member. "I was a recurring character, and it was somewhere during the middle of the run of the show, around season five, when I became a full-time cast member, so by then, Kimmy was involved in more of the storylines," Barber explained to THR. "Then, by the time we got to Kimmy's 16th birthday that D.J. forgets and they kind of throw together a haphazard happy birthday with a hash-brown cake and toiler paper streamers, by then, I finally got an A storyline and I knew, 'This is fantastic. Kimmy has arrived into the hearts of the viewers.'"
While child actors sometimes forego normal schooling in favor of an on-set teacher, Andrea Barber's experience as an actor growing up on the "Full House" set was a little different.
Andrea Barber both went to public school and had a tutor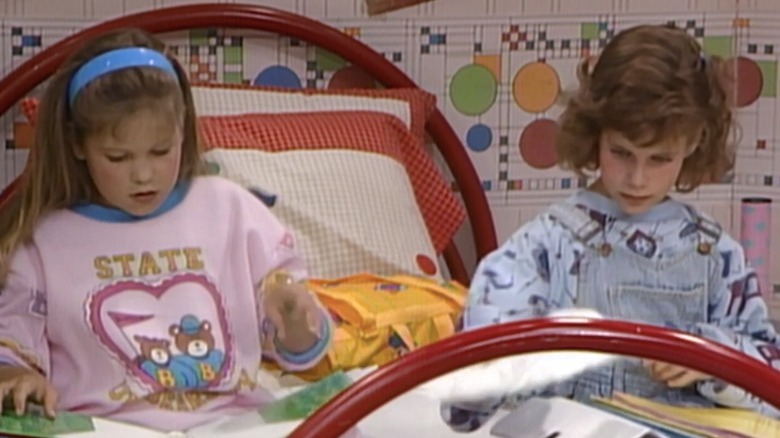 ABC
In an interview with Feeling the Vibe magazine, Andrea Barber was asked if she had a tutor on the set of "Full House" or if she was sent to public school, and the actor revealed that it was a combination of the two. "I was in school on my days off which were usually Mondays," she explained. "We worked three weeks on, one week off. So during those hiatus weeks, I would go to a regular public school. Then when I was working, I had a tutor on the set. Once I got to high school, my parents advocated that they wanted me to go to my first period class every day on campus, which would be either biology or Spanish, and then go to the studio. ... I had a good mix of regular public school and having a tutor on set. It was the best of both worlds."
Studio teachers are a regular facet of the film and television industry. According to Backstage, the state of California requires that actors in grades 1 through 12 have at least three hours of school during their workday on set, and it's the studio teacher's responsibility to make sure those three hours a day are met. The set teacher also has to act as an advocate for their student, ensuring they have a safe environment and get the necessary meal breaks and free time.