Superman May Make An Appearance In Shazam!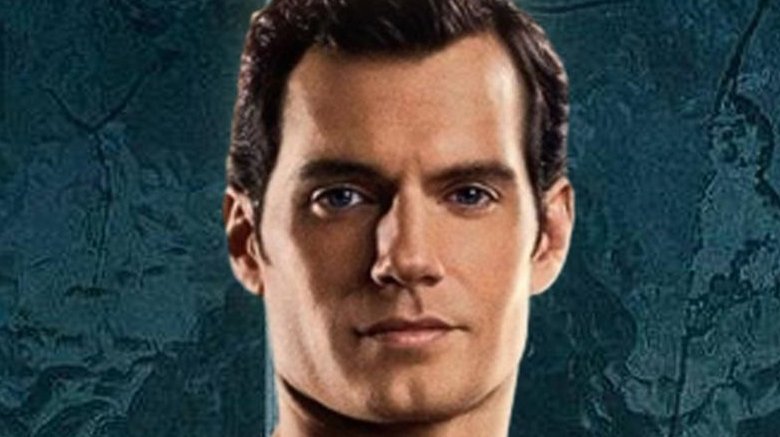 The upcoming DC Extended Universe superhero movie Shazam! has long been described as "Superman meets Big", but the movie may turn out to be more like "Superman meets Shazam" — literally.
Rumors stoked by the manager of Superman actor Henry Cavill are suggesting that the Man of Steel may make an appearance in the upcoming seventh movie in the DCEU. 
Dany Garcia, whose Garcia Companies have been managing Cavill's career since 2016, tweeted out an undated image of Cavill in costume on a film set, along with a cryptic message.
"Who is this man?" the post read. "What are we saying? What are we planning? Oh, it's goood... You'll thank me later." Check out the tweet itself along with its accompanying image down below.
Who is this man?
What are we saying? What are we planning?
Oh, it's goood... You'll thank me later. 😉@GarciaCompanies pic.twitter.com/NqQN3O0lY8

— Dany Garcia (@DanyGarciaCo) March 26, 2018
Many are taking the tweet to refer to the imminent announcement of a Cavill-starring Man of Steel 2, but that project, to our knowledge, is not even close to beginning production. Shazam!, meanwhile, is in production right now.
Rumors of Superman's involvement in Shazam! have been gaining traction since the beginning of this year, with website Revenge of the Fans pushing the rumor in a big way with an anonymously-sourced report. Apparently, Superman is also wanted for an appearance in Dwayne Johnson's Black Adam movie, which Shazam! itself is paving the way for. If Superman is going to show up in the movie for Shazam's arch-nemesis, then he may as well show up in Shazam's movie first, right?
There's plenty of precedent a meeting between Shazam and Supes in the wider world of DC Comics, and we'd put our money on Superman playing more of a mentor role to the child-minded Shazam than a rival of some sort. Of course, there's also the possibility that this movie could show us Superman violently murdering Shazam by burning a hole through his brain with laser vision, which wouldn't be too off-brand for the DCEU. We'd buy a ticket, anyway.
As of now, all we have about this potential crossover is scuttlebutt and rumor, but with Batman and The Flash making teensy appearances in Suicide Squad, Wonder Woman having a big role in Batman v Superman, and all the other little cross-pollinations between movies the DCEU has rolled out so far, this Superman appearance certainly sounds plausible. It'd also be a handy way to attract audiences who may not know Shazam from Shamwow.
If the rumors turn out to be true, then hopefully Billy Batson will be taking his heroic inspiration from the Superman of Justice League, rather than the "if I wanted it, you'd be dead already" fearmongering alien god of Batman v Superman. The world doesn't need a dark and gritty Shazam, after all. It needs... well, a superman.
Shazam!, directed by David F. Sandberg, will be out in theaters on April 5, 2019. It stars Zachary Levi, Asher Angel, Mark Strong, Grace Fulton, and Jack Dylan Grazer. You can check out the exclamatory first poster for the movie right here.