If Chainsaw Man's Chaotic Power Reminds You Of A South Park Character, That's By Design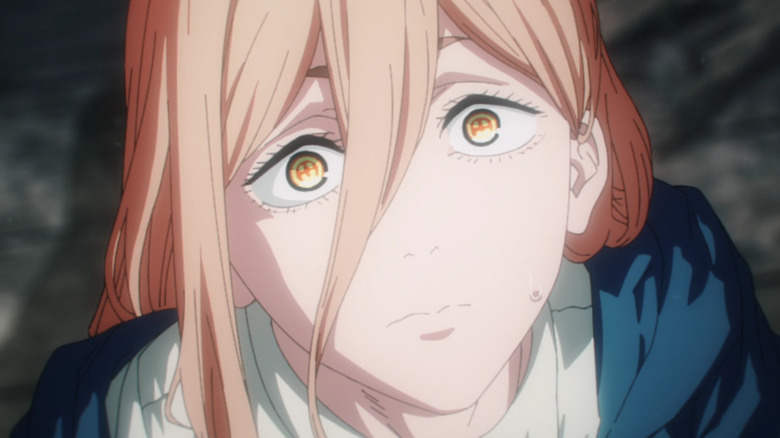 MAPPA/Crunchyroll
"Chainsaw Man" has emerged from the crowded fall 2022 anime line-up as one of the biggest new series of the year (via Parrot Analytics). Based on the insanely popular manga of the same name by Tatsuki Fujimoto, the series follows the aimless young Denji (Kikunosuke Toya/Ryan Colt Levy) as he becomes a Devil Hunter after being betrayed and murdered.
As the first season has now come to a close, it will probably be a while before we catch up with Makima (Tomori Kuzunoki/Suzie Yeung), Power (Fairouz Ai Kadota/Sara Wiedenheft), and Aki (Shogo Sakata/Reagan Murdock) in Season 2 of "Chainsaw Man," but that doesn't mean we can't tread a little further into the weeds as we dig into the characters' origins. Take, for instance, the juicy little tidbit that one of the breakout fan favorites from the series was inspired by, of all things, Eric Cartman (Trey Parker) from the long-running American animated series, "South Park."
Chainsaw Man's Power is inspired by Eric Cartman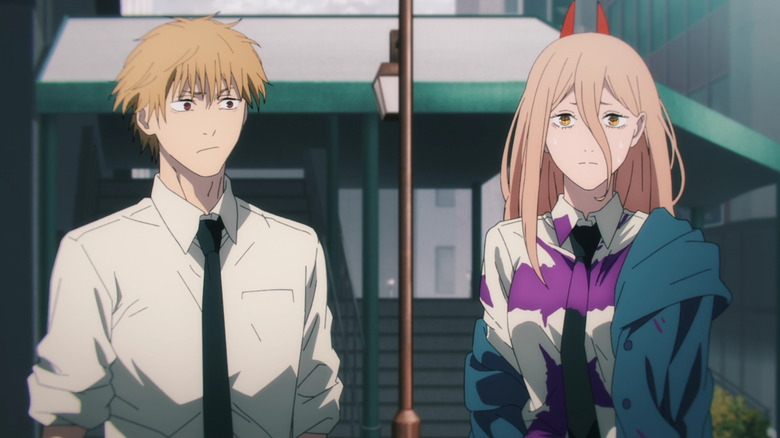 MAPPA/Crunchyroll
The madcap, totally insane Blood Devil, Power, from "Chainsaw Man" was originally inspired by the crass, belligerent Eric Cartman of "South Park." The discovery came via a Japanese interview with Tatsuki Fujimoto, the mangaka behind the series, which was translated on Reddit.
"I draw inspiration from works that I love," Fujimoto said. "For example, in 'Chainsaw Man' the character of Power evokes Eric Cartman from 'South Park,' a series that I adore." It would seem that, like "My Hero Academia" creator Kohei Horikoshi, when it comes to referencing the media that he enjoys, Fujimoto pulls as much from Western media as he does from sources closer to home.
Anyone who's familiar with both shows should easily see the comparison between Power and Cartman. Both Cartman and Power seem to have only their best interests at heart in any given situation. Furthermore, both are also rude, occasionally even treacherous characters who always speak their minds regardless of how much trouble it gets them in.
In case this wasn't enough, there's even a frame from the manga showing a character screaming the "South Park" catchphrase "Kick the baby!" as she boots a wounded man on the ground below her. With that in mind, it's a pretty safe bet that Fujimoto really is as big a fan of the Comedy Central series as he says he is.