Fear The Walking Dead Season 4 Trailer Reveals New And Familiar Faces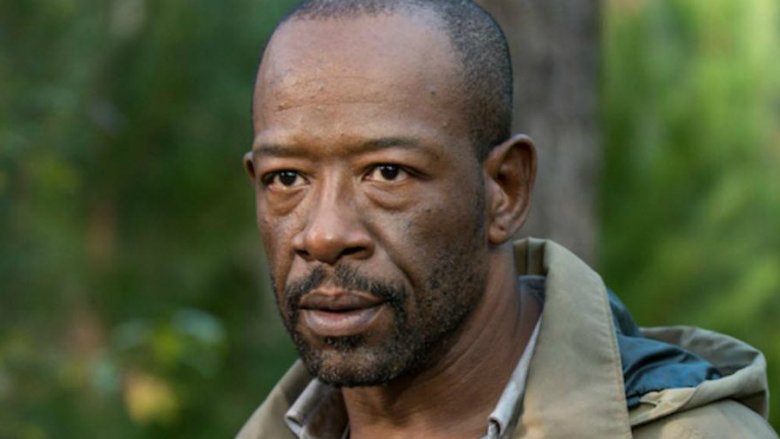 It's a small world, even when it's a post-apocalyptic wasteland. 
AMC revealed a new trailer for season 4 of Fear the Walking Dead, and it offers us a good look at Morgan (Lennie James), who will be the first character to cross over from The Walking Dead to the prequel series. Take a look below.
The trailer also introduces a couple of new additions to Fear in season 4. We get a lot of Jenna Elfman (Dharma & Greg), a little Garret Dillahunt (The Gifted), and just a brief shot of Maggie Grace (Lost). Details about the new characters are still top secret, but Dillahunt did reveal to Entertainment Weekly that his character is named "John" and he was a trick shooter before the walkers entered the picture. 
The fourth season will begin with Madison Clark (Kim Dickens) and her family taking up refuge in a baseball stadium in Houston, Texas, but it's not yet clear how Morgan ends up on the scene. Here's the official synopsis:
"In season 4, we will see the world of Madison Clark and her family through new eyes — the eyes of Morgan Jones, who is joining the story from the world of The Walking Dead. The characters' immediate pasts mix with an uncertain present of struggle and discovery as they meet new friends, foes and threats. They fight for each other, against each other, and against a legion of the dead to somehow build an existence against the crushing pressure of lives coming apart. There will be darkness and light; terror and grace; and the heroic, mercenary, and craven, all crashing together toward a new reality."
The fourth season of Fear the Walking Dead will also look very different than previous seasons thanks to the addition of longtime Walking Dead director of photography Michael E. Satrazemis as a director and producer. 
"We're switching things up a bunch this season," he said. "[We] really brought in a new look and a new atmosphere. We're upping the story now and I'm really happy with what's going on right now. I feel like it's its own very unique show from The Walking Dead, even with Morgan coming over. It's a different vibe from the first three seasons."
We'll find out for sure when Fear the Walking Dead returns immediately after the season 8 finale of The Walking Dead on April 15. In fact, you can even see it on the big screen.
A New Breed of Fear is coming! Here is a preview of the new Season 4 trailer. Tune-in to Talking Dead this Sunday 3/25 @ 11/10c to view the world television premiere of the full trailer. pic.twitter.com/TJS0gs8LSO

— FearTWD (@FearTWD) March 24, 2018