Fear The Walking Dead Will Look Very Different In Season 4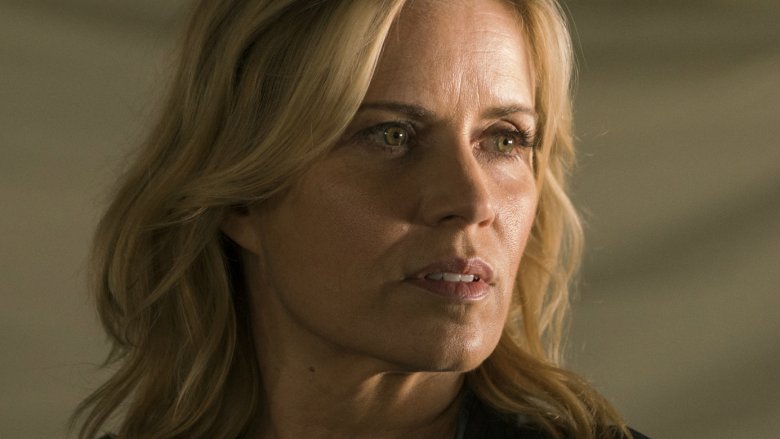 AMC
Fear the Walking Dead is getting The Walking Dead cast member Lennie James in season 4, but that's not the only crossover in the works.
Entertainment Weekly reports that longtime Walking Dead director of photography Michael E. Satrazemis has joined the prequel spinoff as a director and producer, and he's bringing a new visual style with him. 
Unlike James, who will move exclusively to Fear the Walking Dead in season 4, Satrazemis will work on both shows at the same time. "I'm going straight back," he said. "I'm in a year-round apocalypse!"
Satrazemis said Fear the Walking Dead will be very different both in front of and behind the camera. "We're switching things up a bunch this season," he said. "[We] really brought in a new look and a new atmosphere. We're upping the story now and I'm really happy with what's going on right now. I feel like it's its own very unique show from The Walking Dead, even with Morgan coming over. It's a different vibe from the first three seasons. I'm really proud of what we're doing and really excited for the fans to watch. I hope that it resonates with them the same way it is with me."
Fear the Walking Dead, which has new showrunners in Andrew Chambliss and Ian Goldberg, will also have a new look in season 4. "We're going composition forward," Satrazemis said. "When Ian and Andrew brought me in, that was one of the first conversations: 'What do you think we could do to keep making this powerful?' We went back to the old Western vibe with big and wide frames, and holding frames. We've slowed the cutting pattern down and really kind of play a lot of that Western vibe."
There will also be several new faces in the cast, but they should be familiar to you. Jenna Elfman (Dharma & Greg), Garret Dillahunt (The Gifted), and Maggie Grace (Lost) are all on board for season 4 alongside returning stars Kim Dickens, Frank Dillane, and Alycia Debnam-Carey.
Fear the Walking Dead returns right after the season finale of The Walking Dead on April 15 on AMC.