The Walking Dead Season 8 Finale And Fear Crossover Will Screen In Theaters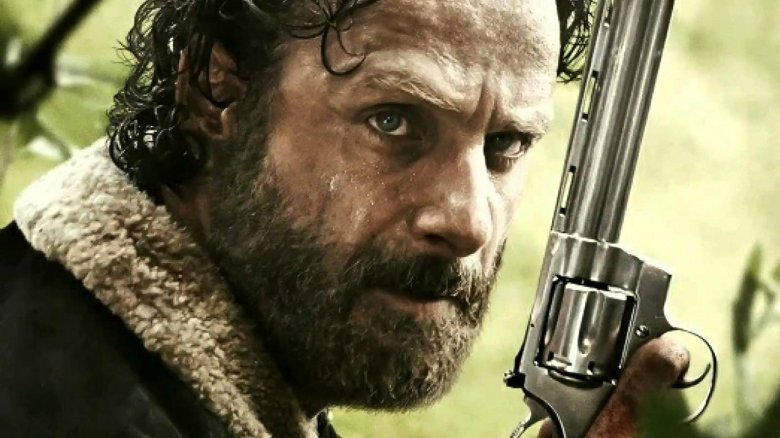 AMC
The long-awaited crossover of The Walking Dead and the prequel Fear the Walking Dead will finally happen next month, and it might be too big for your TV.
According to Deadline, AMC and Fathom Events announced a one-night event during which fans can watch the season 8 finale of The Walking Dead and the season 4 premiere of Fear the Walking Dead commercial-free at more than 750 movie theaters.
"Survival Sunday: The Walking Dead & Fear the Walking Dead" will also feature exclusive bonus content, but it's not yet clear what that will be. 
"Sunday, April 15 marks an epic and highly anticipated moment for these series, as worlds collide when Morgan (Lennie James) crosses over from The Walking Dead and into the new world of Fear," said AMC's Theresa Beyer in a statement. "We are thrilled to be working with our terrific partners at Fathom to provide fans from across the country the opportunity to experience this crossover moment in such a special way and among other members of one of television's most passionate fan communities."
Of course, it's not the first time a TV show will play on the big screen. Back in 2013, the BBC released the 50th anniversary 3D episode of Doctor Who at movie theaters, and last year's Doctor Who Christmas special played at theaters for one night only. HBO also screened the final two episodes of the fourth season of Game of Thrones in 2015 and ABC premiered the first two episodes of Marvel's Inhumans at IMAX theaters last year. 
Advance tickets for "Survival Sunday" are available through Fathom Events.