Warrior Nun Deserves To Find A New Home (& Why Amazon Should Be Paying Attention)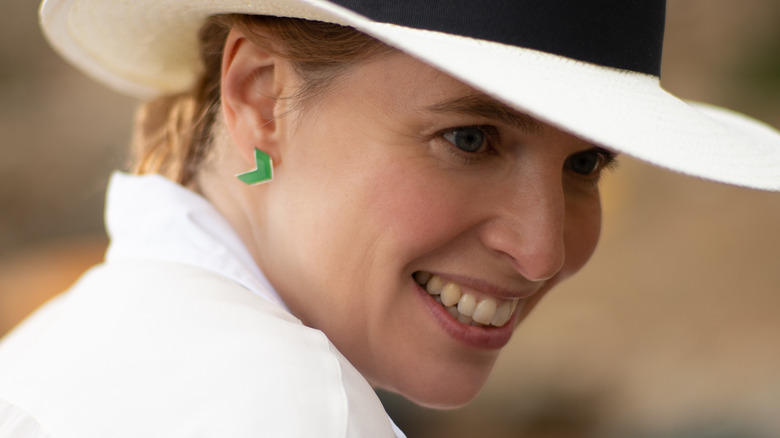 Tamara Arranz/NETFLIX
It's almost become a meme in and of itself at this point that Netflix cancels 95% of anything halfway decent. Back in the old days (see 2006), network channels were more open to having a series find its voice and audience before giving it the axe. After all, most fans would agree the first seasons of "The Office" and "Parks and Recreation" weren't necessarily phenomenal, but their renewals gave the writers and actors an opportunity to find the show's voice and turn those shows into classics.
Netflix is far less forgiving, especially in 2022, when it seemingly canceled anything and everything under the sun. While hit series like "Ozark" were allowed to come to a satisfying conclusion, fans were left dangling from the cancellations of "Fate: The Winx Saga," "Blockbuster," and "Resident Evil," to name a few.
However, few cancellations hit as hard as the untimely demise of "Warrior Nun" shortly after the release of its second season. Despite positive reviews, Netflix brought down the proverbial hammer in December 2022, just a month after Season 2 came out on November 10, 2022. Fans were understandably devastated, but in the current climate of streaming television, a cancellation doesn't have to mean the end. It's always possible for shows to get picked up elsewhere, and there are very good reasons why other streamers would be wise to give "Warrior Nun" another shot.
The Warrior Nun fanbase is loud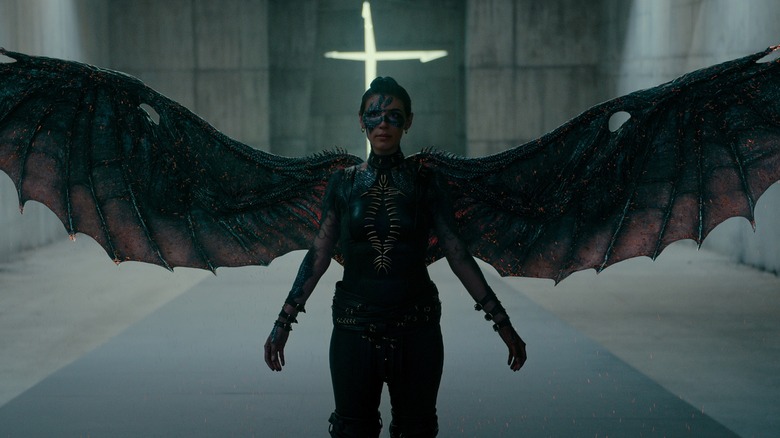 Courtesy Of Netflix
There are plenty of reasons why it would behoove any streaming service out there to pick up "Warrior Nun" for Season 3 and beyond. It's a fantastic female-centric series that combines romance, fantasy, and action in a way few shows have managed as of late. It's also earned quite a bit of praise from critics, including Paul Tassi of Forbes, who wrote about the most recent season, "Season 2 is where things really kick into a new gear, where the show begins to fully blend science fiction and religion in a way I was not expecting from this series."
And those positive reviews have translated into a warm reception from general audiences. This isn't the kind of show that's a hit with critics but fails to resonate with casual viewers. All you have to do is go on Twitter and search the hashtag "#SaveWarriorNun" to find bundles of support from fans to save the show. And those voices come from around the globe; it's obvious "Warrior Nun" has fans from dozens of countries.
For another streamer to pick it up would be a no-brainer. It would be an instant way to build up some good karma amongst fans and could even lead to new subscribers, which is what all these platforms need to finally turn a profit. And we think we know the perfect home for more "Warrior Nun" moving forward.
Amazon has seen success from comic book adaptations before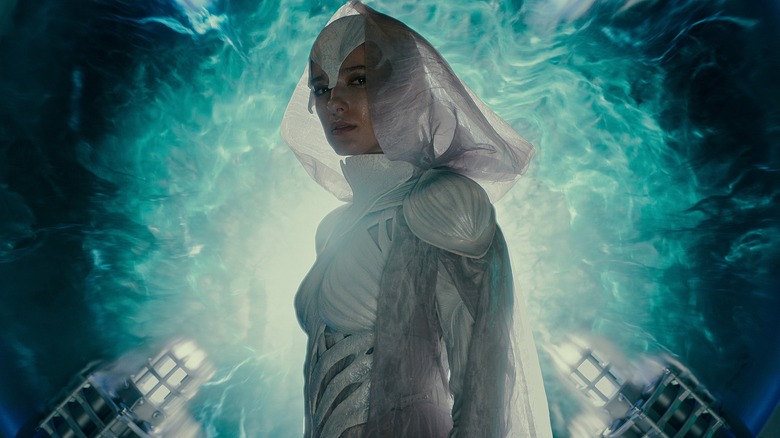 Courtesy of Netflix
"Warrior Nun" showrunner Simon Barry took to Twitter to lend his support to the "#SaveWarriorNun" cause, writing, "Still in the fight." While nothing's particularly illuminated from that statement, it does suggest there's hope for the fantasy series yet. There are certainly plenty of streaming services "Warrior Nun" could end up on, from Paramount+ to HBO Max. However, we think the best future home for "Warrior Nun" would be Amazon Prime.
For starters, Amazon has seen success with comic book adaptations in the past, including "The Boys" and "Invincible." Again, those are shows with strong fanbases who clamor for new episodes as soon as one season finishes. "Warrior Nun" could certainly be in that camp. Then again, there is "Paper Girls," which was canceled after one season, so this could be a way for Amazon to redeem itself ... somewhat.
Additionally, Amazon does have a history of saving shows. After "The Expanse" was canceled by SyFy, Amazon came in to give it more episodes. That show went on to have three more seasons under Amazon's umbrella, so there's no reason why "Warrior Nun" couldn't find the same level of success. Many agree Season 2 was an improvement upon the first, and the series could easily get even better from there. It just needs an opportunity to thrive, so Amazon — consider this some free advice. Pick up "Warrior Nun" for Season 3 at the bare minimum to conclude its story. Numerous fans will thank you.