Fans Of Amazon Prime's Paper Girls Just Got Some Terrible News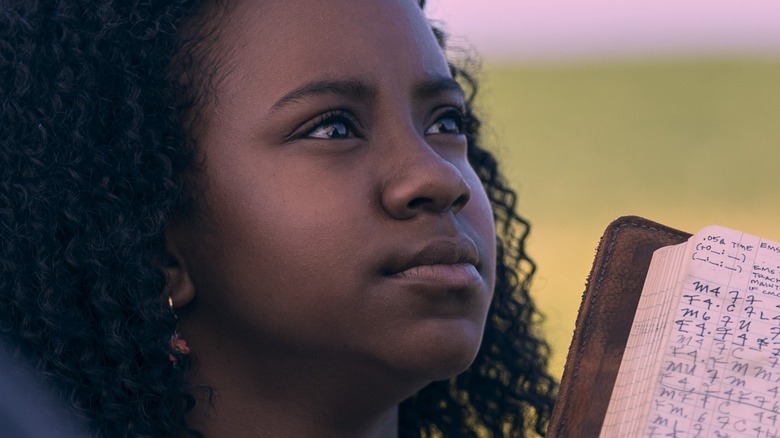 Anjali Pinto/Amazon Prime Video
When "Paper Girls" was first announced as a series by Amazon Prime in early 2022, fans of the comics by Brian K. Vaughn and Cliff Chiang were thrilled to finally get what they had been waiting for. The series faithfully adapted the comics and blended science fiction with unique psychological insights into cause and effect, and the consequences of changing life's natural course. Developed by screenwriter Stephany Folsom ("Toy Story 4," "Thor: Ragnarok"), and co-produced by Plan B Entertainment, "Paper Girls" has received critical acclaim (via Variety) thanks to sharp writing, concise pacing, and exceptional acting from a diverse cast of young women led by Camryn Jones, Riley Lai Nelet, and Sofia Rosinsky.
"Paper Girls" was rooted in sci-fi in its exploration of time travel, but like all the great works of fantasy, the human connections between characters brought out by the acting and writing were the true standout. Its first season certainly left its mark, but fans who tuned into the debut season must prepare themselves for some bad news.
Paper Girls has been canceled by Amazon Prime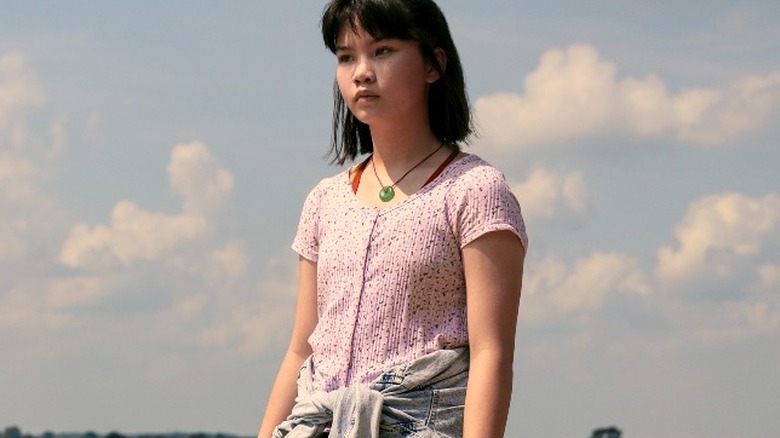 Anjali Pinto/Amazon Prime Video
Amazon Prime has made the decision not to renew "Paper Girls" for a second season, according to Deadline. The series did not score enough viewers to show up in the Nielsen ratings, despite its positive reviews. In the summer leading up to the streamer's premiere of "The Lord of the Rings: The Rings of Power," any new show was likely to get lost in the hype of one of the most expensive debut seasons of any TV show ever. The buzz behind "The Rings of Power" was fierce, which meant "Paper Girls" would need to build their audience to stay in the Amazon Prime streaming conversation.
The news is no doubt disappointing for the showrunners, as well as comic creators Brian K. Vaughn and Cliff Chiang. At the time of the premiere, Chiang told Newsweek, "The comic is so personal to Brian and I and to see it turn into live-action, to see actresses really inhabit these roles has been really thrilling. And it's amazing to see how they've expanded on the story. I think it's a show that will reward people who are fans of the comic, but also people who've never read it." 
But all may not be lost for a second season, as it was also reported by Deadline that co-production company Legendary Television is shopping the series to other studios on the strength of its women-led cast. Fans should definitely keep their fingers crossed.