Scarface Reboot Taps Gareth Dunnet-Alcocer To Rewrite Script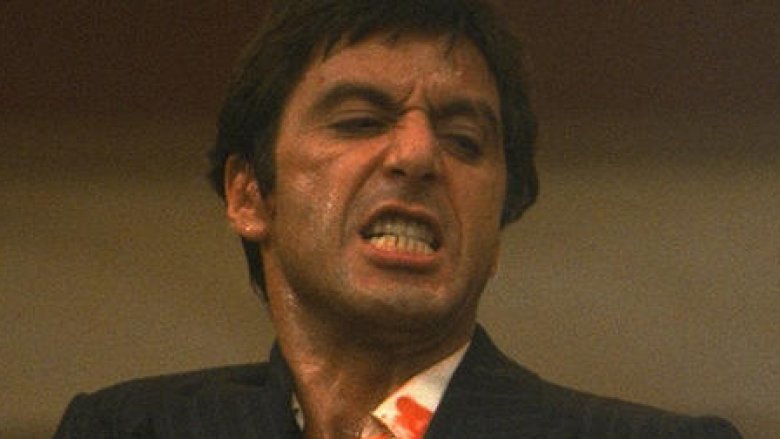 The Scarface reboot is adding yet another little friend to its creative roster.
As detailed by TheWrap, Gareth Dunnet-Alcocer has been tapped to rewrite the script for Universal Pictures' new take on Scarface. Dunnet-Alcocer, a Mexican-born writer, will follow up on previous script drafts written by David Ayer (Suicide Squad), Jonathan Herman (Straight Outta Compton), and Joel and Ethan Coen (The Big Lebowski, No Country for Old Men). 
Additionally, the outlet reports that Antoine Fuqua has returned to direct the Scarface reboot. Fuqua departed from the project last year in order to focus on making a sequel to The Equalizer, his vigilante action thriller starring Denzel Washington and Chloë Grace Moretz. Ayer was then in talks to take the director's chair in Fuqua's stead, but Universal dropped him after reading his script. (Executives reportedly thought it was unnecessarily dark and gruesome.) In February, Fuqua was back in conversations with Universal to direct the iconic gangster crime film.
Having this many writers fiddle with the script isn't the best of signs, but the fact that Fuqua is on board again signals that the reboot will probably make its way to production. As Dunnet-Alcocer works his magic on the latest script draft, Fuqua will begin looking for the perfect actor to lead the film. In the original 1932 Scarface, Paul Muni starred as Antonio "Tony" Camonte. In the 1983 version directed by Brian De Palma, Al Pacino toplined as the Cuban refugee and ex-con Antonio "Tony" Montana. The reboot will shift its setting to Los Angeles and tell the tale of a Mexican drug lord. 
Dunnet-Alcocer is known for writing and directing Contrapelo, which opened to a wave of praise at the 2014 Toronto International Film Festival. He also wrote Sony's English-language adaptation of Miss Bala.