Antoine Fuqua Back In Talks To Direct New Scarface Film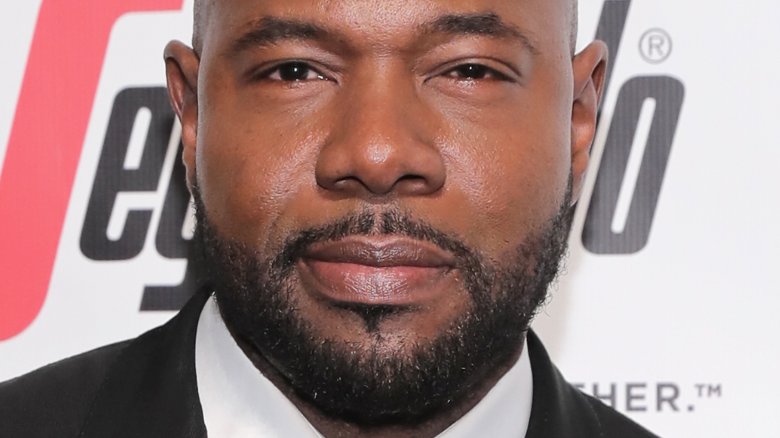 Getty Images
Universal Pictures is again saying hello to its little friend, director Antoine Fuqua, about its Scarface reboot. 
Deadline reports that the studio and the filmmaker are currently in conversation regarding the new take on the iconic outlaw film, with Fuqua back in early talks to helm the project. According to the outlet, the situation is "looking good" and negotiations are starting to take shape. 
The only downside to it all is that the new Scarface has been stripped of its August 10 release date as Universal and Fuqua work out all the details. Because of this, Rogue One: A Star Wars Story actor Diego Luna, who was eyeing the lead role, is now hesitant to sign on the dotted line, as his work schedule may clash with the shifting production timeline. Luna has been tied to play Tony, the West Coast Latino gangster first portrayed by Paul Muni in 1932 and later played by Al Pacino in 1983. 
Fuqua, who has directing credits on Equalizer and Training Day, was attached to the film once before, but he dipped due to scheduling conflicts. Suicide Squad helmer David Ayer was linked not long after, and though he didn't have any ostensible intent to exit the project, he still lost his spot. Ayer and Universal ended up parting ways after the studio read his Scarface script, which was reportedly unnecessarily dark and gruesome –  and that's saying a lot considering how violent the two other Scarface films have been. Both David Mackenzie (Hell or High Water) and Peter Berg (Patriots Day) were also, at one point in time, aboard the project. 
The outlet notes that Fuqua will be ready to start filming Scarface after he wraps post-production on his Equalizer sequel. 
Written by David Ayer, Jonathan Herman, and Joel and Ethan Coen, the new Scarface will be set in contemporary Los Angeles and will maintain the immigrant rags-to-riches story. Dylan Clark produces under his Dylan Clark Productions banner, with Scott Stuber on board as executive producer. Marty Bregman, the producer behind the 1983 Scarface movie, will also serve as producer. Jon Mone and Jay Polidoro oversee for Universal; Brian Williams oversees for Dylan Clark Productions.