Scarface Reboot Loses David Ayer As Director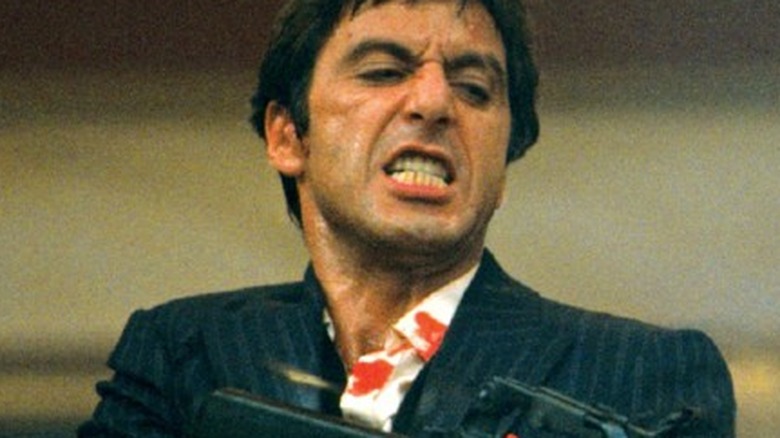 Universal says goodbye to its little friend. 
According to The Hollywood Reporter, Universal has dropped David Ayer as the director for its upcoming Scarface reboot. 
Ayer, who helmed 2016's Suicide Squad, and the studio have officially parted ways due to the director's unnecessarily dark script. The outlet states that Ayer's take on the Scarface story was simply too gruesome for Universal's liking. Going overboard with Scarface seems almost impossible, since the 1983 flick starring Al Pacino (which is actually a remake of the 1932 pic of the same name) has been dubbed "the holy grail of contemporary gangster movies" and features many a bloody murder scene. But it appears that Ayer, unfortunately and somewhat impressively, took it a little too far. 
Ayer's departure comes after previous directors jumped ship. Antoine Fuqua (Equalizer, Training Day) was once signed on to helm the project, but backed out due to scheduling conflicts. David Mackenzie (Hell or High Water) and Peter Berg (Patriots Day) were also, at one time, attached. 
Though the reboot is now without a director, the good news is that Rogue One star Diego Luna is still set to play Tony, the West Coast Latino gangster originated by Paul Muni and later refreshed by Pacino. The upcoming movie will take place in Los Angeles rather than Miami, as seen in the 1983 adaptation. Martin Bregman (Scarface, Dog Day Afternoon) also remains on board to produce. 
Ayer's next projects include the Will Smith-led fantasy flick Bright, which will be released on Netflix. He's also tied to a remake of The Wild Bunch for Warner Bros. and to Gotham City Sirens, set to star Margot Robbie in her reprised role of Harley Quinn. 
Universal is eyeing a 2018 release for the new Scarface movie. As we wait to find out who will take the reins, check out the reboots that actually worked in a big way.