The Biggest Flops From Iconic TV Stars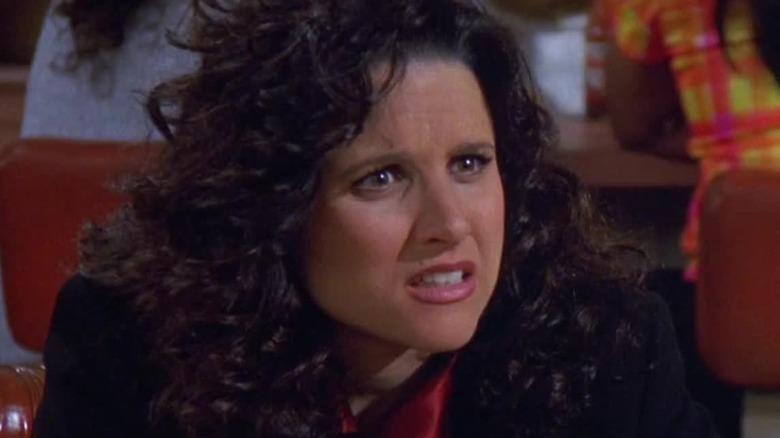 NBCUniversal Television Distribution
When we think about our favorite television shows, they're often inextricably linked to the actors who star in them. Unlike a movie that comes and goes, or even a movie star who releases a big new movie once a year, we watch our favorite TV actors week after week, year after year. We grow with them on the screen and feel connected to them in a strange way that has no equal in any other medium.
While some of these TV stars have become icons known for a signature role they played for years, they still have to move on. So when our favorite long-running series ends, we often follow those actors to their next series, hoping they'll entertain us once more. But even the biggest, best, and most talented TV stars can't always replicate the success of their famous roles and wind up starring in a short-lived bust that they'd rather we forget. Still others use their breakout hits to bury a past failure, and we never discover it.
No matter how famous they are, every TV star has a dud in their history, before or after their biggest hit. From the stars of "I Love Lucy" to "Law & Order" and "The Office," we've found the cruddiest clunkers from the casts of your favorite shows. Put down that remote and lean back your La-Z-Boy, because this is a list of the biggest flops from iconic TV stars.
Jennifer Aniston in Ferris Bueller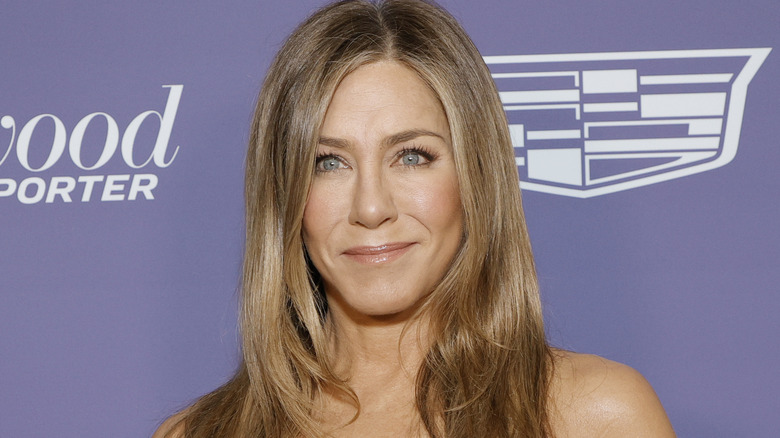 Amy Sussman/Getty Images
In 1990, somebody thought it would be a bright idea to turn the John Hughes classic "Ferris Bueller's Day Off" into a sitcom, despite it being already four years old. Like the movie, the show centered on the eponymous teenage rebel Ferris Bueller, who doesn't play by the rules and is always somehow slip-sliding his way out of trouble. His antics include clashes with his obnoxious sister Jeannie and high school principal Mr. Rooney, as well as misadventures with his friend Cameron and girlfriend Sloan.
None of the main cast of the film returned for the series, with newcomer Charlie Schlatter taking over for Matthew Broderick and a young Jennifer Aniston filling out the role of sister Jeannie. Like the film, the series does plenty of fourth-wall breaking, with Ferris even referencing the film as a movie version of his own real life. Though it was a charming show and not all bad, it wasn't great either. It's possible it could have grown into something better, but it never got the chance. 
Unfortunately, the series suffered from poor comparisons to the much better, similar series "Parker Lewis Can't Lose" that debuted the same year, and it was canceled after one season. Today, it's mostly remembered as an early career appearance for future "Friends" star Aniston, and another in a long line of failed TV spin-offs of hit comedy films.
Bob Newhart in George & Leo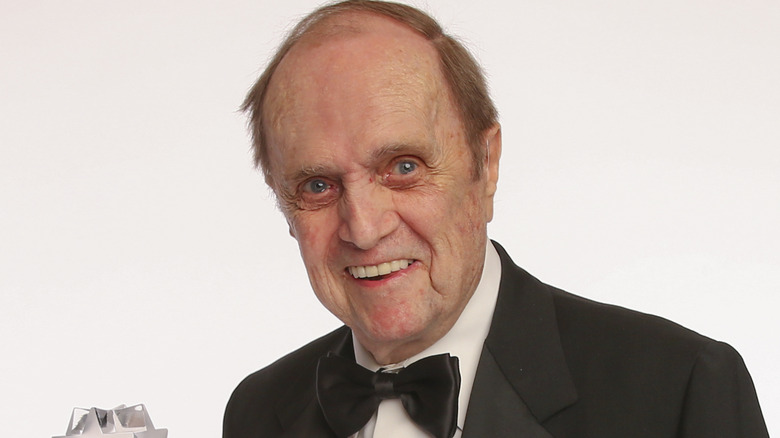 Christopher Polk/Getty Images
Bob Newhart was a mainstay of television for decades, with a number of shows carrying his own name. After a variety show in the early '60s, he moved to scripted sitcoms with "The Bob Newhart Show" running for six years in the 1970s, before returning to TV in the '80s with "Newhart," which ran even longer. In the 1990s, the actor struggled to find a successful follow-up. In 1992, he launched "Bob," a sitcom where he starred as a struggling comic book artist... but that wasn't his biggest flop.
Looking for a hit, Newhart paired with another TV legend, Judd Hirsch of "Taxi" and "Dear John" fame, for an absolutely dreadful buddy comedy, "George & Leo." In the series, Newhart played George Stoody, an uptight, meek bookseller who gives refuge to Leo Wagonman (Hirsch), a slimy conman hiding from the mob who just so happens to be his daughter-in-law's father. Despite a decent supporting cast including Jason Bateman and Robyn Lively, the show was poorly received, with reviewers praising its two leads but disliking the series. 
In an obvious effort to gain eyeballs, one episode featured titled "The Cameo Show" featured a parade of guest stars from former shows once led by Newhart and Hirsch. This included Marilu Henner from "Taxi," Peter Bonerz from "The Bob Newhart Show," Julia Duffy of "Newhart," and Harry Groener from "Dear John." The show was still canned after 13 episodes, effectively killing Newhart's sitcom career.
Henry Winkler in Monty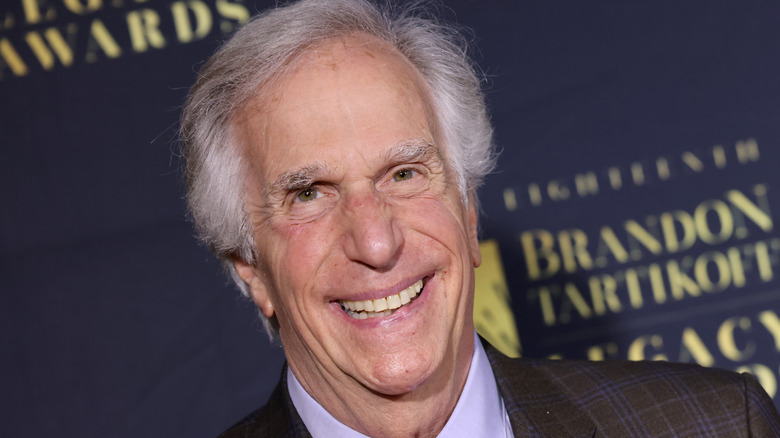 David Livingston/Getty Images
In the 1970s and early '80s, Henry Winkler was an American icon for his role as Arthur 'Fonzie' Fonzerelli (AKA 'The Fonz') on the long-running series "Happy Days." As a black-jacketed greaser, he was the epitome of sitcom cool in his day, but unfortunately the actor never could find as much sitcom success afterward. Eventually, Winkle tried his hand at starring in another full-time sitcom: the short-lived flop, "Monty," in 1994. Instead of a hip, young rebel, Winkler starred as the titular Monty Richardson, a middle-aged conservative talk show host a la Rush Limbaugh.
The premise of the series starts out with Winkler — a loud-mouthed, right-wing pundit — clashing with his son Greg, who in the premiere is engaged to marry a very liberal woman. From there, the show uses up every tired trope in the book of family feuds, something that was definitely noticed by critics at the time. The LA Times called the series "moldy" and "gooey" for its use of worn-out gags and cliches and its failure to be as edgy as it was obviously trying to be.
Drawing few laughs, "Monty" didn't last, and Winkler himself even apologized for the series in a 2016 interview, calling it "cringeworthy." What makes it all the more fascinating is that Greg was played by a young David Schwimmer. Variety barely noticed him in their review, but less than a year later, he became a superstar on "Friends."
Bill Cosby in The Cosby Mysteries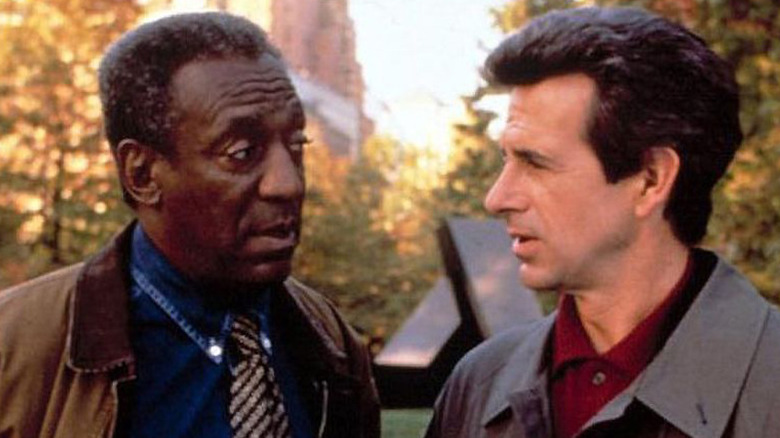 Sony Pictures Television
Though he may be a controversial star these days, there was a time when Bill Cosby was one of the biggest names on television. He started out his career on a hit action-comedy "I Spy" in the 1960s, before "The Bill Cosby Show" and "Fat Albert and the Cosby Kids." In the 1980s, he was even 'America's Dad,' starring in his own "The Cosby Show" as Dr. Cliff Huxtable, a ratings juggernaut. He'd return to the sitcom genre as Hilton Lucas in 1996 with "Cosby," but in between, he had a disastrous detour as a detective in the crime comedy "The Cosby Mysteries" in 1994.
Running for just one season, "The Cosby Mysteries" put the comedian and sitcom star into the unlikely role of a retired NYPD cop named Guy Hanks. But even the show's starting premise was laughable, as Hanks had left the force after hitting it big in the lottery, and was now a millionaire living a leisurely lifestyle (something more relatable to the wealthy TV star than solving crimes). Though Hanks' criminal investigator days are behind him, he's often called on by Detective Sully (James Naughton) for help with tough cases. 
Trying to mix a sitcom with a crime drama didn't work. The sitcom elements weren't funny and the crime stories weren't all that compelling. Today, it's viewed as a massive blunder. Cosby must have agreed, as after it flopped, he went right back to playing Dad on "Cosby."
Scott Bakula in Mr. and Mrs. Smith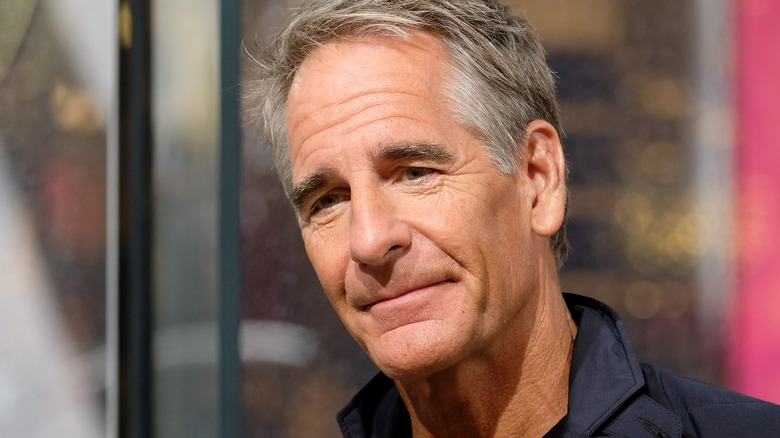 D Dipasupil/Getty Images
In the early '90s, Scott Bakula led the sci-fi drama "Quantum Leap" before moving to outer space for "Star Trek: Enterprise" in the 2000s. More recently, he wrapped up a lengthy run on "NCIS: New Orleans." But a few years after "Quantum Leap" left the air, he returned in "Mr. and Mrs. Smith," a flop that nobody seems to remember.
Scott Bakula and Maria Bello played the title characters, a pair of highly trained intelligence operatives. Mr. Smith's case in the pilot episode sees him tasked with tracking down Stanley Duke, a scientist whose breakthrough cold fusion technology is immensely valuable. During the adventure, he comes up against Mrs. Smith, a rival agent also looking for Duke, and before long they find themselves working together. Further episodes see Mr. and Mrs. Smith teaming up on missions that include hunting for lost plutonium, retrieving a stolen list of undercover agents, and hunting for an arms dealer.
Before you ask, no, we can find no connection between the series and the 2005 film of the same name with an eerily similar premise starring Brad Pitt and Angelina Jolie (or the very different 1941 Hitchcock film of the same name). In fact, Bakula's "Mr. and Mrs. Smith" may have been a little too far ahead of its time, as shows of its kind weren't quite en vogue in the '90s. Though billed as a "sophisticated action comedy-drama" with "explosive sexual chemistry," Bakula himself doesn't quite work in the role. It was canceled after just eight of its 13 episodes had aired (per NY Daily News).
Jerry Orbach in The Law and Harry McGraw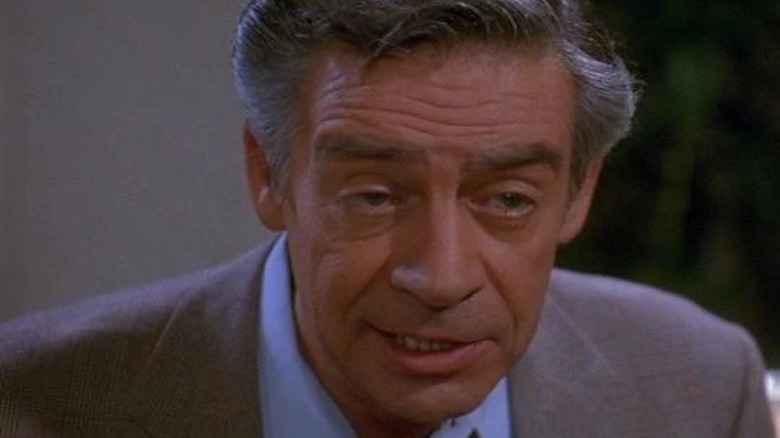 NBCUniversal Television Distribution
Mention the name Jerry Orbach and almost everyone will think of his iconic role as Detective Lennie Briscoe on the long-running series "Law & Order." For 13 years between 1992 and 2004, Orbach headlined the series as the gruff, old-school copper Briscoe, but it wasn't the first detective series he ever starred in. That would be "The Law and Harry McGraw," centered on a character he'd played on Angela Lansbury's "Murder, She Wrote." As popular as he was as a guest star in the latter series, it may not have been a good idea to spin him off into his own, as "The Law and Harry McGraw" was a major dud.
In some ways, McGraw was the blueprint for Briscoe, insofar as he was a cantankerous old detective who does things his own way. Like his future role on "Law & Order," Orbach was paired with an uptight attorney, this time Ellie Maginnis (Barbara Babcock), and the two work together to chase crooks and put them behind bars. But while it may have had a lot in common with the eventual hit cop drama he'd star in for over a decade, "The Law & Harry McGraw" didn't deliver the same kinds of stories, with a more tongue-in-cheek tone. 
Though a well-reviewed series, it flopped on broadcast, lasting just 17 episodes and not even making it to the six-month mark.
Julia Louis Dreyfuss in Watching Ellie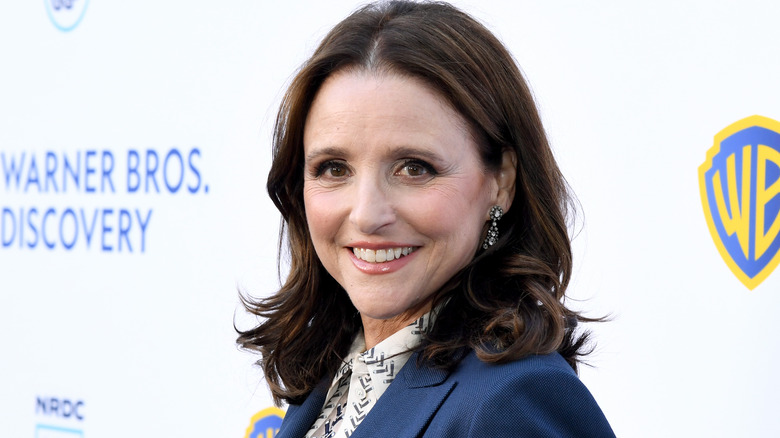 Jon Kopaloff/Getty Images
Julia Louis-Dreyfus became an icon for her role as the irreverent and snarky Elaine Benes on "Seinfeld." But she didn't stop there, starring in "The New Adventures of Old Christine" in the 2000s and the political comedy "Veep" in the 2010s, which itself had an acclaimed seven-year run. In the early 2000s, Louis-Dreyfus wasn't as lucky, finding herself leading one of the worst forgotten sitcoms of the era, "Watching Ellie."
If you don't remember this one, you're not alone, as it was canceled before it had even aired all of its episodes and was trashed by critics. Debuting in 2002, it was Louis-Dreyfus' high-profile return to a leading primetime series. B the entire idea for the show was odd, to say the least. Shot in single-camera style — unique for the time — each episode chronicles a real-time 22-minute slice in the life of Ellie Riggs (Louis-Dreyfus), complete with a timer in the corner of the screen. The stories followed Riggs, a sultry lounge club singer, as she has a fling with her guitar player, fights with her exes, and battles her obnoxious neighbor Ingvar.
Unfortunately, the show proved so awful and its ratings so bad that the series completely retooled after its first 10 episodes (per Post-Gazette). For its next 9 episodes, the show ditched the real-time stuff and filmed before a live audience. This intervention didn't help, and the series was canceled shortly thereafter. 
Steve Carell in Over the Top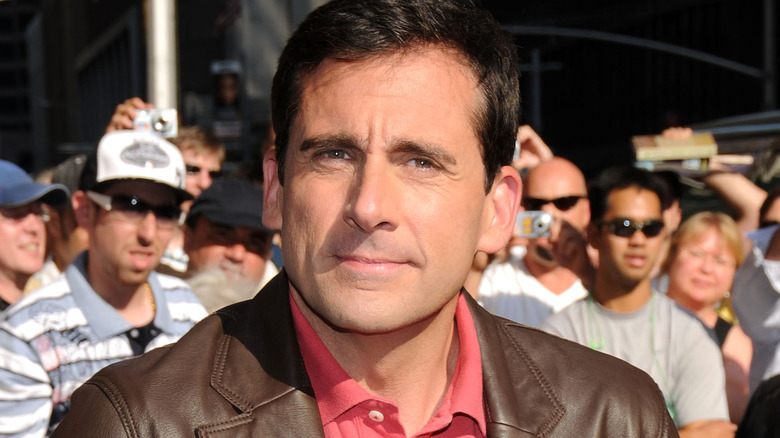 Bryan Bedder/Getty Images
In "Watching Ellie," Julia Louis-Dreyfus wasn't the only major TV star to appear in the cast: one of Ellie's ex-boyfriends was played by Steve Carrell. While the series may have been Louis-Dreyfus' biggest flop, it wasn't his, which we have to go back a few years to find. No, we're not talking about "The Dana Carvey Show," another notorious disaster — mostly because of what a cult hit it's become in the years since — but instead the forgotten 1997 'series' titled "Over the Top." We put the word 'series' in quotes because only 12 episodes were produced and just three ever even made it to air.
Thankfully for Carell, he wasn't the star of this one. Instead, it's led by a pair of big-screen names, Tim Curry and Annie Potts. Curry plays a British soap opera star who loses his job and moves in to a posh Manhattan hotel run by his sympathetic ex-wife Hadley (Potts), where he is hired as staff manager. Wall-to-wall wacky antics that feel like a relic of the '70s or '80s left the series feeling incredibly stale, and the oddball characters like the hotel's Greek chef Yorgo (Carell) only made things worse.
Worse still however is that Carrell himself was the target of ridicule, with his performance famously roasted by at least one reviewer. "Carell screeches, wheezes, his eyes bulge, and that's while he's standing still. Trust me when I say this is not a road you wish to travel."
Sherman Hemsley in Goode Behavior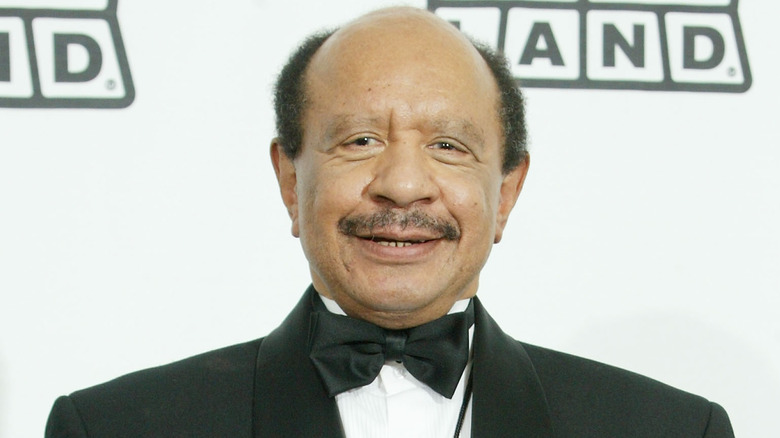 Frederick M. Brown/Getty Images
Sherman Hemsley was one of the most famous Black comedians on TV for decades. He came to fame off the back of a recurring role in the hit '70s sitcom "All in the Family," and proved too popular to be contained to a guest spot, so his character was spun off into his own series. Beginning in 1975, "The Jeffersons" was a groundbreaking series for a number of reasons and ran for over a decade well into the '80s. He'd go on to star in "Amen" a few years later, and even played a recurring role in "The Fresh Prince of Bel-Air" into the early '90s. A return to his own series in 1996 saw him playing William Goode in the eye-rollingly punny "Goode Behavior," which wasn't nearly as well-received.
In the series, Hemsley stars as a con artist who is released from prison under some typical sitcom conditions: He must board with his uptight, well-to-do estranged son Franklin (Dorien), a university professor. Madcap antics result as their two personalities clash in and out of the house, with William's wild ways causing trouble for Franklin at his new job as Dean of Humanities. Reviews weren't kind, to say the least, with Variety pointing out just how out-of-step Hemsley's persona — channeling George Jefferson — seemed in the late '90s. They ultimately concluded that "the occasional funny sight-gag and well-delivered one-liner will likely not be enough to make this sitcom worth tuning in to." It was canceled after one season and quickly swept under the rug.
Mariska Hargitay in Tequila and Bonetti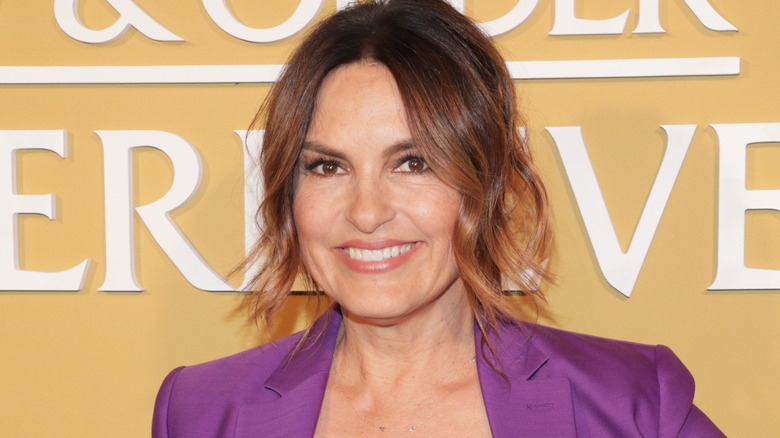 Rob Kim/Getty Images
Actress Mariska Hargitay, who has headlined the first spin-off series "Law & Order: SVU" as Detective Olivia Benson since its debut in 1999, had a failed TV series, too. Like her franchise cohort Jerry Orbach, Hargitay's flop also put her in a similar role to her "Law & Order" character, this time playing officer Angela Garcia, partner of the series' lead cop in the 1992 series called "Tequila and Bonetti."
This "Turner & Hooch" rip-off starred Jack Scalia as Nick Bonetti, a New York City cop sent to Los Angeles after mistakenly shooting a young girl on the job. Bonetti drives a classic Cadillac and is proud of his Italian roots. When he gets to the beaches of LA, he's partnered with Garcia — who is still recovering from the death of her husband — and a French Mastiff named Tequila. The twist of this show is that the dog Tequila essentially narrates the series in voiceover, offering up wit, wisdom, and wisecracks.
Sure, the show is poorly acted and awkwardly written, but the worst part is Tequila talking in what Entertainment Weekly described as "a TV scriptwriter's idea of Black street jive." More than a little offensive, much of the show's humor is derived from misogyny and casual racism. It was met with derision from critics and failed to air all of its 12 episodes.
Lucille Ball in Life With Lucy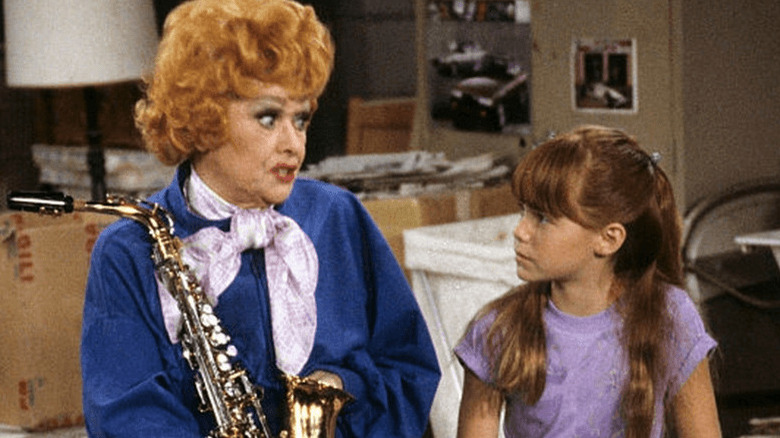 ABC
There may be no bigger or more influential TV star than Lucille Ball. Beyond just being the star of her own groundbreaking sitcom "I Love Lucy," Ball was a producer and founder of her own studio, Desilu Productions, with which she launched a number of hit shows and even helped save "Star Trek" from an early demise. After the end of "I Love Lucy," she'd go on to star in "The Lucy-Desi Comedy Hours" from 1957-1960, "The Lucy Show" from 1962-1968, and "Here's Lucy," which ran for six years between 1968 and 1974. She wouldn't return to lead her own series for over a decade. Sadly, it was a massive misfire.
"Life With Lucy" debuted in 1986, and had Ball starring as Lucy Barker, a grandmother who inherits her husband's hardware store after his passing. Despite having no business experience, Barker decides to manage the store alongside her ex-husband's old partner Curtis (Gale Gordon, who had also starred in just about every other show Lucy headlined). Curtis also happens to be the father of her daughter's husband, and they all live together under the same roof with a pair of mischievous grandchildren.
Unlike every previous show she'd starred in, "Life With Lucy" was not a hit. In fact, it was panned by critics, with the New York Times saying "even Lucy's beloved wackiness has its limits" and deeming its attempt to recall shades of her former glory as ill-conceived at best.
Dirk Benedict in Chopper One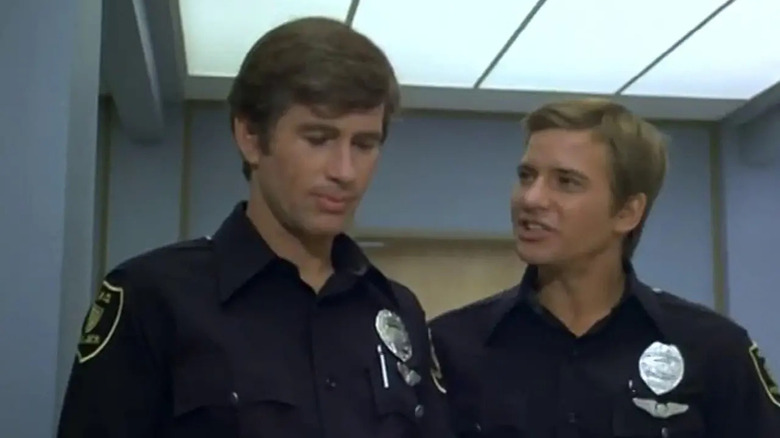 Star of "Battlestar Galactica" in the late 1970s (where he played hotshot space pilot Starbuck), actor Dirk Benedict graduated to the big time in the 1980s. In that decade, Benedict took the lead role of Templeton 'Faceman' Peck on the hit action series "The A-Team" alongside George Peppard, Mr. T, and Dwight Schultz. Outside of those two shows, though, Benedict never managed to find much success, with only one other leading TV role to his credit. Unfortunately, that other role was early in his career, and it slowed his ascent to stardom. 
A single-season series from 1974, "Chopper One" was another in a long line of police action shows spurred by the success of "Emergency!" two years earlier. This one focused on a team of helicopter rescue pilots, with Dirk Benedict leading the series as Officer Gil Foley alongside Jim McMullan ("Ben Casey") as Officer Ben Burdick. Together they took on everything from armed hostage takers to criminal kingpins and a team of vigilante snipers.
A long-forgotten series from the mind of Aaron Spelling — one of Hollywood's most prolific TV creators, responsible for everything from "The Love Boat" to "Beverly Hills, 90210" — the series was packed with high drama and helicopter action. Despite its promise, the series bombed and was canceled after just one truncated, 13-episode season.