Newhart Actors You May Not Know Passed Away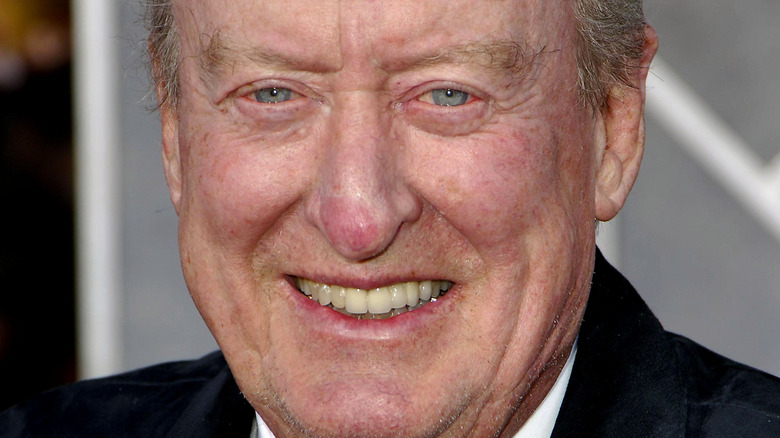 Shutterstock
"Newhart" was a long-running comedy series on CBS. Starring comedy legend Bob Newhart, the sitcom followed the life of Vermont innkeeper Dick Loudon, and ran for 184 episodes from 1982 to 1990. Actress Mary Frann played Newhart's wife, Joanna Loudon, on the series.
"Newhart" also included an eclectic cast of characters, as handymen, neighbors, and visitors regularly entered the Loudons' Stratford Inn. Character actor Tom Poston played bumbling maintenance man George Utley, while Julia Duffy played snooty maid, Stephanie Vanderkellen, on the series — it really was an all-star roster. On the heels of his stint opposite Tom Hanks on the campy ABC sitcom "Bosom Buddies," popular '80s actor Pete Scolari even joined the cast of "Newhart" as Stephanie's husband, Michael Harris. And who can forget backwoods brothers Larry, Darryl, and the other Darryl (William Sanderson, Tony Papenfuss and John Voldstad, respectively)? Two of the brothers —the Darryls — never spoke a word until the final episode of the series, which remains one of the most memorable TV series finales in history. 
More than 30 years after "Newhart" ended, the series' star is still living in his 90s. Sadly, two of the other main cast members from the beloved show have died in the intervening years.
Mary Frann died in 1998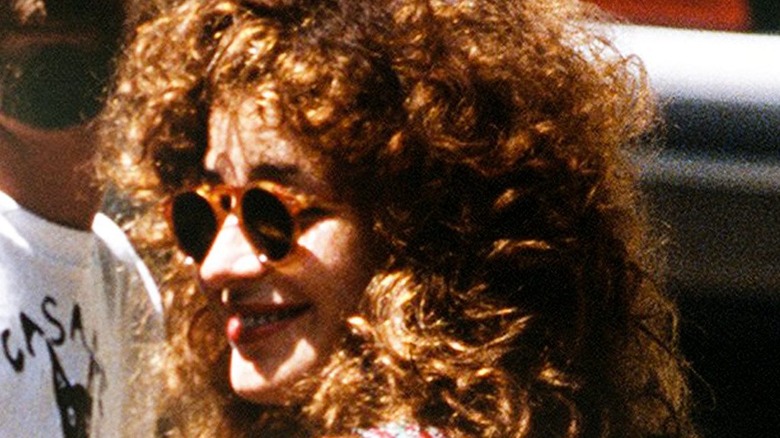 Kypros/Getty Images
Mary Frann, the actress who played Bob Newhart's TV wife for eight seasons, passed away suddenly just eight years after "Newhart" wrapped. In 1998, Frann died in her sleep at her Beverly Hills home of apparent heart failure, according to her obituary in the Los Angeles Times. She was just 55 years old at the time of her death.
Following her long role on "Newhart," Frann played Clementine Duke in Jackie Collins' racy 1990 miniseries "Lucky/Chances." She admitted it was far from her role as traditional wife Joanna Loudon and noted that she wanted to show her fans she could do something "outrageous." Frann's last acting role was in an 1998 episode of "Diagnosis Murder" per IMDb.
In an interview with Closer Weekly, Newhart once said Frann had big shoes to fill as his second TV wife. "I told her she had the toughest job in television because she had to follow Suzanne Pleshette," the actor said. "But Mary did a wonderful job."
As for the possibility of a "Newhart" reboot without Frann, Newhart's co-star Julia Duffy told the outlet, "I can't imagine it without Mary."
Tom Poston died in 2007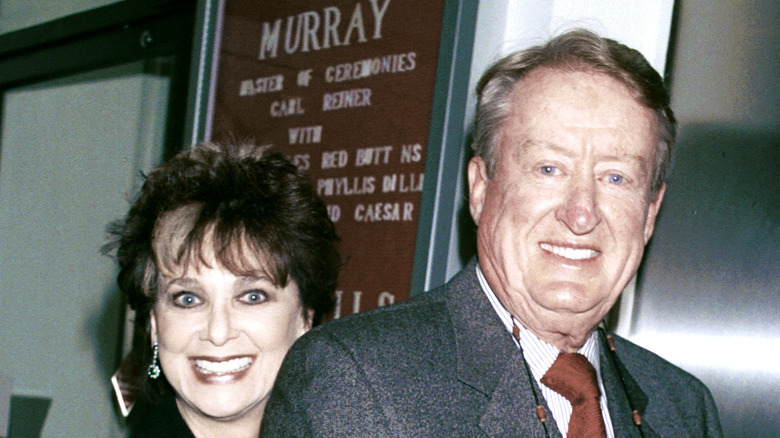 Getty Images/Getty Images
Tom Poston was one of the most beloved character actors of all time, and a close friend of Bob Newhart. In addition to his Emmy-nominated role as the clueless Stratford Inn handyman, Poston made appearances on "The Bob Newhart Show" in the 1970s, playing Newhart's college pal Cliff Murdock. On working with Poston, Newhart once told Closer Weekly, "Tommy was golden. He was a bomber pilot in World War II, and he never talked about it."
Following his long-running role on "Newhart," Poston continued to rack up acting credits. According to his IMDb page, he appeared on episodes of "Dr. Quinn Medicine Woman," "Family Matters," "Coach," "Murphy Brown," "Home Improvement," and "Grace Under Fire." In one of his last acting roles, he played a clown in the ABC series "Committed" in 2005.
Sadly, 17 years after ending his role as incompetent handyman George Utley on "Newhart," Poston passed away following a short illness. The actor was 85 years old when he died in 2007, according to his  New York Times obituary. Poston's real-life wife was Newhart's first TV wife, Suzanne Pleshette. Pleshette died of respiratory failure in January 2008, less than one year after Poston, per The New York Times.
Following Poston's death, Newhart released a testament, remembering him as a "versatile and veteran performer, and a kindhearted individual." 
"Tom was always the 'go-to guy' on 'Newhart' in addition to being a good and longtime friend," Newhart said in his statement, per CBC.