Vanna White's British Wheel Of Fortune Counterpart Despised The Job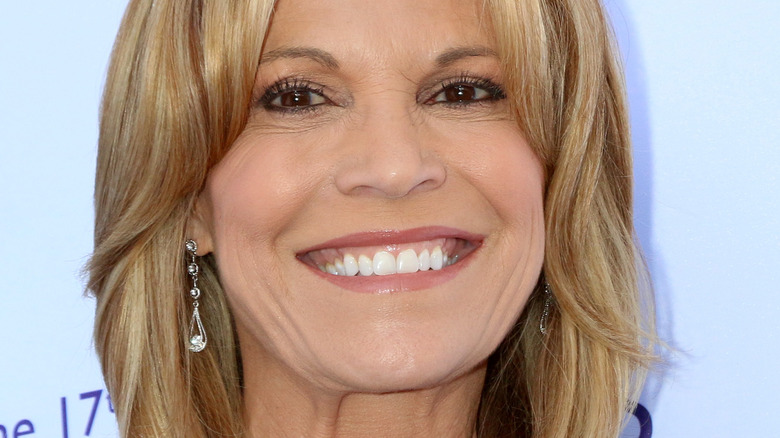 Kathy Hutchins/Shutterstock
If you took a look at the most iconic American game shows that have seemingly been on the air for an eternity, "Wheel of Fortune" is right up there with "Jeopardy" and "The Price is Right." Just about every aspect of the show has become synonymous with American pop culture in one way or another. From the big spinning money wheel to buying vowels, to the lit-up Hangman-style puzzle, just one peek at the show brings instant familiarity. The current version of the show, which has been churning out new episodes on ABC since 1983, features two co-hosts that have become as recognizable as the game itself — Pat Sajak, who does most of the actual hosting, and of course, Vanna White, who turns the letters.
Just like many other popular American shows, foreign countries tend to create their own version, jumping on the popularity they experience in the states. The U.K., for example, has had its own version of "Match Game," "Hollywood Squares," and "Jeopardy." And with no surprise, "Wheel of Fortune" is another successful American series that got a British twist. The show itself used the same original format, with contestants trying to solve a word puzzle while choosing letters to uncover. And just like the American edition, White's letter-turning role was also duplicated. However, one of the women who stepped into those shoes surely didn't embrace the job as much as White did.
The British co-host was told not to speak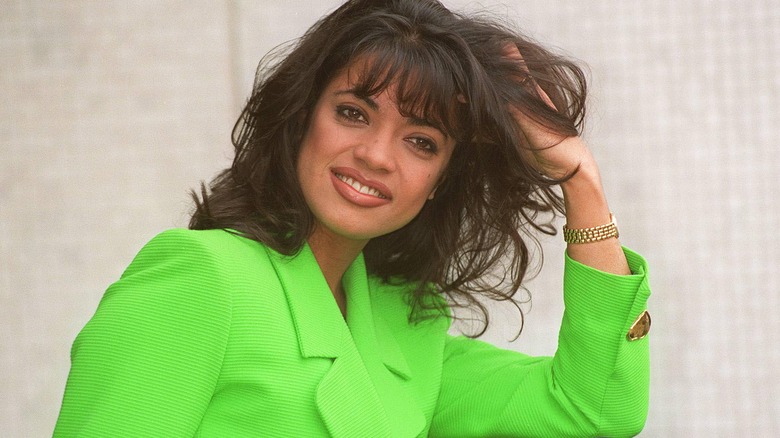 Avalon/Getty Images
Matching the same formula (with a few minor details) that continues to make the American version perfect, the British take of "Wheel of Fortune" features the same word board, money wheel, and two co-hosts. During its run between 1988 and 2001, the game show had a few different hosts, one of them being Jenny Powell, who (via The Daily Mail), turned the letters as Vanna White did on the U.S. version. However, what seemed to be the opportunity of a lifetime for Powell, who was on the show for five years, ended up being an experience she regretted. 
"I ended up doing 'The Wheel of Fortune,' which I hated it. It was the biggest thing, but I hated it," she admitted. Despite jumping through the industry hoops to land the coveted gig, she quickly found that her role was overly simple and degrading. When looking back, now wiser than she once was, she now knows how'd she react to the job offer if she had gotten it today. "If someone said to you," she explained, "right Jenny you are going to wear a really short skirt and we are all going to discuss the length of it for like four meetings, wear high heel shoes and turn some letters around and just look pretty and don't say anything."