Whatever Happened To ShowNo Towels After Shark Tank?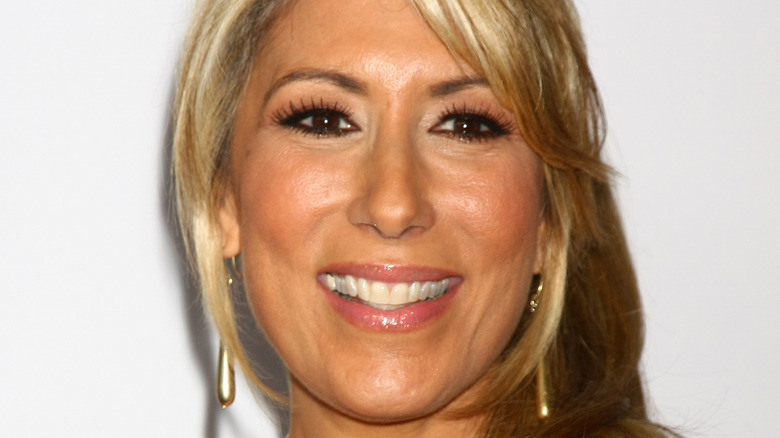 Kathy Hutchins/Shutterstock
Anyone who has kids, takes care of kids, or has ever met a kid, usually knows how susceptible they are to public embarrassment. Entrepreneur Shelly Ehler knew that fact when she developed her own business, creating and selling the ShowNo Towel. The unique product allows children to use the towel, hands-free, when changing in or out of bathing suits in public. With this innovative idea, both adults and kids no longer have to search for a public restrooms or hidden spaces to strip down. Ehler was so confident with her idea, that she decided to take the ShowNo Towel in front of those money-making carnivores on ABC's "Shark Tank." And her product, along with her solid presentation, caught the eyes of the sharks.
When Ehler first brought the ShowNo Towel on the "Shark Tank" stage, on Episode 4 of Season 3, not all of the panel were initially impressed. Shark Robert Herjavec was more impressed with Ehler than the product, itself. "I don't see it selling," he exclaimed, "I'm out." After a few back-and-forth's between the other sharks, it was Lori Greiner who expressed not only her admiration for the towel that pulls over children's heads like a long shirt, but also saw herself in Ehler. And that led to a deal that was better than what Ehler had asked for. So, what was the deal? And where is ShowNo Towel today?
Despite a deal with Disney, the ShowNo Towel dried up
When Shelly Ehler walked onto the stage in front of the toothy investors of "Shark Tank," asking for $50,000 for a 25% share in her ShowNo Towel business, she'd hoped for it to become another beloved product that made its mark after the show. When it was all said and done, she walked away with a check from Lori Greiner for $75,000 in exchange for that 25% equity. Later, in Episode 13 of Season 3, fans got an update on Ehler's business. By this point, Greiner had brought the ShowNo Towel to Disney and struck a deal to sell it in their water parks. Fans got to see the very moment Ehler spotted her product on the shelves of the Disney Store. However, despite appearing to explode with success, the ShowNo Towel has become a no-show today.
Despite her incredible experience with Disney, SharkTankBlog reports that, to date, Disney hasn't re-ordered. Without an ongoing deal, Ehler closed up shop for a while before giving the business one more try. However, according to her Facebook page, it became too much for her to handle. "So, it's time to 'throw in the towel' again," she posted! "I reopened my store 2 years ago with the new purpose 'To assist those who need assistance and wrap them in love' and I completely believe in that purpose but I just don't have the drive and commitment to make it happen." Ehler explained in the post that she's now passionate about her new career path, being a hypnotherapist.