Christian Bale's Ties To Leonardo DiCaprio Go Even Further Back Than American Psycho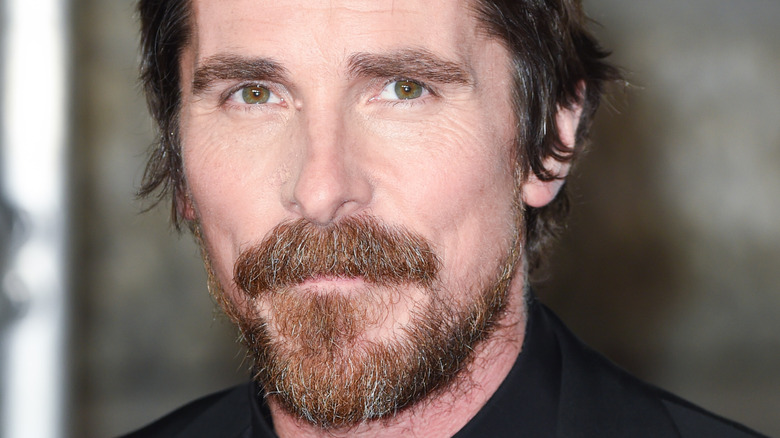 Featureflash Photo Agency/Shutterstock
Christian Bale might have claimed that Leonardo DiCaprio's turned-down roles helped him find work in the past, but it seems there was once a moment when the opposite occurred. The "Dark Knight" star has more recently come out about his bizarre connections with DiCaprio, saying in a GQ interview earlier this year, "Look, to this day, any role that anybody gets, it's only because he's passed on it beforehand. It doesn't matter what anyone tells you." 
Perhaps no connection between the two Oscar winners is more infamous than the starring role in 2000's "American Psycho." When casting the lead role of Patrick Bateman, Lionsgate initially wanted the immensely popular DiCaprio, even offering to pay him $20 million. However, director Mary Harron, while admiring the actor, knew he wasn't fit for the role. She told MovieMaker, "It would be very bad for him and very bad for the movie. Because everybody will be all over it. They'll rewrite the script and all the rest. And I knew I could only make this work if I had complete control over it, over the tone and everything." 
It's hard to imagine anyone other than Bale taking on the spine-chilling yet charismatic part of Bateman, but it's easy to see where movie executives were coming from. At the time, DiCaprio's role in one particular film skyrocketed the actor to international fame — a role that Bale almost claimed for himself. 
Christian Bale could have been king of the world
Before Leonardo DiCaprio stole our hearts as the lovable Jack Dawson in James Cameron's 1997 historical romantic epic "Titanic," there was a brief moment when Christian Bale was considered for the coveted role. In a Hollywood Reporter interview with Bale and "The Pale Blue Eye" director Scott Cooper, Bale shared his acting process and commented on the time he heard the production of "Titanic" was taking place. 
When asked by Cooper if he went to audition for it, Bale said that he did, even though he didn't have high hopes for the film, explaining, "My point about 'Titanic' was that I went, 'Oh, everyone knows the ending to that story. No one is going to go see it.' So after that, I said, 'I will never listen to myself about what anyone else wants to see. I'll just judge it on if I'm interested and if it's something I want to see. That's the only truth I absolutely know.'" Of course, many people went to see "Titanic," as the film went on to break box office records and win 11 Academy Awards, including best picture.
Bale wasn't the only one who turned down the chance to be king of the world. Several actors were considered for the role of Jack before DiCaprio came on board, including Tom Cruise, Chris O'Donnell, and Matthew McConaughey, to name a few (via Media Awareness Network).