The Surprising Movie Leonardo Dicaprio Calls His Best Film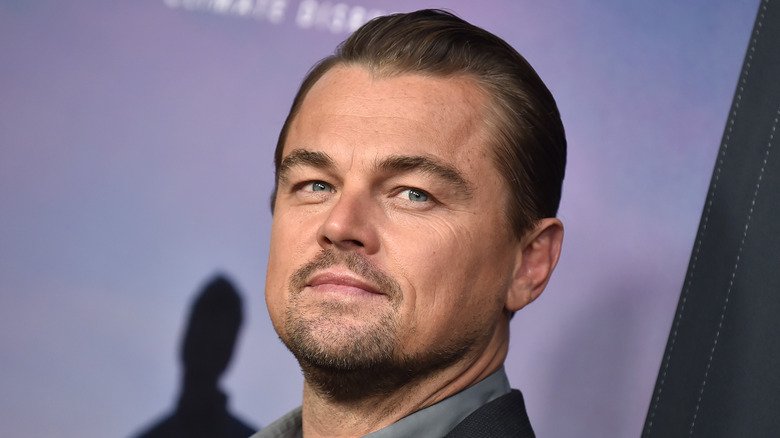 Shutterstock
As he approaches the ripe old age of 50, Leonardo DiCaprio has essentially grown up in the Hollywood spotlight. The actor landed his first gig at age 5 with a one-off spot on the popular children's program "Romper Room," and by the time he was a teen, DiCaprio was appearing in commercials and television programs of all shapes and sizes. In the years since, he's become one of the most revered and recognized actors on the planet, with critical raves and box office success accompanying the release of virtually every film in which he appears.
Over the years, there really isn't much DiCaprio hasn't done in the movie biz, playing the part of teen idol (à la "Titanic" and "Romeo + Juliet"), indie darling (via "What's Eating Gilbert Grape" and "The Basketball Diaries"), full-blown leading man (basically every film he's been in for the past two decades), and scene-stealing scamp ("Django Unchained"). DiCaprio also won an Oscar for 2015's "The Revenant" and has worked with many of the most celebrated filmmakers in the biz, including Steven Spielberg, Christopher Nolan, Sam Raimi, Alejandro G. Iñárritu, Quentin Tarantino, and Martin Scorsese.  
To date, Leonardo DiCaprio has racked up a respectable 59 screen credits, with his resume spotted by blockbusters and awards-season winners alike. When asked to choose just one of those projects as his personal favorite, however, DiCaprio named a movie that might come as a surprise to many. Here's the flick Leonard DiCaprio calls his best. 
DiCaprio has a lot of love for the second film he made with Martin Scorsese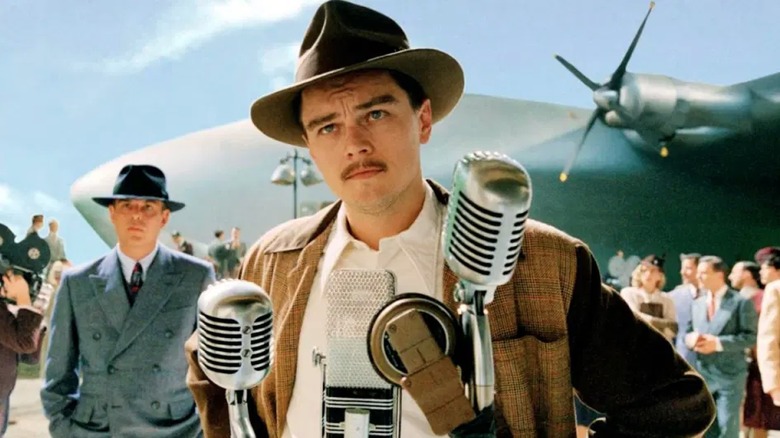 Warner Bros. Pictures
Unfortunately for the B-movie-loving masses, Leonardo DiCaprio did not name "Critters 3" as his favorite of his own films. Rather, that honor went to the second film he made with the legendary director Martin Scorsese, 2004's Oscar-winning Howard Hughes biopic "The Aviator." It's hard to argue with the actor's affection for the movie; that brooding little masterpiece remains one of the pair's most overlooked offerings and arguably features DiCaprio's finest screen performance.  
DiCaprio copped to loving "The Aviator" above all others in a 2012 red carpet interview, noting, "If I had to choose one, it would probably be 'The Aviator,' playing Howard Hughes." The actor continued, "It's a different set of circumstances when you're able to say to yourself, 'You know, someday I'm going to play this character,' and then you get to develop it. And I got to develop it for over eight years, and then the great Martin Scorsese got to direct me in it. So that's the one I'm probably the most proud of."
As noted, those statements actually came way back in 2012 during a press event for "Django Unchained." Given the astonishing body of work he's produced in the near-decade since, one has to wonder if his esteem for "The Aviator" still holds out over more recent offerings like "The Revenant" or "Once Upon A Time In Hollywood" or ... well, it might just be time to ask the man the question again.