Anya Chalotra Thinks The Witcher's Yennefer Would Be Fun To Grab A Drink With In Real Life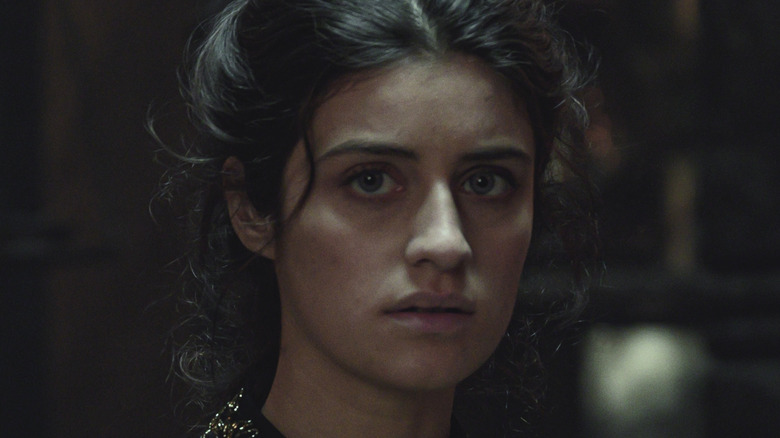 Netflix
After attending two of the most prestigious acting schools in London, LAMDA (London Academy of Music & Dramatic Art) and Guildhall School of Music & Drama, Anya Chalotra, against her own expectations, landed her first major TV role as the sorceress Yennefer of Vengerberg in Netflix's "The Witcher" in 2019. In her performance as Geralt's beloved, Chalotra undeniably proved how versatile she can be in her acting. Redditor u/B_024 wrote: " ... but damn the girl can act."
Beautiful, charismatic, and cunning with a good heart underneath it all, Yennefer has been magnetizing to watch on the screen. Henry Cavill, who has played Geralt of Rivia in the past but will exit the show after Season 3, had no shortage of praise for Chalotra in an interview, saying: "I think whatever happens with the storytelling in Season 3, Anya's gonna knock it out of the park. She is extraordinary in what she does as Yennefer. The subtlety in her performance is mind-blowing."
Indeed, Chalotra has stated in an interview with The Face that she tries to bring something of herself to Yennefer and meet her character halfway, which includes a certain stubbornness and unwillingness to accept no as an answer, as well as her love for the stage and making a fool of herself on it.
A pint with a sorceress in Soho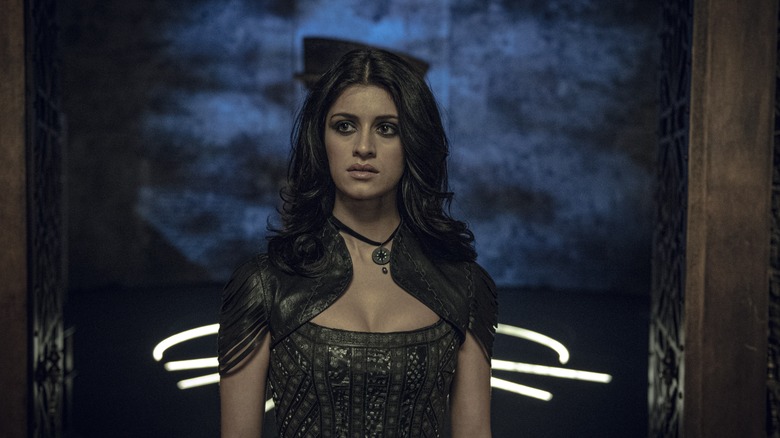 Netflix
In her interview with The Face, Anya Chalotra was also asked whether, if the opportunity presented itself, she would go for a drink with her "The Witcher" persona. It seems that Chalotra shares some of the fans' perspectives, deeming the purple-eyed sorceress a fun person to hang out with in real life.
In her words: "Yeah, I would actually! I think she's pretty damn cool. She'd go into Soho, change her wardrobe up a bit. There'd definitely be some faux leather going on — she's vegan. Yennefer would adapt and survive." Chalotra clearly admires her character's strong suits, identifying with the nuanced portrayal of a woman in fantasy.
Author Andrzej Sapkowski's view on the character he created seems quite similar. He stated in an interview: "When I created Yennefer's character I wanted Geralt to fully grow, but then I decided to make things complicated. I created a female character who refuses to be a fantasy stereotype. To please the reader."
Yennefer is not there to please but, in doing so, she still earns our respect with her headstrong attitude, captivating charisma, and unbending determination. And that is why most of us would love to grab a drink with the sorceress if given the chance.