The Tragic Story Of Flip From Street Outlaws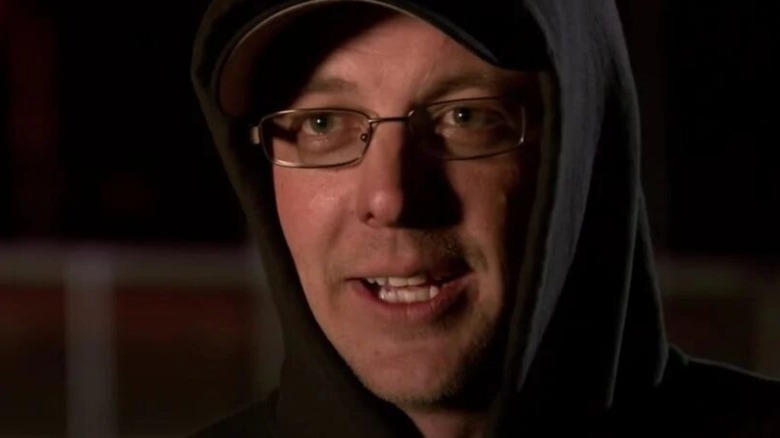 Discovery
In 2013, Discovery Channel created a reality series called "Street Outlaws," which explored the intense, dangerous, and questionably legal world of street racing in the United States. In the decade that followed, "Street Outlaws" managed to get 14 seasons under its belt. Not only is the original series still ongoing, but the popularity of the show has also prompted a much larger franchise that includes many spin-offs. "Street Outlaws: Fastest in America," "Street Outlaws: End Game," and "Street Outlaws: Team Attack" are just a few of the many titles now thriving within the "Street Outlaws" universe.
With so much to take in, it can be difficult to recollect the earlier seasons of the show that started it all. Most hardcore fans, however, will remember Tyler "Flip" Priddy from the very first season. Flip was a member of the original group of street racers at the center of the series. Sadly, after filming only one season, Flip died suddenly. While Flip isn't the only "Street Outlaws" death, he was the first cast member the show lost, and his death left a lasting impression. Here's the story of Tyler "Flip" Priddy.
Flip helped Street Outlaws shine
Chickasha, Oklahoma, is the center of the action on "Street Outlaws," and as it turns out, Flip was born and raised in the same city, hence his early casting (per The U.S. Sun). Flip drove a 1980 Chevy El Camino, which stood out as a striking car that was easily recognizable. The show's official bio described him as a driver with "a beer in one hand and a cigarette in the other. And, when it comes to street racing the smack-talking never stops."
Flip wasn't the only person approached by the producers. His long-time friends Justin "Big Chief" Shearer and Chris "Kamikaze" Day were also brought on board. It may come as a surprise to fans, but some of the original cast weren't certain about wanting to do "Street Outlaws" — after all, given how massive the franchise has become, the series catapulted the original members to great success. Still, due to street racing being illegal in many parts of the country, the hesitation to commit to the series would be understandable.
Although Flip died after only one season, his legacy as one of the original crew helped the show take off. With a love for competition and a unique personality, he stood out amongst the rest of the Season 1 alumni. He also won a vast majority of his races on the show, further proving himself as one of the series' foundations. In short, fans took well to him.
Even now, his friends reference him fondly on the show, and it's clear that they miss him. His beloved El Camino was passed down to Kamikaze and it's still featured on the show to this day (via Tuko). Even though it's been nearly 10 years since Flip's death, his legacy lives on through the series. "Street Outlaws" even featured him in a throwback episode that aired in 2021.
Flip died before Street Outlaws premiered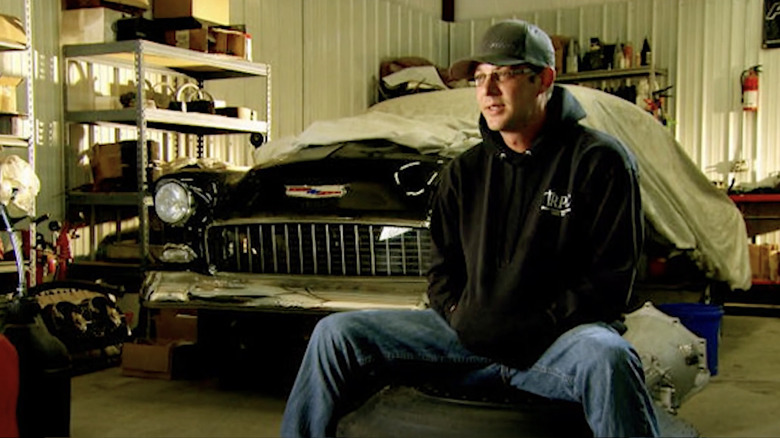 Discovery
After filming the first season of "Street Outlaws," Flip died at age 31. The show hadn't even begun airing, so he never got to see the success that came to the crew almost immediately. He left behind his wife, Amber, and their four children. 
Considering how much uncertainty surrounded the show, Flip probably never imagined it could be this popular even after so many years. While Flip may not have lived to see it, he secured a legacy of having helped catapult his friends to stardom. Most importantly, they've kept his memory alive and kicking, making "Street Outlaws" something that everyone involved could truly be proud of.
The circumstances of Flip's death have been kept from the public eye by his friends, family, and costars. The only thing that's been confirmed is that he was at home during his time of death, and it had nothing to do with street racing — a common assumption given the potential danger involved in such a sport. Aside from that bit of information, Flip's friends and family have requested his privacy be taken seriously, as they would prefer to keep the circumstances to themselves (via Celebrity Net Worth).