Young Sheldon Star Iain Armitage Relates To Sheldon's 'Odd' Mannerisms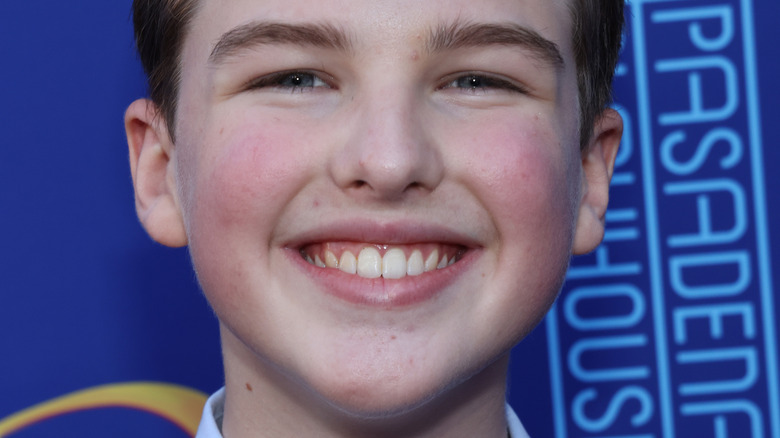 David Livingston/Getty Images
Iain Armitage was first discovered as a very young YouTube star on his channel, "Iain Loves Theatre" (via Esquire). It was an unusual beginning for a child actor. But he quickly proved himself with his role on "Big Little Lies" and on an episode of "Law & Order: SVU." By the time he agreed to the title role on CBS' "Young Sheldon" series, Esquire suggested that Armitage had "already enjoyed a career filled with more prestige and starring roles than most adult actors might dream of having in their entire lives."
Armitage himself told the magazine being an actor is "really fun." However, he also said it wasn't all glamorous, explaining, "But I think you do work a bit harder than that, and we definitely do not have several different fancy cars. We have one rental Nissan Ultima."
The sitcom actor certainly has had an atypical childhood. But that's not the only reason he identifies with his character on "Young Sheldon." He also shares some very specific habits that resemble Sheldon's.
Like Sheldon, Armitage has very specific habits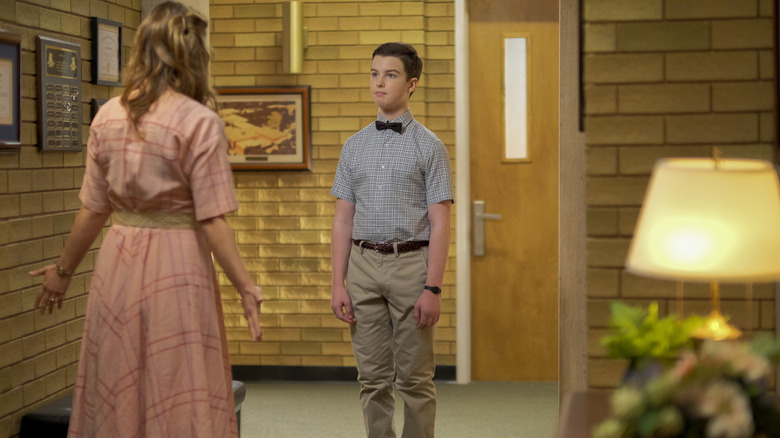 Adam Rose/CBS
When Armitage was asked via Twitter on a BUILD Series interview if he identified at all with his TV character Sheldon Cooper on "Young Sheldon," he first replied, "Sort of."
But Armitage then explained, "I do have some odd mannerisms like him." For example, the young actor said he couldn't allow certain material, like cloth, to touch his socks. "After baths, I have a very, very, even more than just palm wrinkling...after baths...so I can't touch anything for like an hour." He joked that he just sat there waiting for his fingers to dry up: "I stare at my hamster. 'I would pick you up, I'd hug you, but I have prune hands!'"
However, the most "Sheldon-y" thing Armitage actually does at home is immediately read his script in character right after work. Maybe what Armitage and his fictional character really have in common is not just their precociousness, but a real dedication to what they care about.