Zoë Kravitz Thinks Big Little Lies Is Done After Two Seasons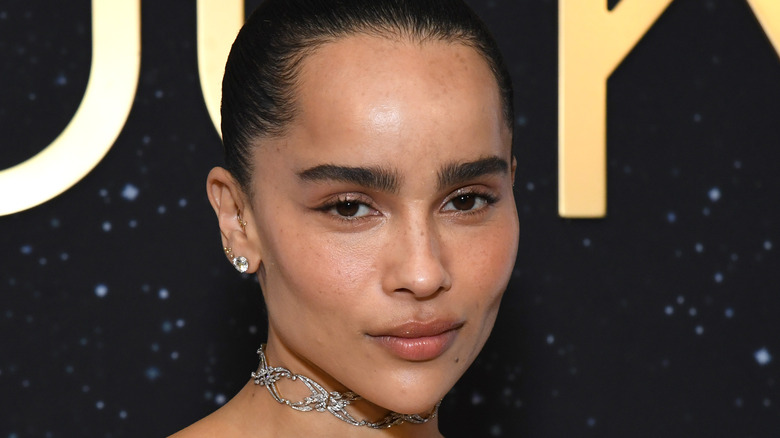 Jon Kopaloff/Getty Images
When the HBO limited series "Big Little Lies" — based on the 2014 novel of the same name — came out in 2017, it was an instant hit. Developed for television by David E. Kelley, the series is set in the affluent Monterey, California and follows five mothers — played by Reese Witherspoon, Nicole Kidman, Shailene Woodley, Zoë Kravitz, and Laura Dern — who become suspects in a murder investigation. Not only was it extremely popular amongst viewers, but it also received a slew of award nominations, even sweeping the Primetime Emmys with five wins (including outstanding limited series).
As a result, the series was picked up for a second season, despite the fact that it was originally intended as a limited series. The entire main cast returned for the follow-up season, with Meryl Streep joining the cast in a major supporting role. And ever since the second season aired in the summer of 2019, fans have been wondering if they can expect a third season — especially after somewhat of a cliffhanger ending in the Season 2 finale.
A few cast members have already weighed in on a potential third season — Dern and Witherspoon, for example, have both expressed interest in continuing the series. Now, the most recent cast member to address the potential for a Season 3 is Kravitz — and, unfortunately for fans, the news isn't looking good for a continuation.
Zoë Kravitz says she thinks Big Little Lies is done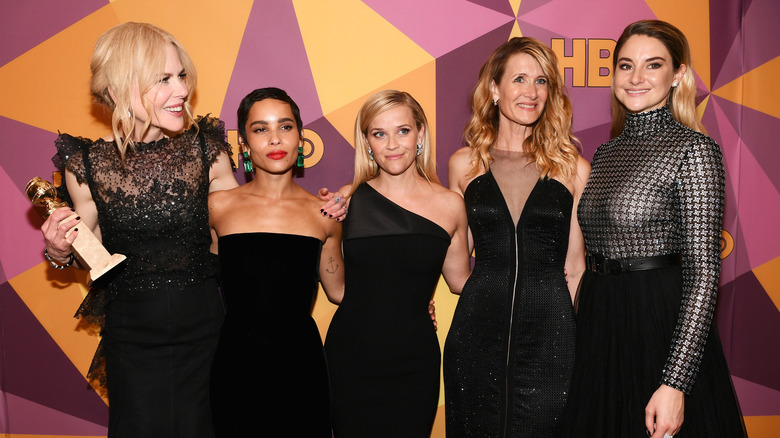 Emma Mcintyre/Getty Images
After years of fans speculating, Zoë Kravitz seems to have put an end to the question of whether or not "Big Little Lies" will move forward with a Season 3 — or at least, whether or not she herself is interested in returning. In a TikTok posted by GQ, Kravitz answered a fan question about whether the series will have a third season.
Kravitz said, "I don't think it is. We talked about doing a Season 3 a lot. Unfortunately, Jean-Marc Vallée, our incredible director, passed away this last year. It's heartbreaking. I can't imagine going on without him. He really was the visionary for that show. Unfortunately, it's done." Vallée, who won an Emmy for directing Season 1, died in 2021 of a heart attack at the age of 58 (via Variety). Even though a different director, Andrea Arnold, took over the helming reins for Season 2, Vallée was still involved in the series creatively.
Kravitz's statements contradict what some of her co-stars have said about wanting to do a third season. In October 2022, Laura Dern told Entertainment Tonight that the cast would love to return, adding, "I say, let's hold out hope. Let's keep asking, it might just come true." Meanwhile, Reese Witherspoon has been quite outspoken about wanting to return — in September 2022, for example, she told The Hollywood Reporter that she, too, finds it difficult to move forward without Vallée. However, she is still open to it. Witherspoon added, "But there is certainly a deep desire for all of us to connect and create those characters again."