Zachary Levi Seems To Confirm That He's Staying On As The DCU's Shazam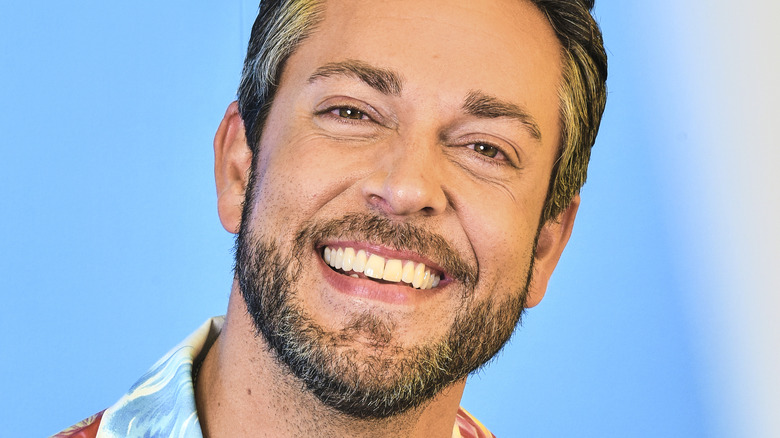 Irvin Rivera/Getty Images
If you recall, the early days of the DC Extended Universe were rather dark. Films like "Man of Steel" and "Batman v. Superman: Dawn of Justice" were far from light-hearted, fun, comic book-based affairs. As some of the franchise's earliest installments, their grim presentation resulted in the entire DCEU earning a reputation as a series full of bleak, edgy stories. Then came 2019, which saw print favorite Shazam — as portrayed by Zachary Levi — burst onto the scene via his solo movie, "Shazam!", infusing the franchise with a more colorful, family-oriented vibe.
Not only did "Shazam!" prove a welcomed tonal shift, but in terms of reception, it also largely went against the grain. Audiences and critics alike loved what they saw from the superhero comedy, hence why it did pretty well in the financial department too. Thus, a sequel, "Shazam! Fury of the Gods," is on the way to theaters in 2023, giving Levi another crack at the titular DC hero. Although, "Fury of the Gods" comes at a turbulent time for DC films since new DC Studios heads James Gunn and Peter Safran appear intent on hitting the reset button on the entire DC film universe.
So, as things become increasingly uncertain over at DC Studios, one has to wonder what will become of Zachary Levi's Shazam. Well, according to the actor himself, it doesn't seem that he's leaving the now-DC Universe anytime soon.
Levi claims his version of Shazam is here to stay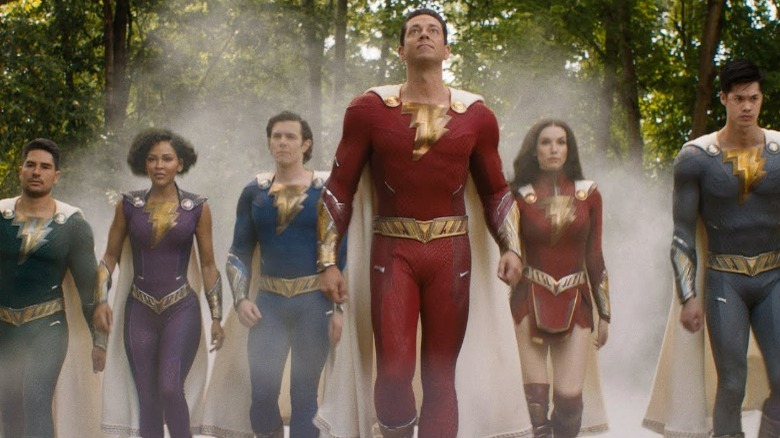 Warner Bros. Discovery/DC
Under James Gunn and Peter Safran, it's safe to expect the unexpected. "Wonder Woman 3" has been canceled, Henry Cavill is no longer Superman, and rumors are even swirling that Jason Momoa could trade in Aquaman for Lobo. Therefore, it's reasonable to worry about the fate of Zachary Levi's take on Shazam, as Twitter user @bellatrixkale23 did. "I want this not to be true because his Shazam is he ONE thing in the DCEU I would absolutely throw hands for to protect. @ZacharyLevi is perfection," they wrote in response to a tweet claiming that Levi's time as Shazam has supposedly ended.
Thankfully, Levi himself didn't allow fans of his Shazam much time to worry, taking to Twitter himself to address the situation. "Oooh, I really wouldn't go believing everything you see on the internet. I'm Gucci, Ash. We all Gucci," he said in direct response to @bellatrixkale23, seemingly putting rumors of his Shazam departure under the new DC regime to bed. Of course, this could always change in time. After all, Cavill's Superman goodbye occurred mere weeks after his return to the role. For now, though, it stands to reason that Levi's Shazam has a future in the DCU beyond "Shazam! Fury of the Gods."
"Shazam! Fury of the Gods" will premiere on March 17, 2023.