Rian Johnson Worked On Knives Out For A Decade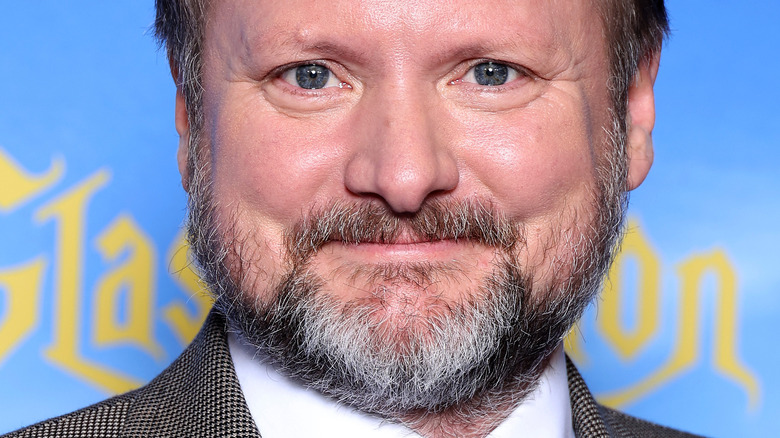 Pascal Le Segretain/Getty Images
Rian Johnson's "Knives Out" was an invigoratingly fresh piece of filmmaking when it debuted in 2019. A whodunnit in the vein of Agatha Christie with an eye toward current events, it proved poignant and charming in equal measure. According to GQ, it even revitalized the genre of mystery movies, more of which have seemed to creep back into theaters in its wake. Chalk its box office success up to the constantly twisting plot or to the fun performances of Daniel Craig's Benoit Blanc, Chris Evans' Ransom Drysdale, and Ana de Armas' Marta Cabrera (via Box Office Mojo), there's no denying "Knives Out" was a force to be reckoned with.
The sequel, "Glass Onion: A Knives Out Mystery," arrives December 23 on Netflix following a Toronto Film Festival premiere in September and a limited theatrical release last month — as well as a possible theatrical re-release. Johnson also said he'll keep making "Knives Out" movies as long as Daniel Craig remains in game. As exciting as that is, the first movie wasn't so quick to arrive. According to Johnson, the idea for it rattled around in his head for almost a decade before he sat down to write the script.
Johnson thought about Knives Out for ten years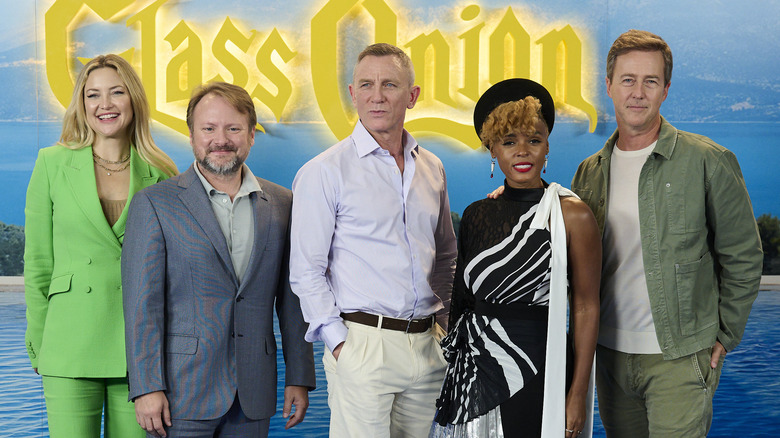 Carlos Alvarez/Getty Images
Speaking to GQ, Rian Johnson revealed the process behind creating "Knives Out," which took a full decade to complete. Johnson noted that he'd been mulling over the idea for the project for years before he was tapped to direct "Star Wars: The Last Jedi." Working on such a massive franchise took another four years of Johnson's life, after which he was finally able to return to the world of Benoit Blanc. 
Though he called his time in the "Star Wars" franchise the best experience of his life, he also admitted, "It was four years of my life making that one film." Afterward, he was excited to move on to something new and settled on "Knives Out." 
"It was this little whodunnit that I'd kind of been cooking in the back of my head for about ten years," Johnson said. Although it took a decade from concept to screen, Johnson said the actual process of writing the script for "Knives Out" took only half a year, a short time by his own standards. 
"I turned it out very quickly for me," Johnson said. "It was about a six-month writing process. I think previously [I] could get very precious about scripts and spend years chewing on them." In the end, outpacing himself felt freeing for Johnson. "There was something very liberating about just saying, 'Okay, I'm going to write this thing relatively quickly,'" Johnson said.