Rian Johnson Will Keep Making Knives Out Movies Under One Condition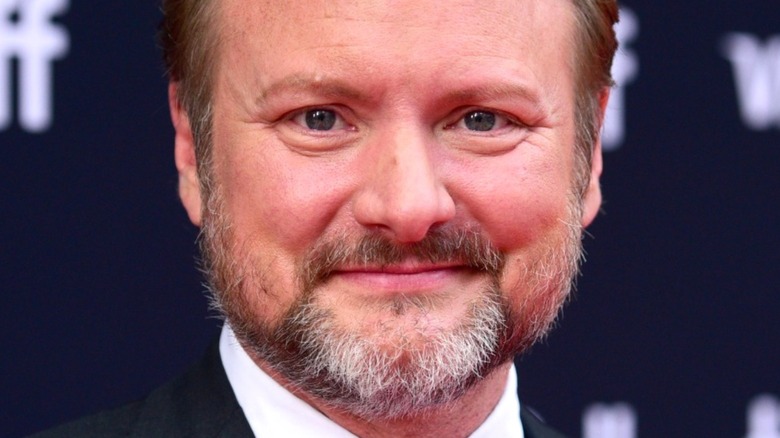 Vivien Killilea/Getty
"Knives Out" director Rian Johnson could cite several excellent reasons to continue making movies that follow in the original film's highly successful footsteps. Perhaps the most logical rationale for making more movies that follow up on the narrative themes and deft directorial style of "Knives Out" and its Southern detective Benoit Blanc (Daniel Craig) is reflected in a few numbers.
The first number: 165.3 million. Dollars, that is. Because the fact is, by grossing over $165 million at the domestic box office during its initial release the film became the second top money-making original movie of 2019 not spawned by an existing franchise. That put it just behind "Us" from Jordan Peele and well ahead of Quentin Tarantino's "Once Upon a Time in Hollywood" (via Deadline). And surprising absolutely no one is the fact that the film's first sequel, "Glass Onion: A Knives Out Mystery" was promptly put into production, subsequently debuting at the Toronto International Film Festival in September 2022, with a limited theatrical release later in the Fall and Netflix premiere on the streamer planned for December 23 (per The Hollywood Reporter).
And while the economics alone make an unambiguous case for director Johnson to agree to turn out additional films in this series, there's actually one specific condition that must be in place for him to make more "Knives Out" movies.
Rian Johnson will make more Knives Out films if one key actor is involved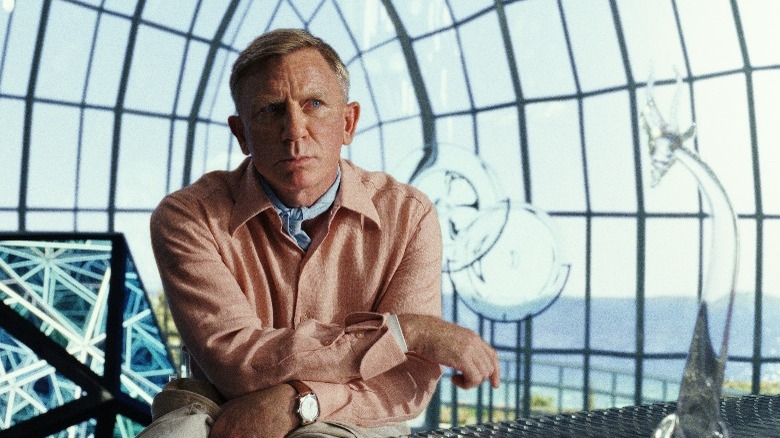 Netflix
As noted above, Rian Johnson's decision whether or not to press forward with more entries in a potential Knives-Out-iverse beyond "Glass Onion: A Knives Out Mystery" would seem to be a given. But the truth is, he appears to have one important condition regarding casting that needs be fulfilled first.
This provision was revealed during a promotional roundtable promoting "Glass Onion" during the film's Toronto International Film Festival premiere. As seen in this YouTube clip of the roundtable at TIFF, when an audience member asked the director if there would be more films featuring Craig's Benoit Blanc, Johnson replied, "I'm going to keep making these until Daniel [Craig] blocks me on his phone."
As for Craig himself, the James Bond franchise veteran appears to be fully on board with recreating his mystery-solving Southern detective persona in any future "Knives Out" ventures. Interviewed during the Variety Studio presented by King's Hawaiian event, also at TIFF, Craig said that if Johnson keeps making the movies, "I'll keep doing them." Craig went on to credit Johnson's ability as a scriptwriter for his eagerness to be involved in further "Knives Out" iterations, saying, "That's what makes it easy ... he's such a wonderful writer that it's there on the page for me to do."