Netflix Is Weighing A Glass Onion Theatrical Re-Release After Its Streaming Debut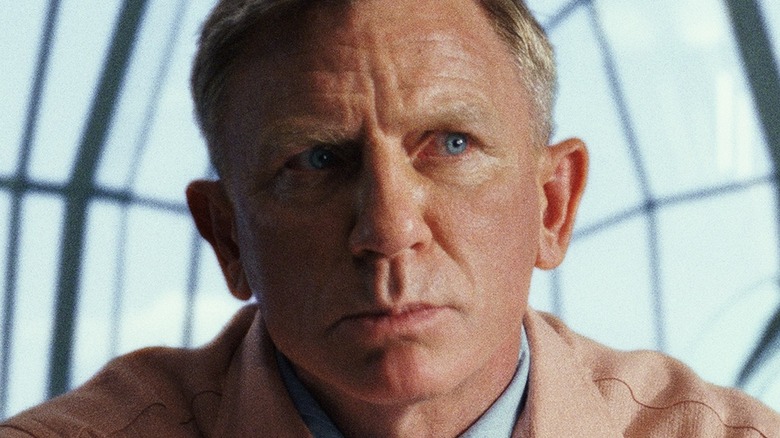 Netflix
While the year is nearing its end and most of the high-profile movies have already had their time in the sun, there are still a few highly anticipated films for viewers to look forward to before 2023 comes crashing through the proverbial wall. Perhaps one of the biggest examples of this is Rian Johnson's "Glass Onion," a sequel to his 2019 mystery film "Knives Out," which will once again star Daniel Craig. "Knives Out" proved to be a surprise hit with audiences and critics. It grossed $312 million at the worldwide box office (per Box Office Mojo) and garnered a stellar 97% on Rotten Tomatoes.
"Glass Onion," on the other hand, was never going to achieve that level of box office success by the very nature of its release through streamer Netflix. While the company did give the whodunit the widest theatrical release in its history, booking the film in 600 theaters nationwide, this would only last for a week, from November 23 through November 29 (per Deadline). A limited theatrical release approach makes sense for Netflix, which is obviously far more interested in getting subscribers than it is in producing box office hits. However, after it became its most successful theatrical release yet, it seems as if Netflix isn't opposed to re-releasing "Glass Onion" in theaters, although fans hoping for that will have to wait until after its streaming debut.
Analysts believe Glass Onion could have been a huge box office hit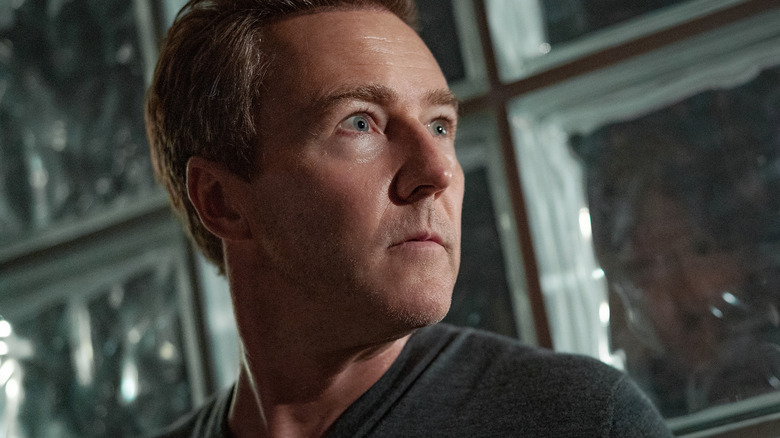 John Wilson/Netflix
According to a recent report by Variety, Netflix is considering the prospect of re-releasing "Glass Onion" in theaters after it premieres on the streaming service on December 23. This news comes on the heel of what was a pretty abysmal box office showing for the Thanksgiving holiday, with the report saying it was the worst Thanksgiving showing for the theater business in close to 30 years. Overall, the 2022 box office is down 33% from 2019, which was the year before the pandemic. Even with what will surely be a diminished audience interest in seeing "Glass Onion" due to its availability for at-home viewers, a theatrical re-release could still be a good move for Netflix and theatrical chains alike.
In the Variety report, it's noted by Franchise Entertainment Research president David A. Gross that "Glass Onion" could have easily become a box office smash like its predecessor if it had opened in more theaters and had a more traditional run, with Gross thinking it could have made $300 million worldwide. While those numbers seem far from likely now, with streaming availability cutting into the potential profits of a re-release, it could still post some big numbers for both Netflix and theatrical chains. This is especially true if Netflix keeps its original deal of taking only 35 to 40% of box office revenue in place, though it's difficult to say if this would be the case. Either way, it's interesting to see that Netflix is open to the idea, and a "Glass Onion" theatrical re-release would be a pretty unprecedented move for the streaming giant.