Taylor Sheridan Describes How Lots Of Wine Helped Him Get His 1923 Dream Cast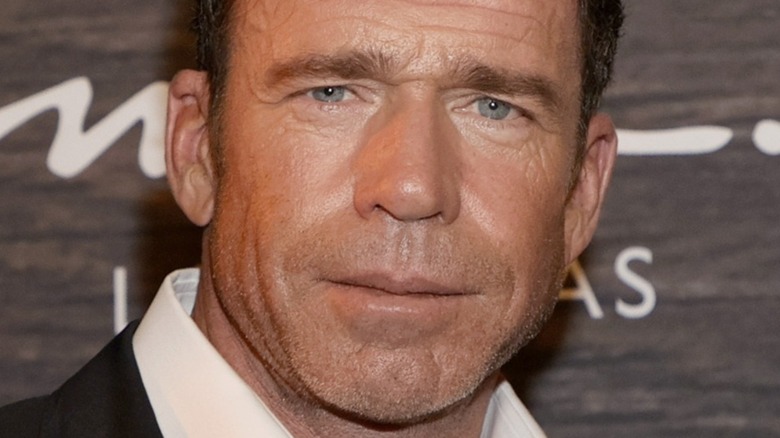 Ethan Miller/Getty Images
Since Taylor Sheridan's hit television show debuted, "Yellowstone" has had a slew of impressive actors — including Academy Award winner Kevin Costner and Wes Bentley ("American Beauty"). But as "Yellowstone" grew in popularity, so did the caché of the actors affiliated with the franchise. "1883" snagged real-life country couple Faith Hill and Tim McGraw for its lead roles. However, Sheridan's next step would move on from acclaimed actors to downright icons.
In his most recent "Yellowstone" spin-off, "1923," the new cast of characters is led by none other than Harrison Ford and Helen Mirren. Both have encountered mass amounts of fame. After co-starring in "Mosquito Coast," acting together again was not a difficult decision to make.
"What they told me right at the beginning [was] they already hired Helen, so [it] made it easy," Ford teased in Inside the Series featurette for Paramount+. Mirren added that their previous dynamic as a married couple in "Mosquito Coast" remained decades later. "It's almost as if we've been married for 40 years," Ford finished. But as easy of a decision as it was to work together again, Sheridan went to extreme lengths to unite them on screen.
How he wooed the future Duttons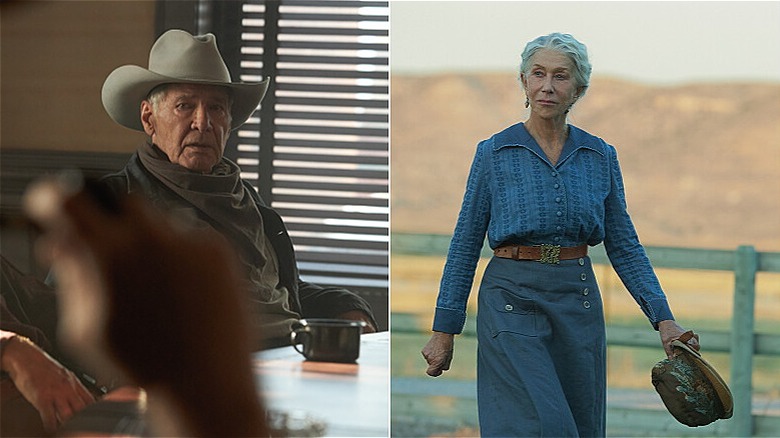 Emerson Miller/Paramount+
For Sheridan, the chemistry between Ford and Mirren was an obvious selling point. But first, he had to write the series. The "Yellowstone" creator realized he was in trouble when Paramount expected another season of "1883" (via Deadline). After all the principal characters of the series had died, the only option was to move to a different time. This time it would be James Dutton's (Tim McGraw) brother, Jacob (Ford), who becomes the ranch's newest steward. Sheridan became determined to snag his two new leads.
Sheridan told the outlet, "I called [Ford] and said come down to my ranch and he flew down. I did the same with Helen." Separately, Sheridan made his pitch to the actors. Although Ford wanted to see a script, Sheridan insisted he would have to commit immediately. Evidently, the wine was a good choice.
"I poured about two bottles of wine down him," Sheridan recalled. "He said yes. I got him on the plane as fast as I could, closed the deal, and said, send me the next one. Then came Helen, and the same thing. Have a glass of wine." Sheridan's commitment to casting Ford and Mirren paid off. With the series being the biggest debut of Sheridan's Yellowstone universe, Sheridan added another successful notch to his modern western belt.