Taylor Sheridan's 1923 Nets Paramount+'s Biggest Debut Yet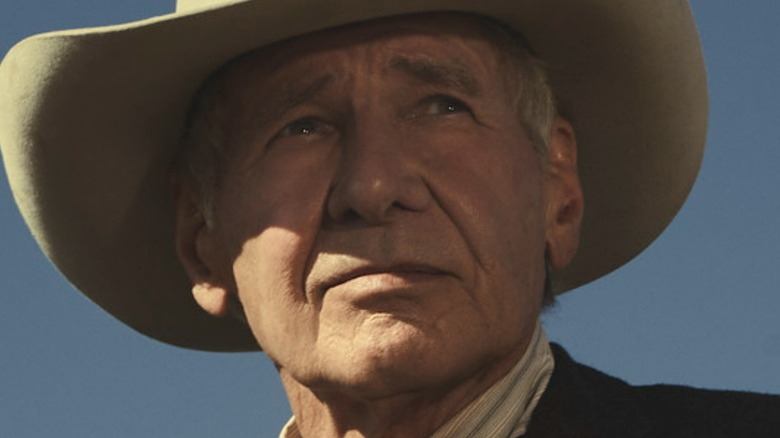 James Minchin III/Paramount+
In an era where most consider Westerns and Western-adjacent media to be a gamble on a good day, Taylor Sheridan's "Yellowstone" has proven such notions wrong. In addition to the Kevin Costner-led program performing incredibly well and scoring season after season, the series has launched a small screen universe consisting of several beloved titles. The first to arrive was a prequel known as "1883," which stars Tim McGraw and Faith Hill and primes audiences for yet another "Yellowstone" prequel: "1923," with Hollywood legends Harrison Ford and Dame Helen Mirren at the forefront. 
Announced in early 2022 — then known as "1932" — "1923" earned a ton of buzz for its casting of Ford and Mirren alone. The big screen icons portray Jacob and Cara Dutton, respectively, who, along with the rest of their family, are forced to navigate one of the most turbulent decades in United States history. All the while, the events of their lives during this period are narrated by "1883" standout Elsa Dutton (Isabel May). All in all, it sounds like a fine addition to the "Yellowstone" canon that most fans of the show would be eager to see, but when it came time to check it out, did folks tune in?
As it turns out, they most certainly did, resulting in "1923" becoming the biggest debut in Paramount+ history up to this point.
The 1923 premiere pulled in millions upon millions of viewers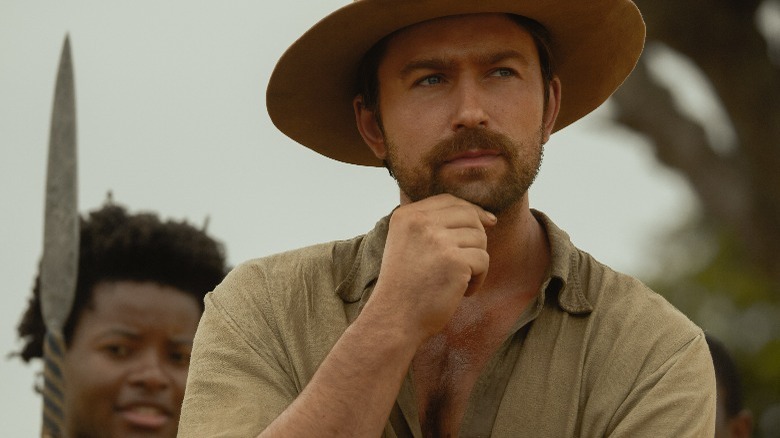 Emerson Miller/Paramount+
At long last, the first episode of "1923" arrived on Paramount+ on Sunday, December 18, 2022, and when it did, fans had to pick their jaws up off the floor afterward. According to Variety and viewership data collected by Paramount and Nielsen, the latest effort from Taylor Sheridan amassed around 7.4 million viewers between linear telecasts and streaming. This is far and away the absolute biggest debut in the history of Paramount+. In addition to that, Chris McCarthy, President/CEO of Paramount Media Networks & MTV Entertainment Studios, adds that the inaugural "1923" installment debuted as their top new cable premiere of the year.
"We are thrilled with the record-breaking early response to the first episode and can't wait to introduce more audiences to this incredible journey of perseverance, heartbreak, and adventure set amongst the backdrop of the Mountain West," said Paramount Streaming Chief Programming Officer Tanya Giles, with David C. Glasser, CEO of 101 Studios, touting the writing skills of Taylor Sheridan and thanking fans for their continued support of the "Yellowstone" franchise as it continues to expand in all directions. It's safe to say, at this point, that the shared universe isn't going anywhere for the foreseeable future, and in the minds of many, that's just fine.
The first season of "1923" will run for eight total episodes, with new episodes premiering weekly (via IMDb).