Why 1923's James Badge Dale Wishes He Hadn't Watched 1883 - Exclusive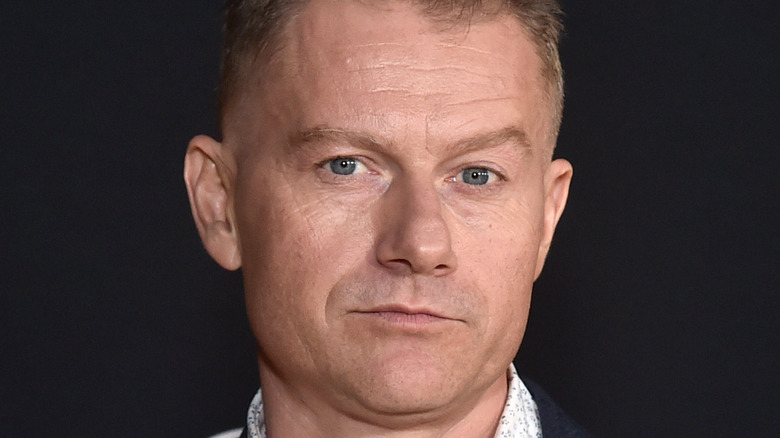 Alberto E. Rodriguez/Getty Images
Paramount+'s "1923" takes place exactly 40 years after "1883," the original origin story of "Yellowstone" that followed a group of pioneers traveling through the Wild West in search of a new life. Some of those settlers were members of the Dutton clan, including James Dutton (Tim McGraw), Margaret Dutton (Faith Hill), and Elsa Dutton (Isabel May).
Also along for the ride was 5-year-old John Dutton Senior, played by Audie Rick, who is the connective tissue between "1883," "1923," and "Yellowstone" because he is the great-grandfather of John Dutton III (Kevin Costner).
In "1923" — which stars Harrison Ford and Helen Mirren and streams on Sundays on Paramount+ — 45-year-old John Dutton Senior is played by James Badge Dale, who has previously appeared on "24" and in "Iron Man 3." As the oldest nephew and right-hand man of Jacob Dutton (Ford), John Dutton Senior is squarely rooted in creating the Dutton family dynasty.
It's a pivotal role you'd think would include boning up on both "1883" and "Yellowstone," but during an exclusive interview with Looper, Dale revealed that the biggest mistake he made when stepping into John Dutton Senior's shoes was watching Rick's performance on "1883."
Dale wanted to avoid being influenced by Audie Rick's mannerisms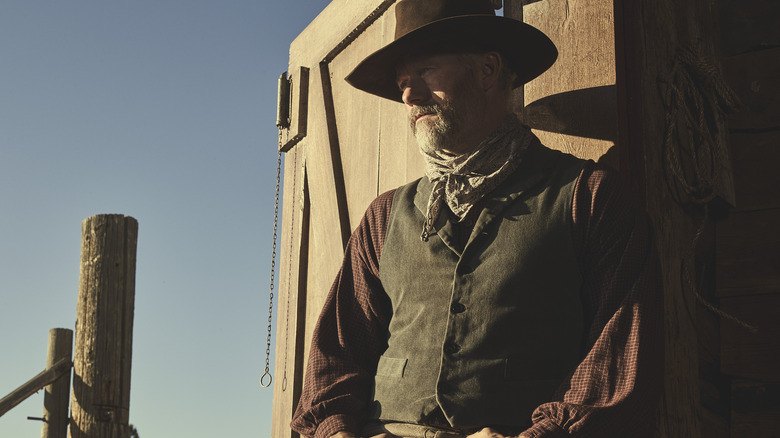 James Minchin III/Paramount+
When asked what it's like continuing the legacy of "1883" as John Dutton Senior while knowing he's also the link to "Yellowstone," James Badge Dale admitted that it's "a lot of pressure."
He also admits he went out of his way to avoid watching "1883." Then, when he did check it out, he found himself between a rock and a hard place in terms of making the role his own.
"I purposely did not watch '1883,'" said Dale, "and then halfway through [filming] started watching it, and I was watching myself as a younger man ... Audie Rick did such a beautiful job playing John, and I started to realize I was starting to pick up his facial manners. So I messed up; I should have watched it from the beginning."
Still, Dale is thrilled to be included in the "Yellowstone" universe via his role in "1923," saying, "It's cool to be a part of the whole thing."
New episodes of "1923" stream on Sundays on Paramount+.