Kumail Nanjiani Joins Dave Bautista In Action Comedy Film Stuber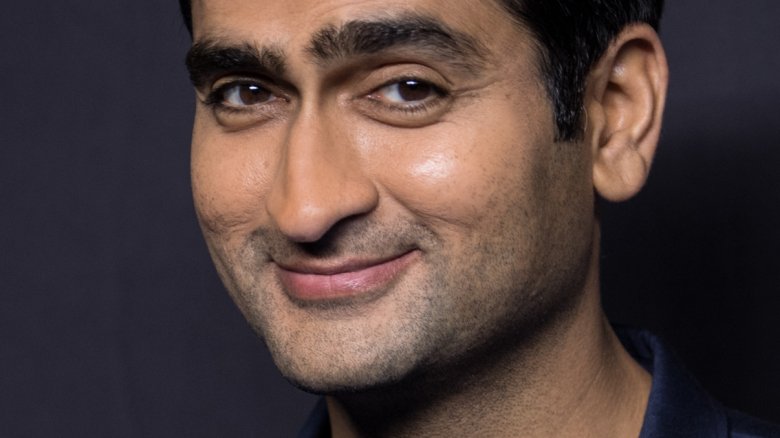 Getty Images
Kumail Nanjiani has scored his next movie role — and it's surprisingly similar to his last. 
The Hollywood Reporter confirms that Nanjiani, who earned an Academy Award nomination for Best Original Screenplay for his romantic comedy The Big Sick, has been cast in Fox's action comedy film Stuber. Nanjiani is set to play Stu, a mild-mannered Uber driver, opposite Guardians of the Galaxy actor Dave Bautista's grizzled cop character. In The Big Sick, Nanjiani played a dramatized version of himself, who was also an Uber driver.
Stuber sees Nanjiani's Stu pick Bautista's character up for a ride, but things don't go as they usually do in an Uber, as the latter is "hot on the trail of a brutal killer." With his most exciting and perhaps most dangerous passenger riding shotgun, Stu "finds himself thrust into a harrowing ordeal where he has to keep his wits, his life, and his five-star rating." 
The film, a clever play on words (Stu plus Uber equals Stuber), has Michael Dowse on board as director and Spider-Man: Homecoming screenwriters Johnathan Goldstein and John Francis Daley attached as producers. Dowse previously directed the hockey movie Goon, and Goldstein and Daley are currently signed on to helm DC's Flashpoint. Tripper Clancy penned the script for Stuber, which has Jake Wagner and Nick Thomas as its executive producers. Jeremy Kramer will oversee the film's production for Fox. 
In addition to leading The Big Sick, the semi-autobiographical film he co-wrote with his wife Emily V. Gordon, Kumail Nanjiani also stars in HBO's comedy series Silicon Valley. The actor has portrayed Dinesh Chugtai on the show, which is approaching its fifth season, since 2014. 
No release date for Stuber has yet been announced.