Flashpoint Directors John Francis Daley And Jonathan Goldstein Officially Confirmed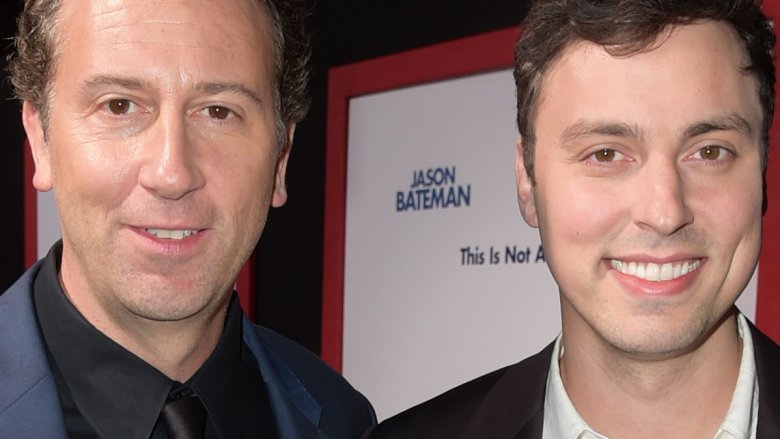 Getty Images
What was once just talk has now been kicked into action. John Francis Daley and Jonathan Goldstein are officially set to direct DC and Warner Bros.' Flash standalone, Flashpoint. 
Word of Daley and Goldstein's involvement with the forthcoming flick first surfaced in January, with reports indicating that the Horrible Bosses and Spider-Man: Homecoming screenwriting duo had entered negotiations to helm. Soon after, while they were making their way through press junket rounds promoting their surprise hit Game Night, Daley and Goldstein clarified that the directing deal hadn't yet been closed. This meant that things could have fallen to pieces for any number of reasons, and the two may have not signed on for Flashpoint at all. 
But thankfully, all has panned out nicely, and on Saturday, Daley took to Twitter to confirm he and Goldstein have finalized their deal to take the reins for Flashpoint. The creative posted a GIF of the Flash running, captioning the tweet, "It's happening!" 
At this point, it's still unclear whether Daley and Goldstein will direct from an established script or if they'll split their responsibilities and help craft an updated version. The pair have proven a pretty perfect storytelling match, having written a well-received superhero movie with Spider-Man: Homecoming and a funnier-than-it-should-be action-comedy with Game Night, so we wouldn't be surprised if they end up having have some type of influence over the narrative. 
Ezra Miller is set to reprise his role as Barry Allen/The Flash in Flashpoint, and the 25-year-old actor previously discussed how the famous Geoff Johns comic storyline of the same name will translate to the silver screen. 
"What fans understand when they hear Flashpoint would be almost like hearing a word like 'crisis,'" Miller said in a past interview with Entertainment Weekly. "We start to understand that our precious DC universe will inevitably be torn asunder to an endless, headache-inducing fabric of multiversality. The DC Hyper-Extended Multiverse, as I plan to call it. Quote me! There's elements in it that we're going to be playing into that we couldn't do anywhere else. The scale of it, the Batman story of it all."
Daley and Goldstein did some opening up themselves, revealing to Collider earlier this year why they felt drawn to Flashpoint. "Just the fact that the character [The Flash] is unique from other superheroes in that he doesn't completely have his s*** together like Superman does. It's more of a ground-level superhero," said Daley. Goldstein added, "It's a relatable way in to a superhero movie in some of the same ways that Peter Parker was for the Marvel side of things."
Flashpoint is expected to launch sometime in 2020. A set release date hasn't yet been announced, but hey, at least the film has its directors officially on board!