James Cameron Hasn't Ruled Out Relaunching The Terminator Franchise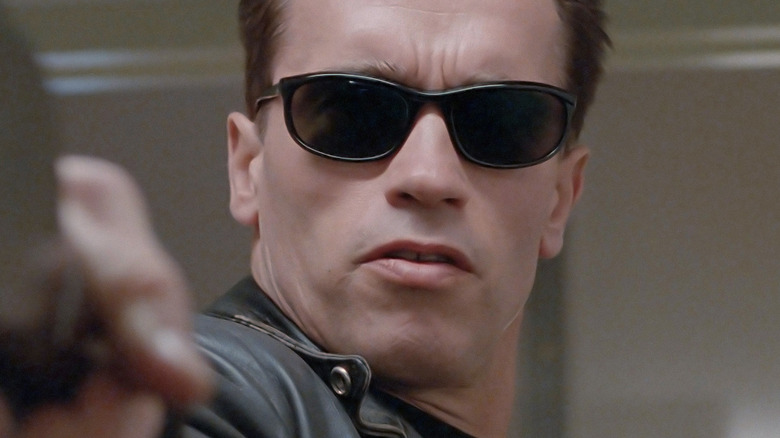 Tri-Star Pictures
If there's one thing Hollywood has learned by now, it's that a bet against James Cameron is probably a losing wager. The director is known for going big, and budgets on his projects often balloon to massive proportions, but the box office returns speak for themselves. A love story set inside a disaster movie? "Titanic" remains the go-to for both genres. A metaphor for colonialism that also pioneers new digital filmmaking techniques? Both installments of "Avatar" have you covered. And how about robot assassins from the future in two films that question the ethics of human-driven technological progress? There's a reason both "Terminator" and "Terminator 2" remain household names.
Now that he's returned the moviegoing public to Pandora and laid out a grand vision for the future of the "Avatar" films, it seems that Cameron may have his sights on rebooting the "Terminator" franchise for a new generation. The franchise has kept a steady drumbeat since Cameron last directed on "Terminator 2" in 1991, with the most recent, 2019's "Terminator: Dark Fate" attaching him as a producer and story writer (via IMDb). 
But it seems that Cameron may now be ready to take back control of the "Terminator" franchise in a more genuine way, and he has a clear vision of what a new film in the series would look like if he got his way.
Cameron's vision for a new Terminator would focus on artificial intelligence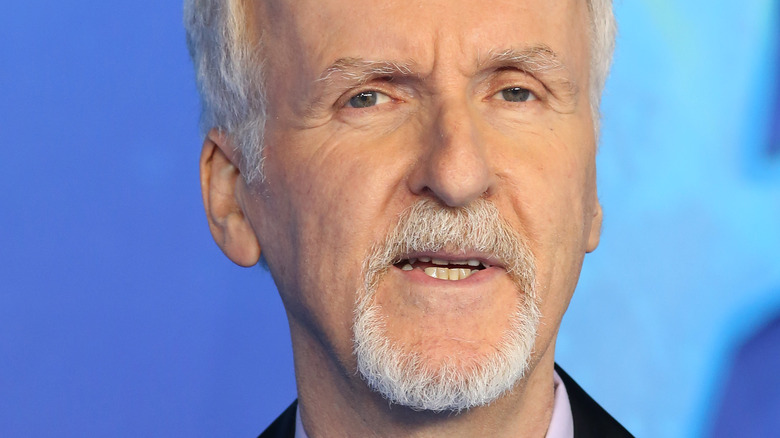 Lia Toby/Getty Images
In an interview on the "Smartless" podcast, "Avatar: The Way of Water" director James Cameron confirmed the possibility of another "Terminator" movie is something he has considered. This time, he said would focus on artificial intelligence (A.I.) should he choose to return to the world of the Connors and T-1000. The director and part-time deep-sea explorer also made clear that a relaunch of the "Terminator" franchise is indeed not just being speculated upon, but actually discussed. When asked by host Will Arnett whether he feels a responsibility to warn the public about the future of technology, Cameron responded, "No. the Avatar films are about the environment. I'm not dealing with A.I. If I were to do another 'Terminator' film and maybe try to launch that franchise again — it's in discussion, nothing's been decided — I would make it much more about the A.I. side of it than bad robots gone crazy."
Jason Bateman, another of the podcast's co-hosts, also asked Cameron whether A.I. is about the ability to quickly absorb and output information. Cameron explained that he sees it differently, focusing more on the ability to relate to the world in a human-like way as the defining marker for A.I. 
"I think it has more to do with understanding human consciousness," Cameron replied, "so that we, collectively ... can create an intelligence that functions as we do. Generally, they call it A.G.I., artificial generic intelligence. It's not just designed to ... beat your ass at chess. It's designed to solve all kinds of problems. So, it needs more of a consciousness the way we view and react to the world."
So clearly, if Cameron returns to the "Terminator" franchise, he sounds ready to raise the stakes once again.