CSI: Vegas Fans Are Ecstatic Over Greg's Reported Season 2 Return
Season 1 of "CSI: Vegas" serves as a sort of hybrid sequel and reboot to "CSI: Crime Scene Investigation" in its original incarnation. Whereas some of its younger characters are entirely new to the world of "CSI," this latest franchise entry notably brings back Sara Sidle (Jorja Fox) and Gil Grissom (William Petersen), who were previously key players on "CSI" in the 2000s and through the 2010s.
"CSI: Vegas" Season 2, however, flips the script somewhat upon Fox and Petersen's respective departures from the series. In their place, another former cast member Catherine Willows (Marg Helgenberger) effectively becomes the show's central character. Ultimately, fans were delighted with Catherine's return in "CSI: Vegas." Following her comeback, "CSI: Vegas" added some additional cast members, like Ariana Guerra as detective Serena Chavez and Lex Medlin as scientist Beau Finado. "CSI: Vegas" even introduced a new medical examiner upon the addition of Sara Amini as Sonya Nikolayevich, likewise ahead of the Season 2 premiere.
Now, midway into Season 2, Eric Szmanda — another onetime "CSI" mainstay — is set to reprise the role of former lab tech Greg Sanders (via Entertainment Tonight). Fans, as it turns out, are thrilled about Greg's return to the "CSI" universe.
Fans can't wait to watch Greg Sanders in his CSI: Vegas debut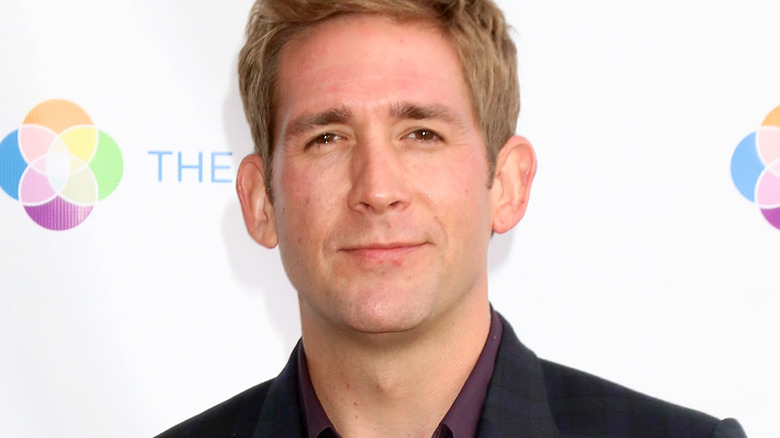 Kathy Hutchins/Shutterstock
After news of Eric Szmanda's character Greg Sanders returning to "CSI" at some point during the second season of "CSI: Vegas" broke, plenty of fans of the character shared their excitement about this announcement online. For instance, a "CSI" fan account, @gsrsaragrissom, tweeted about the news and received over 60 likes and a number of ecstatic replies. "I'M IN!!! Greggo is my fave!!!" wrote @msamyrochelle86 in response to the original post. @AmyWonderland92 even described Greg's return as an early Christmas gift.
Another account partially dedicated to their "CSI" fandom, @capmarvelsidle, posted excitedly about Greg's return and likewise received multiple enthusiastic responses from their followers. These include @emocivnes, who commented, "I'M SCREAMING INSIDE."
Meanwhile, commenters in a Reddit thread about the news were similarly delighted. "Yay!!! He's my favorite character. When does this happen?" wrote user Kevin_Finkel. User notinmybackyardcanad even shared that Greg's reintroduction is occasion enough for them to start watching "CSI: Vegas" again after an implied break from the series.
Based on these and many other elated posts across social media, Greg Sanders is a fan favorite whose return is not just welcome but will be widely celebrated. Currently, the precise nature of his return remains a mystery, so "CSI" fans eager for Greg's big comeback will simply need to tune into "CSI: Vegas" as its second season continues.