The Legends Of Tomorrow Just Lost Another Team Member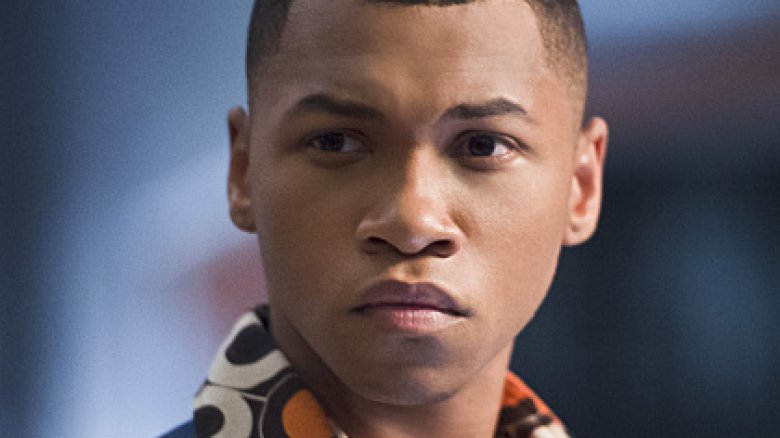 Spoiler alert: Do not read unless you have already seen the midseason finale of Legends of Tomorrow.
The Legends of Tomorrow are already down another team member. Franz Drameh, who has appeared as Jefferson Jackson, one half of the duo Firestorm, since the pilot, has exited the Waverider after the dramatic events of the midseason finale.
Jax's counterpart Martin Stein was killed off during the Arrow-verse's four-way crossover event, which also saw Jax struggling with what his place on the Waverider could be without his superpowers. As the midseason finale showed, Jax eventually decided that the best thing for him to do would be to leave the Legends behind and try to live his life in honor of his former partner.
Don't mourn Jax's loss too much, though. According to Entertainment Weekly, the door is still open for Drameh to return to the show in the future. Drameh, meanwhile, already seems to have other plans, writing on Twitter, "I'm ready to switch it up on em. It's almost chapter 25. The best is yet to come." 
Tuesday night's Legends of Tomorrow episode also already brought in a new member of the team, bringing back Matt Ryan's John Constantine, who had previously had a guest role on Arrow after the cancelation of his NBC series. There is no word on how long Constantine will stick around the Waverider, but hopefully we'll be seeing a lot more of him.
Legends of Tomorrow returns for the remainder of its third season on Jan. 16 at 9 p.m. on The CW.