Wentworth Miller Is Leaving The CW's Arrowverse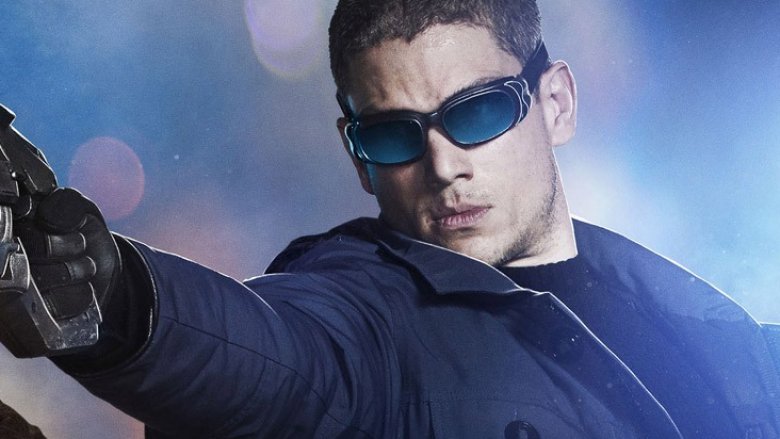 One of the most prominent characters in the Arrowverse's stable of villains and antiheroes is leaving superheroism behind.
Wentworth Miller, who plays Leonard Snart, aka Captain Cold on CW's The Flash and Legends of Tomorrow, has shared a post on Instagram confirming that his time in the DC universe has come to an end.
"Currently shooting some of my final episodes as 'Captain Cold/Leonard Snart' on the CW's LEGENDS OF TOMORROW and THE FLASH," Wentworth said in the post. "Grateful—now and in advance—to a pair of talented casts and hardworking crews. Thank you."
Miller ended the post with gratitude for those who've worked with and watched him in the role over the last three years. 
"I've had a tremendous time playing this character," he said. "It's been an opportunity, an education, and a f***ing blast."
Wentworth's Snart has come a long way since his introduction to the Arrowverse in 2014 with his first appearance as one of Barry Allen's first adversaries in The Flash. Since then, he's gone from a crude thief (made extra dangerous by his powerful ice gun) to a borderline hero, defending the timeline along with the rest of his unlikely teammates in DC's Legends of Tomorrow. 
Now, after a couple of seasons that saw his role on all Arrowverse shows slowly shrink in terms of screentime, Miller has announced that he's filming his final episodes, after which he is leaving the Arrowverse for good.
It's one of several shakeups for the cast of Legends of Tomorrow that has been going on of late, with Victor Garber (who plays Professor Martin Stein, aka Firestorm) also having announced a month ago that he would be leaving the series before its third season was through.
More than depriving the larger team of some favorite members, the departures also divorce a couple of team-ups in the universe that have been there since the start, leaving Dominic Purcell's Heat Wave and Franz Drameh's Jefferson Jackson without their partners in the episodes to come. 
Still, it's not the first time Legends of Tomorrow has significantly reconfigured itself, paring down its cast at the start of its second season to critically-acclaimed results. Hopefully the cast shakeups don't mess up the resurgent CW series going forward, as it too has come a long way since its rocky beginnings. 
Prior to his gigs on Legends of Tomorrow and The Flash, Miller was best known for his performance as Michael Scofield in Prison Break on Fox. Whether his next project will be another TV series or a leap back into movies remains to be seen—but if he ever decides to drop by Legends again, we'll certainly be glad to have him back as Captain Cold. The guy grows on you, so long as he's not trying to kill you.
The third season of Legends of Tomorrow is currently airing on Tuesdays on the CW.