Fans Are Loving The 2001: A Space Odyssey Reference In Barbie's First Teaser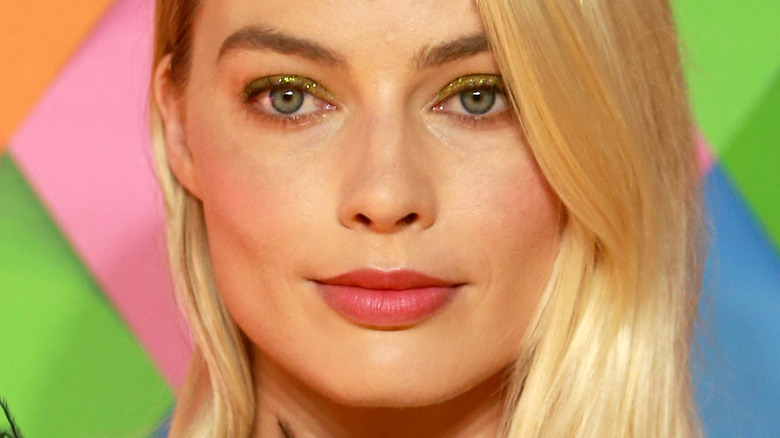 Fred Duval/Shutterstock
After Richard Strauss' "Also Sprach Zarathustra" or "Sunrise" tone poem was used in the opening of Stanley Kubrick's "2001: A Space Odyssey," it became one of the most recognized pieces of music, and also became used frequently for introductions for films, artists, and even by the BBC, in its television coverage of Apollo 11 (via BBC). Jam band Phish has played the theme more than 200 times at their live shows, and "Toy Story 2" fans will recognize it as the music that played when Buzz (Tim Allen) was trying to cross a bridge to get to Zurg's source of power. Nothing proclaims imminent greatness quite as well as that theme.
Enter "Barbie." While the thought of a "Barbie" movie was once met with raised eyebrows and derision, once Greta Gerwig signed on to direct and Ryan Gosling and Margot Robbie to star, people began to reconsider. "Oh, Margot is playing Barbie, I know what that is," Robbie told The Hollywood Reporter. "But our goal is to be like, 'Whatever you're thinking, we're going to give you something totally different — the thing you didn't know you wanted.'" Fans really didn't know that a reference to "2001: A Space Odyssey" was what we wanted, but now that the "Barbie" teaser trailer is here, Robbie may be on to something.
Fans love the feminine twist on the classic
In the beginning of the new "Barbie" teaser trailer we see little girls playing with dolls, and Helen Mirren's voice explains that, "Since the beginning of time, since the first little girl ever existed, there have been dolls. But the dolls were always and forever baby dolls. Until..." Cue "imminent greatness." But instead of the monolith that the first humans discovered in Kubrick's "2001: A Space Odyssey," we're introduced to a full-size Barbie, complete with her striped swimsuit that Barbie aficionados will know was the outfit for Barbie #1. The young girls immediately begin to smash their dolls, which is another reminder of apes in "2001" smashing bones. Fans loved it.
"Absolutely losing it over the 2001: A Space Odyssey parody," wrote @livvyedwards97 on Twitter. "THIS IS SO COOOOOOOL!!!!!!!!! I CAN'T WAIT!!!" tweeted @pastelmoonart. "I love the reference to 1959 Barbie and the campy take on 2001 Space Odyssey." The feminine twist on the Kubrick film, as well as the aggressiveness the girls display upon seeing Barbie has us very intrigued and excited for Gerwig's take on "Barbie." We still don't know the plot, but judging from the trailer, we can expect dancing, synchronized workouts, and a fight scene between the Ken dolls. We can't wait.