Chicago P.D. Fans Think Marina Squerciati Delivers Some Of The Best Acted Scenes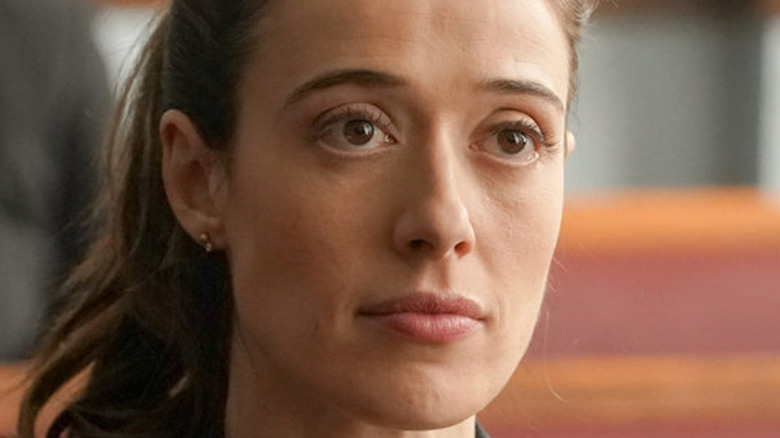 Lori Allen/NBC
Content warning: This article discusses intense scenes involving miscarriage.
There are many great actors in all shows of the "One Chicago" franchise, but because human beings love comparing things, fans have been known to pick their favorite characters and actors from the shows. The law enforcement corner of this fictional Windy City universe isn't exempt from such comparisons, either. The ten seasons of "Chicago P.D." are full of powerhouse performances, of course. For instance, the gruff leader of the Intelligence Unit, Hank Voight, is a convincing enough character that actor Jason Beghe himself thinks of Voight as a real person.
Still, that's not enough for the fans to crown Beghe the "Chicago P.D." acting MVP. It appears that a discussion about best acted scenes in the show has awarded this honor to Marina Squerciati, who plays Kim Burgess. Here's why some "Chicago P.D." fans think Squerciati delivers some of the best acting in the show.
Fans think Squerciati's acting is strong during Kim's most tragic moments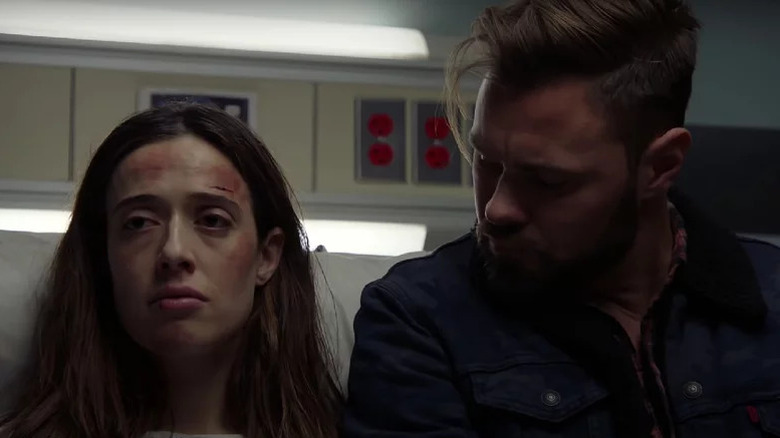 "Chicago P.D." fans have discussed some of the show's best-acted scenes on Reddit, and while many of the show's stars received compliments, several fans were quick to call attention to Marina Squerciati's acting during some of Kim's most emotionally wrought moments. The most heartbreaking Burgess moment in "Chicago P.D." is arguably her miscarriage in Season 7, and fans feel that Squerciati's acting drove home the tragedy.
"Kim's miscarriage. I still have to just skip that entire scene, it's too visceral for me," u/ciaragemmam wrote about the scene they consider one of the show's finest moments of acting.
"Hailey's panic attack and Burgess' miscarriage are 2 of the best off the top of my head," u/islux333 wrote, giving a not do Tracy Spiridakos' portrayal of Hailey Upton as they praised Burgess.
User u/Missplum66 directed the thread's Burgess-themed attention to the tragic moment when Alvin Oletsky (Elias Kotas) died in Season 4. "The silent scene in the hospital waiting room when Hank announced Alvin's death. Burgess breaking down and Adam hugging her, I ugly cry," they admitted. Redditors u/staywarmkittens and u/januarysdaughter, also pointed out Burgess scenes that tugged their heartstrings, thanks to Squerciati's acting prowess.