Jason Beghe Thinks Of Hank Voight As A Real Person, Even During Chicago P.D.'s Off-Season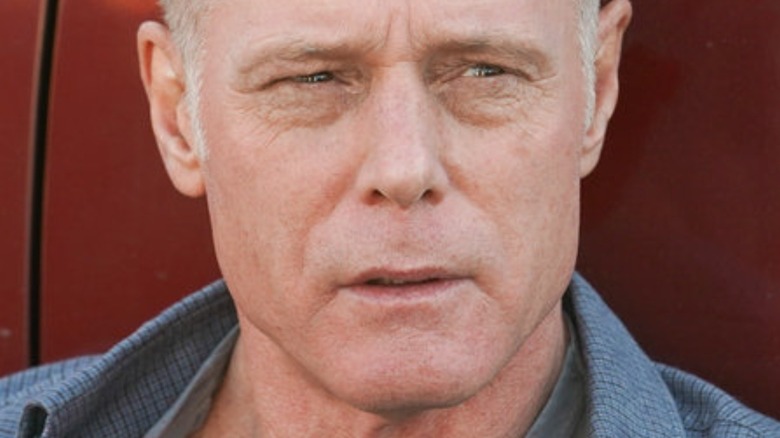 NBC
At the center of the action on "Chicago P.D." since it launched in 2014, Jason Beghe's Hank Voight is a character the actor finds it hard to walk away from, even when not filming the hit One Chicago series. As the larger-than-life, rule-bending top dog at Chicago's 21st District police HQ on the long-running NBC procedural, Detective Voight has been both a role model and a cautionary figure for squad mates Kim Burgess (Marina Squerciati), Kevin Atwater (LaRoyce Hawkins), Hailey Upton (Tracy Spiridakos) and the other detectives working under him.
As a dominating presence on the show, Voight, at first glance, appears to simply be enacting the bad cop component of the archetypal TV trope. But as Chi-Hard fans of the show can testify, in his many narrative arcs on the series, Beghe's hard-as-nails, take-no-prisoners attitude can also reveal a more thoughtful side in the moments when a fellow officer needs an understanding colleague or a little motivational camaraderie. With his epic run playing such a pivotal, strong-willed persona on the show, it's perhaps no surprise that Beghe views Voight as a character whose personality stays with him beyond the show's fictional sets and locations.
Beghe admits that he literally cannot escape from Chicago P.D.'s Hank Voight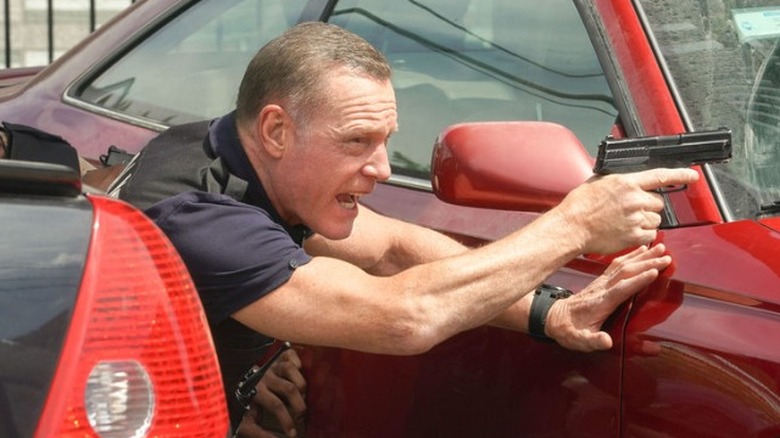 NBC
Discussing "Chicago P.D." and his characterization of Voight at a recent One Chicago press day event, Jason Beghe revealed that, "I think of Hank Voight as a person in my life" (via The Wrap). The actor went on to explain that he feels he has a genuine relationship with the character and that the bond they share is unusually intimate, so intimate that each affects the other. "He influences me, and I influence him." Beghe continued to say that, in a way, he has merged with Voight's persona and that the two of them are "Kind of knit together in a way."
Beghe also notes that in the run-up to each new season of "Chicago P.D.," he and Voight have a sort of pre-production meeting. "Every season before I start, I think you know, 'Do I want to bring a little more Jason into Voight, which I did this season, or do I need to bring a little more Voight into Jason?'" And while their shared dynamic is intense, Beghe says there are limits. For instance, he can leave at least some of Voight behind when he wants to, despite the character's significance in the actor's life. "If Voight was in a bad mood, I don't think I'd come home in a bad mood. It's not like that."