Marina Squerciati Explains The Most Difficult Part Of Burgess' Life-Changing Decision On Chicago P.D.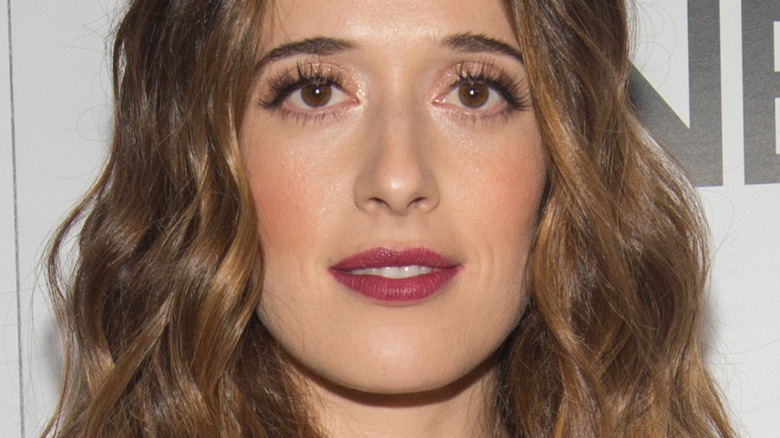 Mark Sagliocco/Getty Images
Like her fellow cops working an often-perilous beat on NBC's action-drama "Chicago P.D.," intel unit officer Kim Burgess (Marina Squerciati) faces high-stress decision-making on a daily, if not hourly, basis. Should she bust down a door where armed assailants may be lurking or wait for backup? Should she speak up or hold her tongue when I.U. head Hank Voight (Jason Beghe) seems on the verge of roughing up a perp to crack a case? Or, when desk sergeant Trudy Platt (Amy Morton) zings her with a particularly potent insult, does she parry Trudy's snark with a snappy comeback or smile and walk away?
As fans of the show have come to realize, Burgess's ability to handle these situations and others on the job and off-duty reveal a persona with quick thinking, compassion, and an occasional tendency to let her emotions rule her actions. Considering these personality traits, what does the actress say was particularly tough about one of the most serious decisions Burgess ever made on "Chicago P.D."?
The hardest part about Burgess's big decision involves Marina's maternal instincts
As One Chicago franchise fans are well aware, Kim Burgess has had a tough time of things where motherhood is concerned. In one of the most heartbreaking Burgess moments from "Chicago P.D.," after she miscarries, she rescues and takes in the young orphan girl Makayla Ward (Ramona Edith Williams) when the child's family is murdered. Then, despite the reluctance of her on-again-off-again partner Adam Ruzek (Patrick Flueger), Burgess decides to adopt the girl. And as Marina Squerciati revealed in this Tell-Tale TV interview clip, there was a unique dramatic complication she faced during this episode.
"The biggest challenge was not becoming too maternal too soon," Squerciati said, explaining that as a mother in real life, her instinct was to start behaving as Makayla's new mom immediately. To remain true to Burgess's newly established bond with the child, however, Squerciati needed to tamp down that response. She added that this was particularly difficult when the child in question was eight years old, and all she wanted to do was relate to the girl as any mother would.
As for Squerciati's take on being a mother like Burgess is on the show, the actress admitted to TV Insider, "It's the balance that most working moms deal with. I sometimes have food at the bottom of my bag, like apple sauce on everything," she says, concluding that: "You do the best you can."