Margot Robbie Gushes Over Her Babylon Co-Star Diego Calva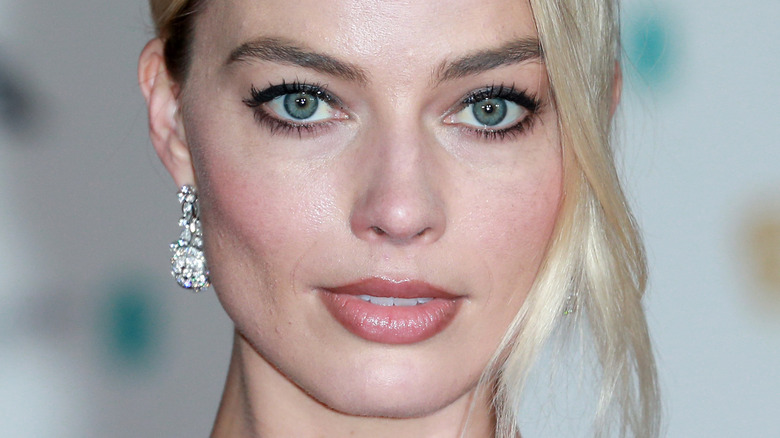 Fred Duval/Shutterstock
Margot Robbie has appeared with a wide array of accomplished actors during her career, from Will Smith in "Suicide Squad" to Allison Janney in "I, Tonya." And, of course, she's already proven to be a skilled actor herself.
But the chemistry between actors — even highly skilled ones — is not always guaranteed. Often, it has to be worked for, with actors experimenting and getting to know each other over the course of rehearsals and days on set until they find their stride.
Which makes those rare moments of instant chemistry so unique in their own right. Robbie seems to appreciate this too. In a recent appearance with Carey Mulligan in Variety's "Actors on Actors," she absolutely gushed over the way she clicked with her "Babylon" co-star Diego Calva.
Calva, best known to American audiences for his role in "Narcos: Mexico," has already received a Golden Globe nomination for his performance in "Babylon," in which he plays Manny Torres, a Mexican-American film assistant during Hollywood's transition from silent film to talkies in the late 1920s. According to Robbie, his magnetism in the role was immediately apparent.
"It's pretty crazy," Robbie said to Mulligan, "He can hold the frame without saying anything and tell a lot with his face." Robbie also commented that when she first met Calva, she was struck by how his looks would translate into his character. "I was like, 'He is going to be captivating on camera,' and he is."
Margot Robbie loves their love story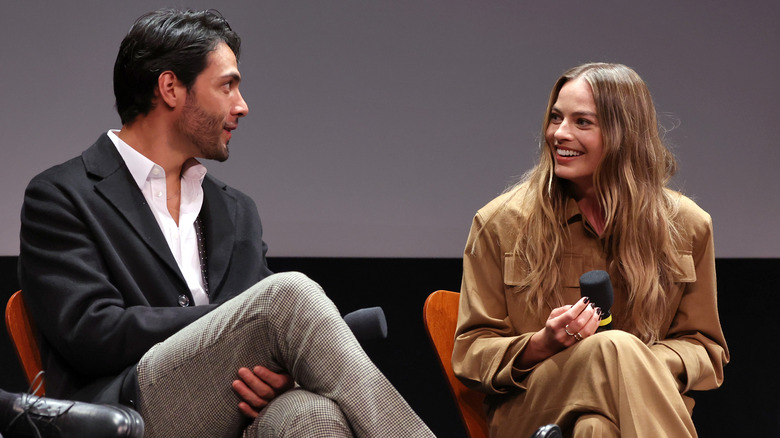 Jesse Grant/Getty Images
Margot Robbie stars alongside Diego Calva in "Babylon" as Nellie LaRoy, an actress aspiring to break into the tumultuously shifting film industry. Though the film has yet to receive a wide release, and the specifics of the plot aren't yet known, it is very clear that Torres and LaRoy share a love story. When Mulligan commented on how much she enjoyed their romance, Robbie responded, "I love our love story." Though critics' reactions have been quite polarized, there does seem to be a consensus that the two leads' performances are captivating (via Variety).
From what we can tell, it sounds like Calva and Robbie's onscreen relationship is itself quite tumultuous, full of arguments, drama, and even physical fights. That they were able to establish this level of trust so quickly is even more noteworthy when you consider that, thanks to the pandemic, their chemistry tests weren't even done in person.
"We had to do our first couple [chemistry reads] over Zoom," said Robbie, "Because of the Covid protocols and so Damien and I would check in after every single Zoom with other actors ... Diego was for sure the only actor that every time we'd improvise a fight scene I was like, 'He'd beat me. He would win the fight.'" "Babylon" will be in theaters on December 23.