The White Lotus' Simona Tabasco Has Opinions On Her Character Lucia's Love Life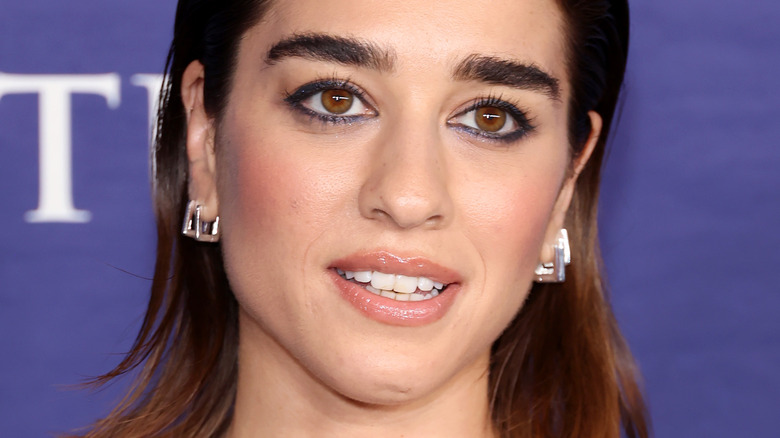 Amy Sussman/Getty Images
Season 2 of "The White Lotus" was a wild ride from start to finish, thanks in part to Lucia (Simona Tabasco) and Mia (Beatrice Grannò). Lucia, in particular, is shown to be quite ambitious. She wants to make money and enjoy free resort amenities, goals that she manages to accomplish by the time the credits roll in the final episode. She also manages to successfully navigate the rampant narcissism of the Di Grasso men, a skill that leaves her €50,000 richer by the end of the season. Meanwhile, Mia manages to secure her dream job by charming the eagle-eyed hotel manager, Valentina (Sabrina Impacciatore). The duo has struck a cord with fans of the series, who are calling for a Lucia and Mia spin-off.
All in all, Lucia's ending seems to be a happy one, though she had to make a few sacrifices on the way. For a minute there, it seemed like she really cared for Albie (Adam DiMarco), but after what happened in the finale of "The White Lotus" Season 2, we know that she ultimately manipulated him to get what she wanted. However, right before Lucia creeps out of Albie's hotel room, she hesitates for just a moment, perhaps signaling that her affection wasn't entirely fake. Thankfully, Tabasco has weighed in to give fans some more insight into Lucia's dalliance with Albie.
Simona Tabasco believes Lucia had genuine feelings for Albie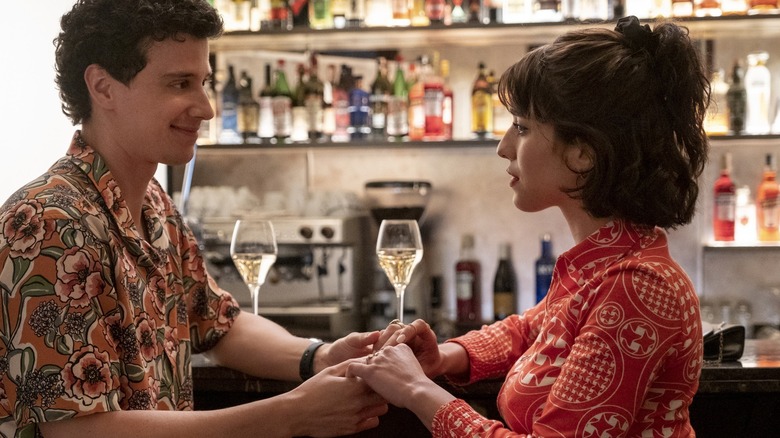 Fabio Lovino/HBO
While Season 1 of "The White Lotus" looks at power and wealth, Season 2 hones in on the dynamics surrounding sex and love. Lucia uses her beauty like a tool, a theme that's examined closely throughout the season. When she turns her formidable charms on Albie, it's pretty much game over for him. Even though Lucia clearly manipulated him, there were a few tender moments between the pair, making it difficult to tell exactly how much of their relationship was a fabrication. Looking back at the chaotic season in an interview with Variety, Simona Tabasco explained why she thinks Lucia's feelings for Albie were authentic on some level.
"When I read the script, I thought she was in love with Albie because I think what happened was she was not exactly sure she would be bumping into someone as pure as him," the actor told the outlet. "She sees an opportunity, she sees an occasion and she goes for it. She makes the decision. So, I do think she is a little bit in love with him but in the end the dream prevails, the objective prevails, the goal is what matters."
Even though they went their separate ways, it makes sense that Lucia would harbor some affection for Albie. After all, Lucia had little to lose and their short-lived love affair left her with a big payday.